Para-Coaching Initiative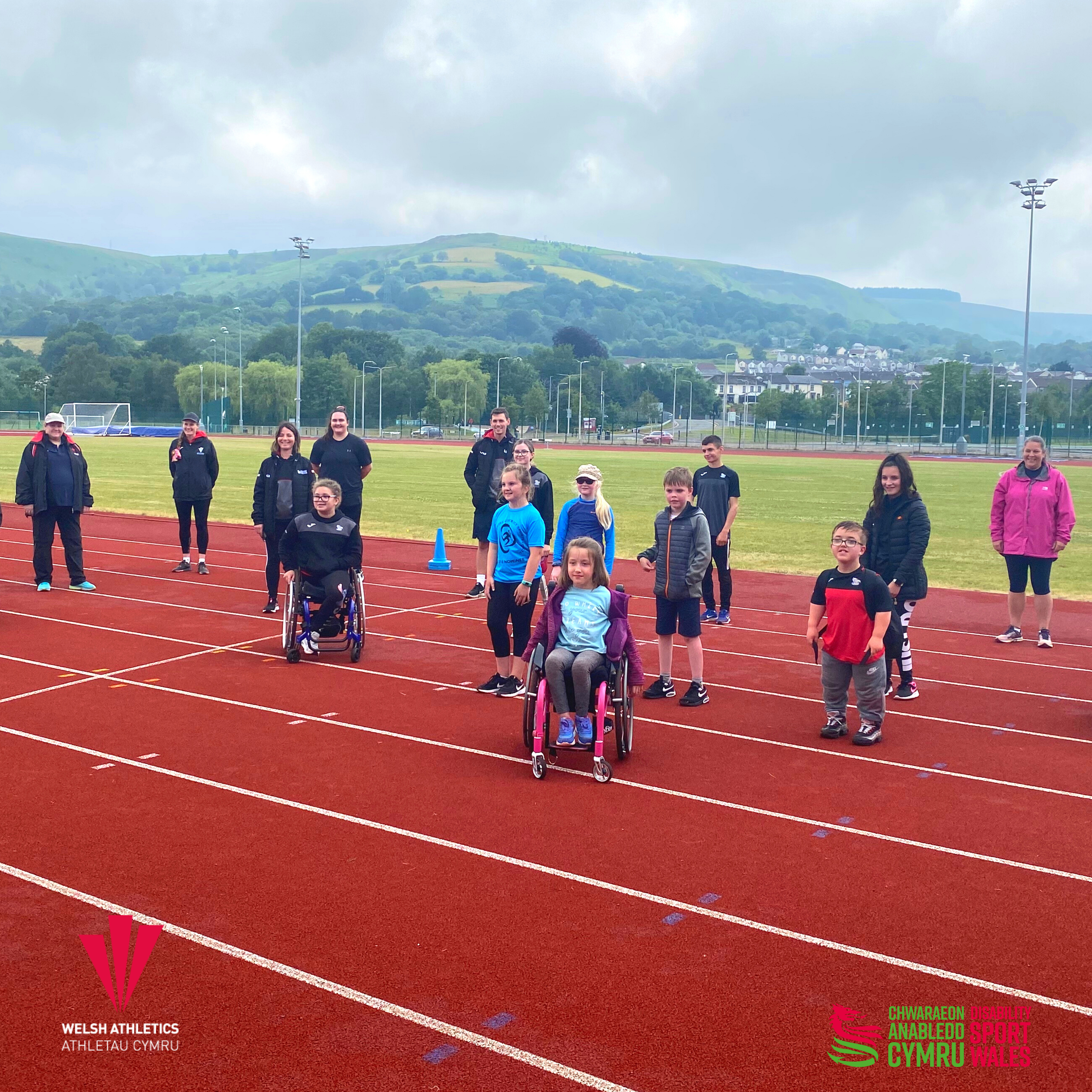 The Para-Coaching Initiative is a partnership project with Disability Sport Wales. The aim is to create a better overall picture, and shared awareness, of coaches across Wales providing inclusive training opportunities for all young people. This network of coaches will help to provide opportunities for individuals who identify an interest in Athletics through the DSW Inspire Signposting process and Performance Hub Pathway, as well as directly through their own club provision.
The partnership will also offer coaches the opportunity to develop the knowledge, skills and coaching process when working with athletes with variety of impairments and classifications by engaging in;
DSW Multi Sport Athlete Profiling Days
DSW Classification focus Days
Welsh Athletics Regional Development Days
Shadowing opportunities
These opportunities will allow coaches to support their clubs with achieving their Insport standards and help to create more inclusive Athletics environments across.
"I really enjoyed the day and was blown away by the determination and focus of the young people. I learnt that any exercise can be adapted and there is always an alternative option. I had so much fun and hope I can attend other events in the future." - Anna Paterson, Rhymney Valley AC Coach
Please see below our coaches and their clubs who currently engaged in the project;
Gwennan Lewis – Cardiff Archers/ Cardiff AAC
Jude Gooding – Swansea Harriers
Glyn Pugh & Cath Alford– Rhondda AC
Bethan Davies – Unaffiliated
Anna Paterson – Rhymney Valley AC
Lorraine Mulvaney – Cardiff AAC
Clive Boulton – Wrexham AAC
Jake Morgan - Carmarthen Harriers
Jaz Barraclough – Newport Harriers
If you would like to get involved, please complete the expression of interest form in this link.
Featured links
Useful pages within this section you may like to condsider visiting.