Become a Coach
Whether you have aspirations of working with young children through their key developmental years or coaching talented senior athletes to international honours, there is a role within athletics to suit your individual needs.
The new British Athletics Coach Development Pathway has been designed around the needs and requirements of coaches working with various target groups.
Under the new structure, all coaching roles are viewed as being equally valuable to the sport; coaches can then pursue the appropriate pathway to reflect the athlete population they are working with as well as their own personal coaching aspirations and ambitions.
Becoming an athletics coach will provide you with:
a recognised qualification
courses and workshops to develop your coaching knowledge and skills
the principles of what and how to coach other people, confidently and safely
appropriate insurance cover through the UKA Coaches and Leaders.
There are two distinct roles and entry points into the British Athletics Coach Development Pathway - as either a Leader or as an Assistant Coach. Please see the full list of our qualifications for more details.
A full list of the coaching courses currently scheduled is available here. The route from being a volunteer at a club to being a coach is mapped out here and below: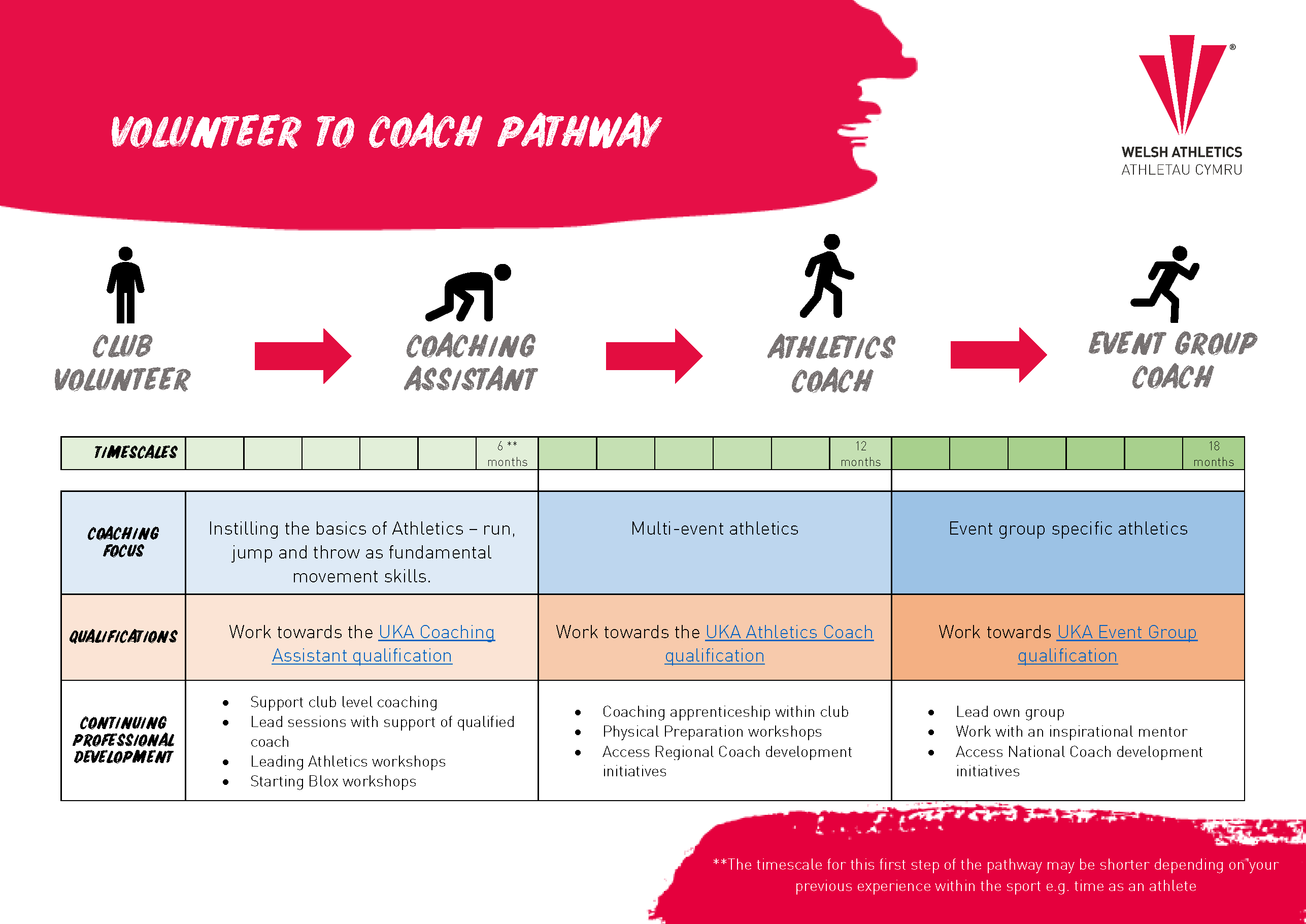 Featured links
Useful pages within this section you may like to consider visiting.