Emma Loyns
Name: Emma Loyns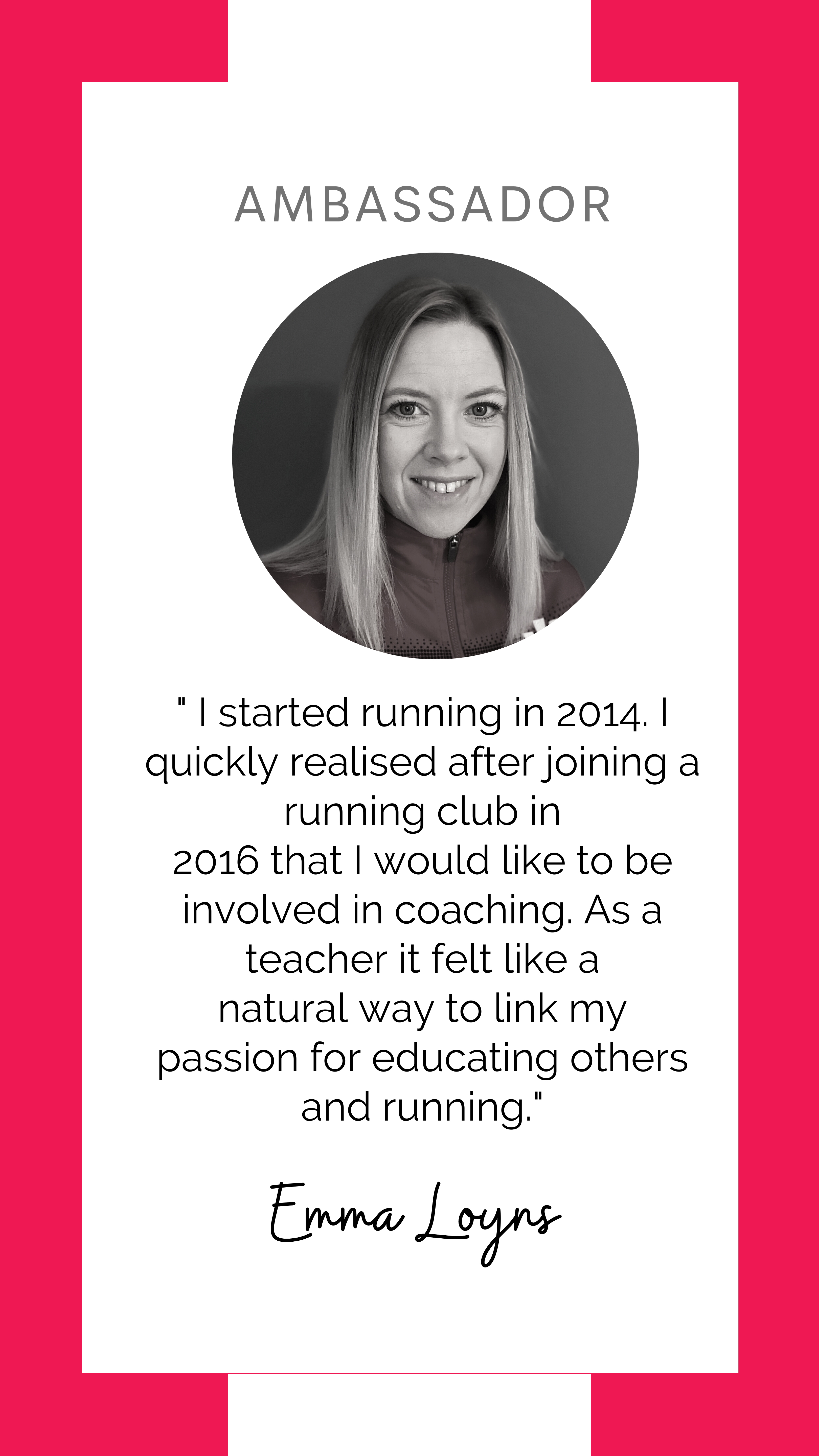 Age: 41
Club: Ogmore Phoenix Runners
Event(s) Specialism: Endurance running
Guiding principles as a coach: I believe to get the best out of the athletes I am coaching I need to be aware of their goals, values and beliefs. In order to do that the athlete has to know what their own goals, values and beliefs are. Many runners want their coach to decide this for them, but it has to be a two way conversation. I like to feel respected, but I like my athletes to feel empowered and this impacts the way I coach them. We are a team.
I like to challenge my athletes, sometimes pushing them outside their comfort zones, but empower them to make the changes. Help them to feel responsible and able to achieve their goals. My job is to realise those goals by motivating, supporting, sharing knowledge but providing realistic expectations.
I am very aware of how diverse a group of runners can be an this calls for some diverse planning when coaching. I need to be very adaptable which challenges the way I deliver my sessions. I like the challenge and enjoy seeing my athletes benefit from my sessions with them, but mostly when they recognise the progress for themselves.
Coaching milestones: Welsh Athletics Development Coach of the Year 2019.
Becoming part of the Course tutoring team in 2019.
Aspiration as a coach: To continue to expand my own knowledge and think of interesting ways to deliver this to athletes of all ages and abilities. To specifically promote women in running and the science behind the training they require. To develop my own coaching services in and out of club.
I am also keen to look at other more specific areas of coaching such as shorter track distances and also trail and fell running.
Featured links
Useful pages within this section you may like to consider visiting.