Carol Jones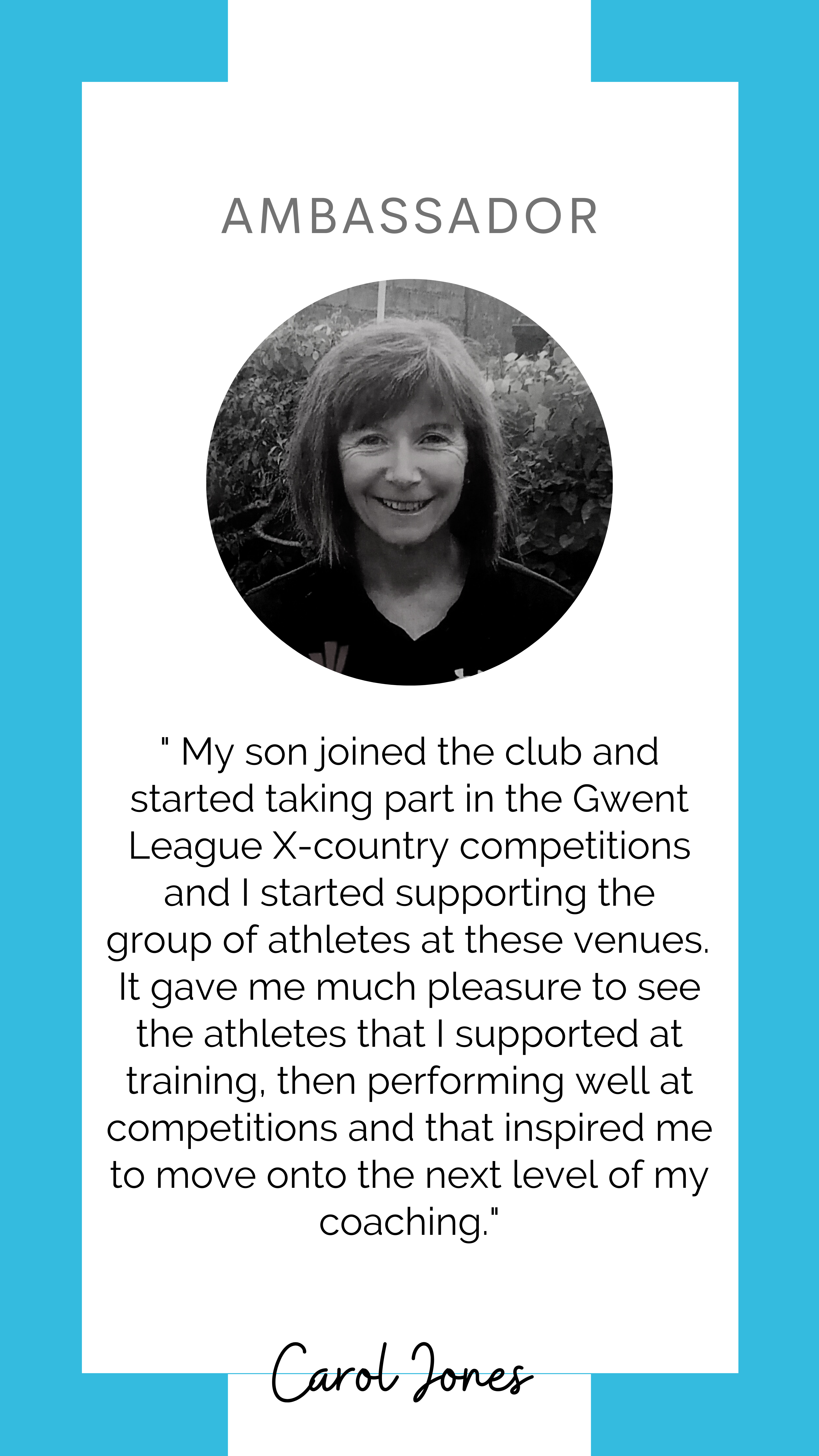 Name: Carol Jones
Age: 58
Club: Carmarthen Harriers AC
Event(s) Specialism: Middle Distance
Guiding principles as a coach:
•To give every athlete an equal opportunity to achieve their goals.
•To use my knowledge and experience to help these athletes to attain these goals in a safe and happy environment.
•This means that I give as much time as needed to any athlete regardless of their age, gender or standard.
Coaching milestones:
•Coaching an athlete to become British Champion in his age group.
•Coaching an athlete to attain a podium place in SIAB track and field.
•Coaching many athletes to achieve National Vests.
•Being selected as National Team Manager on numerous occasions, across several disciplines eg Mountain, Cross Country, Track and Field.
•Services to Club Development Award in 2013
•Meritorious Award for Services to athletics in Wales
•Participation Coach of the year Track and Field Award in 2015
Aspiration as a coach:
•To coach my athletes to achieve the next level in their athletics career, whether it be regional, national, international or European qualification.
•Ultimately to coach athletes to Commonwealth qualification standard.
•To encourage new athletes to participate in the sport and develop them to achievehigher standards.
Featured links
Useful pages within this section you may like to consider visiting.