Alan Currie
In 1956 I was called up for National Service and spent the next two years in the RAF. As luck would have it I got a dream posting. I was posted to Northwood in Middlesex which has a station on the London underground. This meant that I had access to all the major sports venues in London such as Wembley, Twickenham, Lords, etc. I took full advantage of that and one day I went to the White City to watch an international athletics meeting. I had never seen athletics before and I loved it.
I was demobbed in 1958, the year in which the Empire and Commonwealth Games were held in Cardiff. I was so keen to see the games that I cycled 40 miles to Cardiff, bought tickets for two days and cycled back home. The games were brilliant and I was an athletics fanatic from then on.
I spent the next 10 years competing at cross country and watching athletics meetings. In 1969 a man I knew by the name of Frank Duggan suggested that I might like to have a go at officiating. There was a desperate shortage of officials in Wales at the time.
I sat and passed the preliminary exams for both track and field but decided to concentrate on track. Frank Duggan was a senior track official and often officiated at international meetings in the White City. He took me under his wing and was my mentor. Frank didn't have a car and I often gave him a lift back to his home in Clydach so got to know him well. He was a great help to me.
My first meeting as an official was the West Glamorgan Championships at the Sandfields track in Port Talbot (sadly no longer there) in May 1970. I did 8 meeting that year and 10 the next but over the years did more and more, I reached my 50th season in 2019 by when I had averaged over 25 meetings a year for 50 years.
I worked my up through the grading system and reached grade one (level 4 in today's structure) in 1980 when I did my first major meeting at the Crystal Palace. For 34 years I was on the international panel and judged regularly at top meetings. The highlight of my judging career was the Commonwealth Games in Victoria, Canada in 1994 I also did the Commonwealth Games in Edinburgh 1986 as well as other majors such as World University Games, European Junior Championships, World Cup Final, IAAF Grand Prix final and two European Cup finals.
After 2013 I reduced my amount of officiating and since then have only officiated in Wales. I no longer do indoor or cross country events.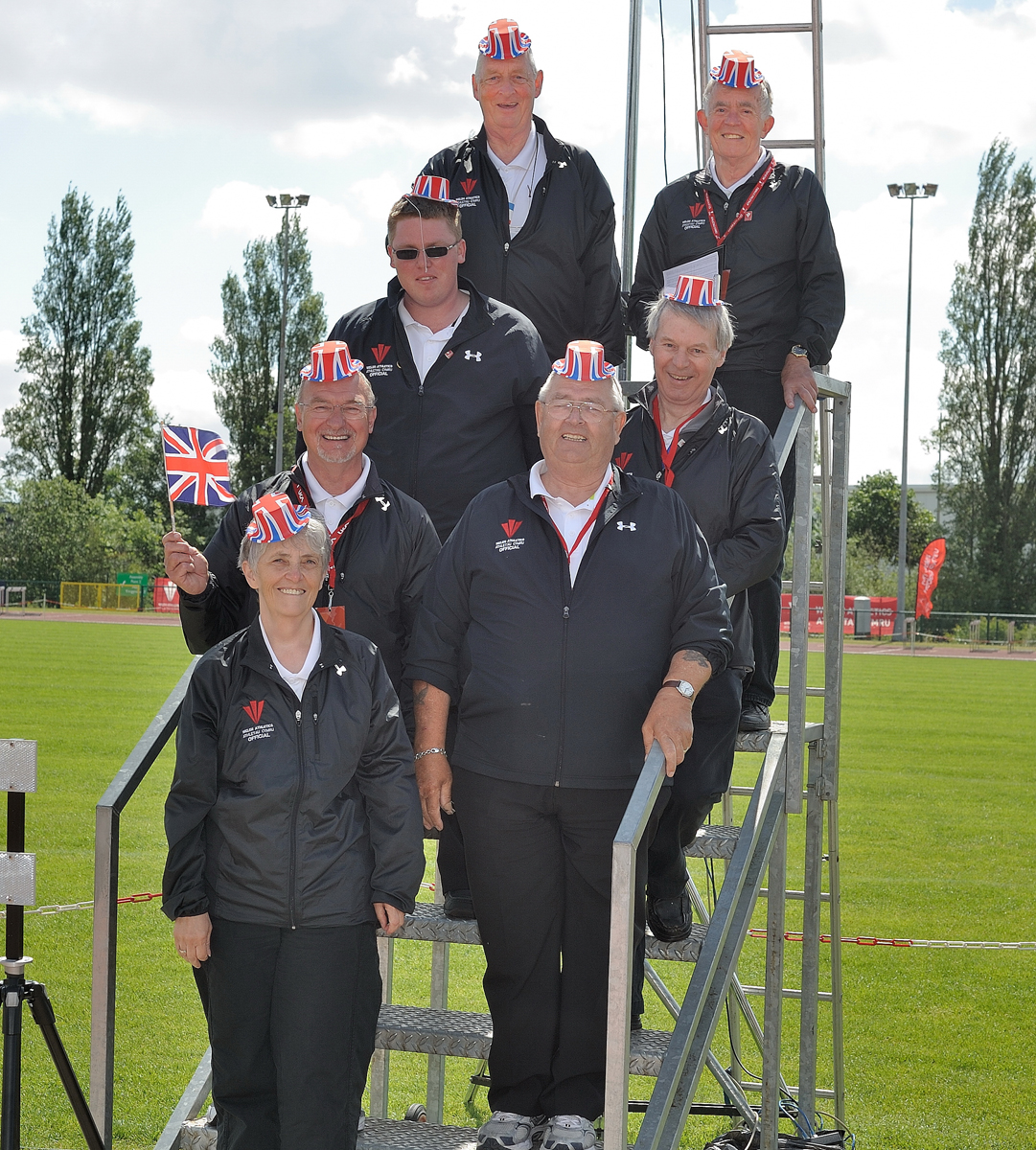 Alan is one of Welsh Athletics Life Members this is limited to ten members. The most prestigious award to be bestowed on a member of Welsh Athletics – the award recognises long, exceptional and distinguished service to the Sport of Athletics in Wales.
Alan was awarded Lifetime Achievement award by Welsh Athletics in 2010.
The Lifetime Achievement Award is for someone who has made a significant and major contribution to athletics in Wales during his or her lifetime, with a minimum of 40 years' service to the sport.
Featured links
Useful pages within this section you may like to consider visiting.