Judith Gooding
Name: Judith Gooding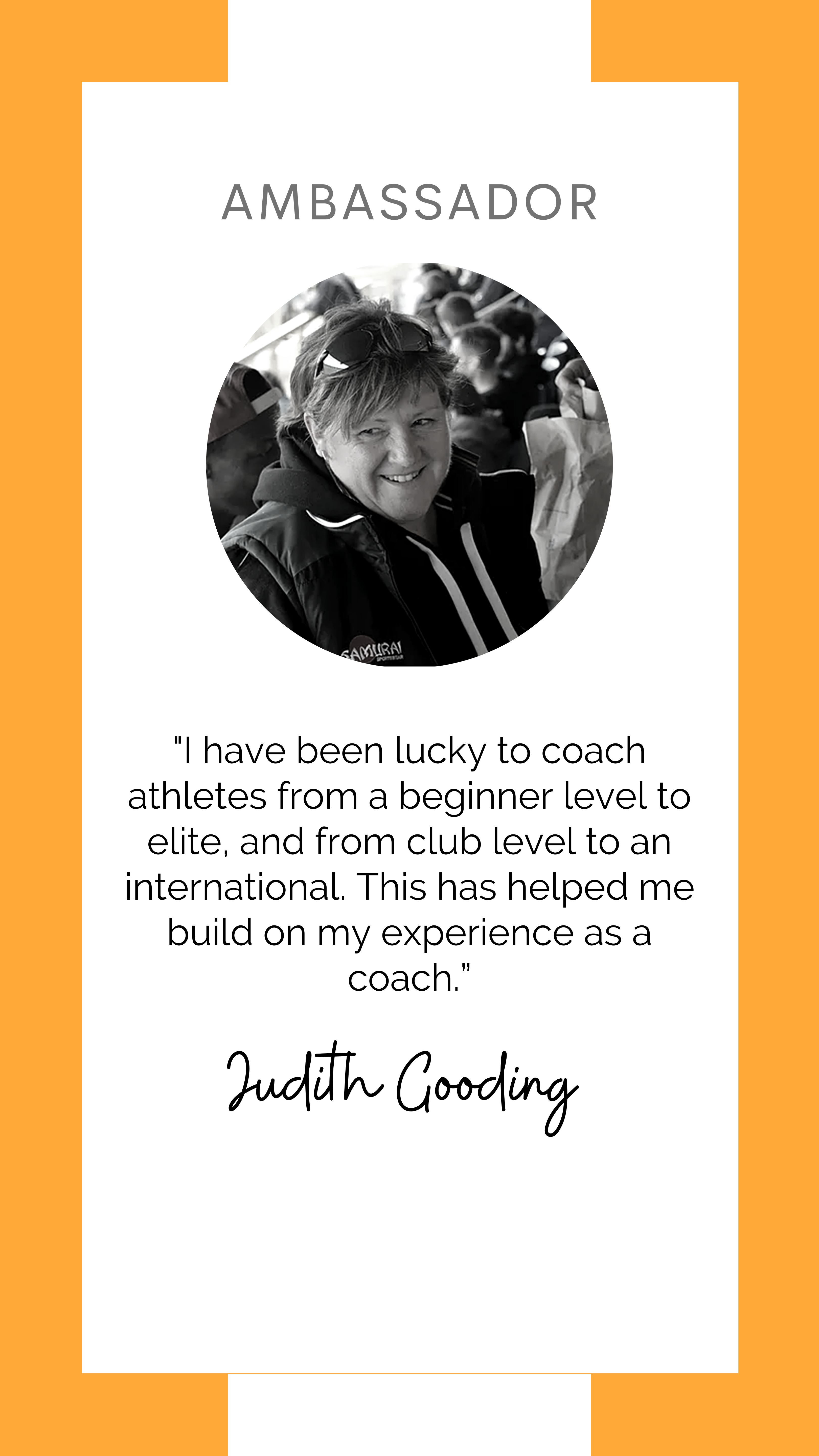 Age: 60
Club: Swansea
Event(s) Specialism: Short sprints, long sprints, 400m hurdles, combined events (limited)
Guiding principles as a coach: As a coach, I am committed to the development and progression of any athlete that I am coaching.
Enabling athletes of all levels and abilities, to achieve their goals and to take them to the highest possible level.
Ensuring athlete wellbeing and that they are training in a safe environment.
To be inclusive.
Committed to develop my own coaching by being open to new ideas and to redevelop existing ones.
Coaching milestones: Coached since I was 18 in the local youth centre.
Since moving to Swansea, became an athletics coach.
Helped in another group to start then, started coaching long jump.
Progressed to sprints and hurdles with a small group of my own.
Started to coach students in sprints and hurdles, and sprinting for students in other sports.
Started coaching Dai Greene as a youngster, helping his development.
Started to develop relationships with other coaches.
Developed sprinting technique for rugby players from all levels.
Started coaching Paul Bennett and took him to the European Champs at Tallin.
Helped athletes not just in athletics, with techniques to develop their focus and mental ability to concentrate.
For a number of years I took the Swansea Uni team to the BUCS and gave them coaching support.
Coached Steffan Jones and supported him to develop and progress. In 200 and 400m.
Coached Owen Lloyd-Hughes in 200m as he had never been able to run that distance previously. He won the 200m at SIAB.
Continue to coach a mixed group of athletes of all abilities and from various sports, including a talented visually impaired athlete.
Aspiration as a coach: My aspirations are to keep developing as a coach and to be more involved with Disabled Sports Wales. Also to continue supporting my athletes around the UK.
Featured links
Useful pages within this section you may like to consider visiting.