Anna Paterson
Name: A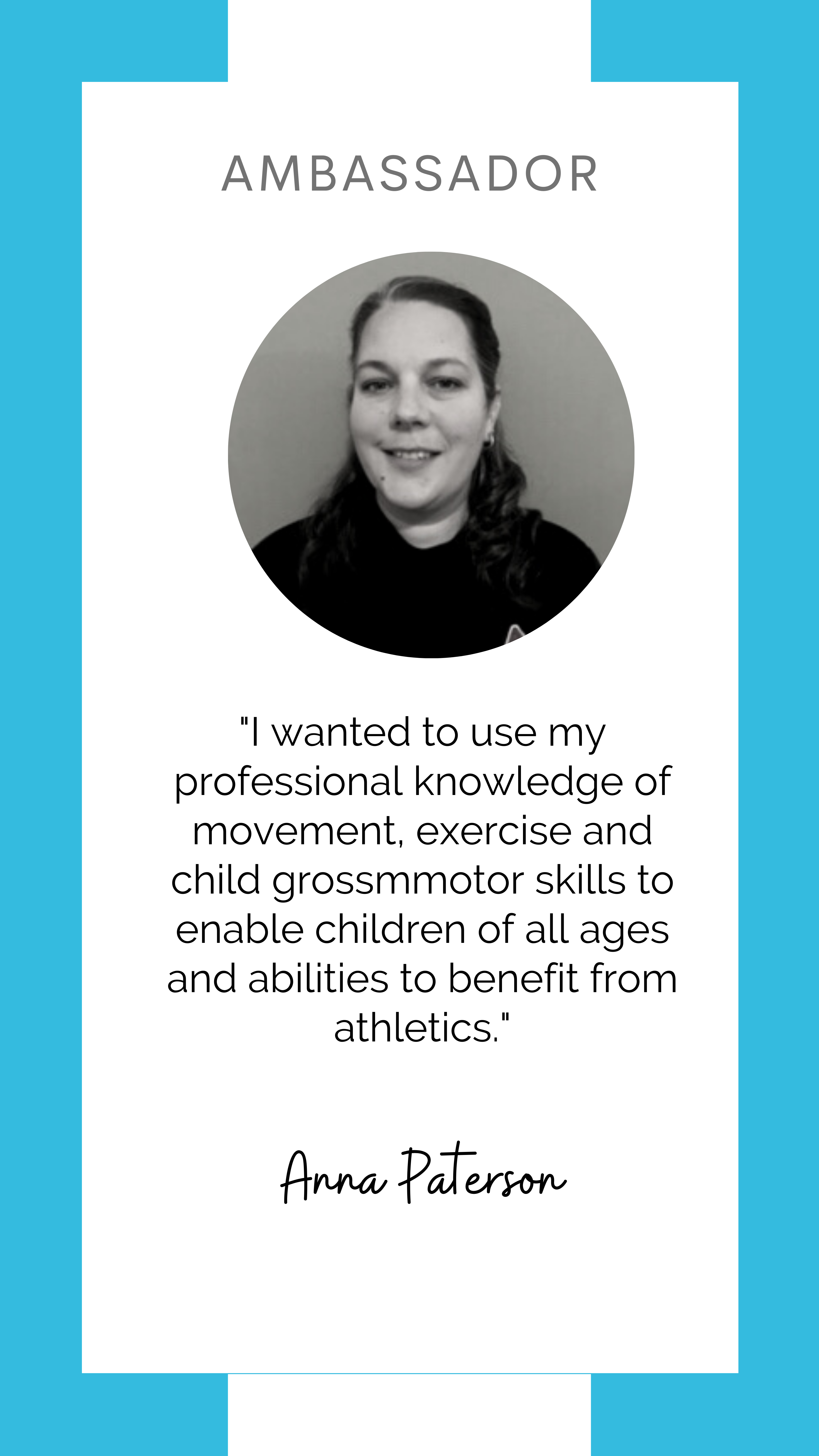 nna Paterson
Age: 42
Club: Rhymney Valley Athletics Club
Event(s) Specialism: Multi event and high jump
Guiding principles as a coach: I strive for inclusion and participation in athletics with a strong emphasis on the fundamental skills of run jump throw in all events. This ensures I make sure the athletes have fun and progress regardless of competition results. I use all aspects of sport and fitness in training sessions to maximise the skill set of the athlete and provide them with skills in all areas to avoid early specialisation.
I think it is important to be a role model to athletes of all ages and encourage wellbeing practices as part of training, not just so athletes can identify their own wellbeing needs but that of their peers.
Coaching milestones: Having young athletes who had no confidence in their ability to take part in an event. Participating as a coach in regional high Jump development days.
Aspiration as a coach: To continue to gain knowledge in the sport and become a more competent coach in all aspects of the events. Change practice to encourage athletes to do more than one event at an early age. To encourage girls to take part in sport and empower confidence in body image and self-esteem.
Featured links
Useful pages within this section you may like to consider visiting.