Weekend Round Up (8-9th Jan)
10/01/2022 00:00, In Blog / Road / Track & Field /
Both in Sheffield and further afield in Valencia, it has been a successful and busy weekend of competing for a number of Welsh athletes.
Valencia 10k
In the warmer, and sunnier climates of Valencia, Beth Kidger (Brighton Phoenix) kick started her year, running a massive 10km road PB, recording a time of 32:50 (ct), which is also an outright PB, taking her to 7th on the Welsh 10km AT list. Andy Davies (Stockport) also ran the best race of his life, running a PB of 29:39 in the mens race, and at the age of 42 his time takes him to 5th on the U.K. V40 AT list.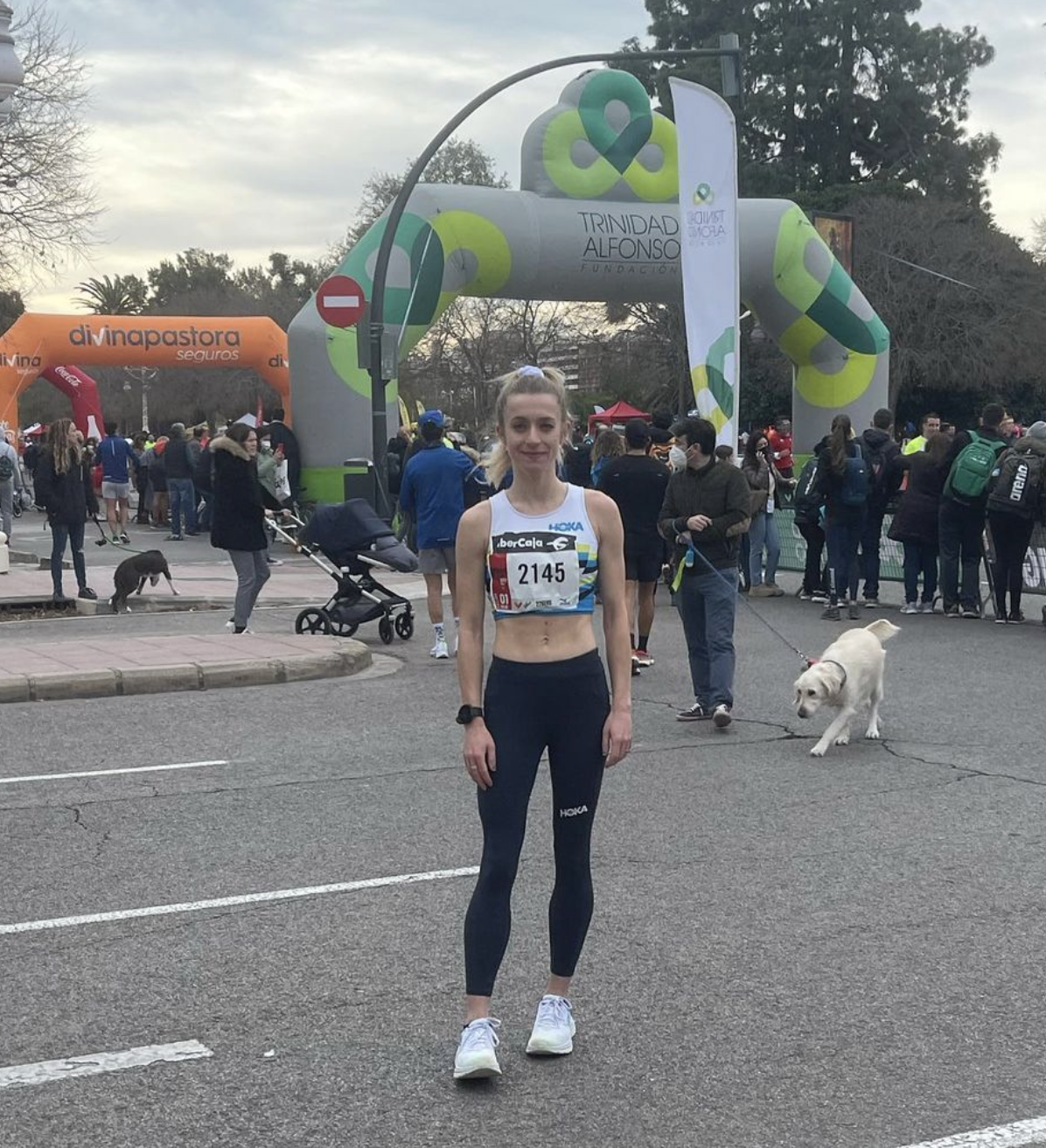 Full results can be found here.
Sheffield Indoor Combined Events
6 Welsh athletes took the Start line over the weekend. Gabby Dickinson (Cardiff), Steph Jones (Stockport), Justin Tarrant (Crawley), Grace Morgan (Cardiff Archers), Lauryn Davey (Swansea) and Lauren Evans (Cardiff).
On Saturday the U20 Women Gabby and Stephanie started with Strong hurdles races and continued momentum though the day to finish in 6th and 13th respectively in a strong field and becoming Welsh Gold and Silver medallists.
The Senior Men's competition spanned both day and Justin Tarrant had a solid weekend, finishing 10th in a field where nearly all of the top Decathletes in the UK competed. Justin also became Welsh indoor pentathlon Champion.
The Senior women's pentathlon took place on Sunday, with Grace Morgan winning the first event in a personal best, with Lauren Evans close behind and Lauryn Davey and Jodi Beynon also posting good times. Injury then hampered performances throughout the competition with only Lauren and Grace Finishing, Lauren earning a personal best high jump along the way and finishing In Bronze medal position and Grace finishing 9th. Putting them 2nd and 3rd in the U23 competition and gold and silver in the Welsh championships.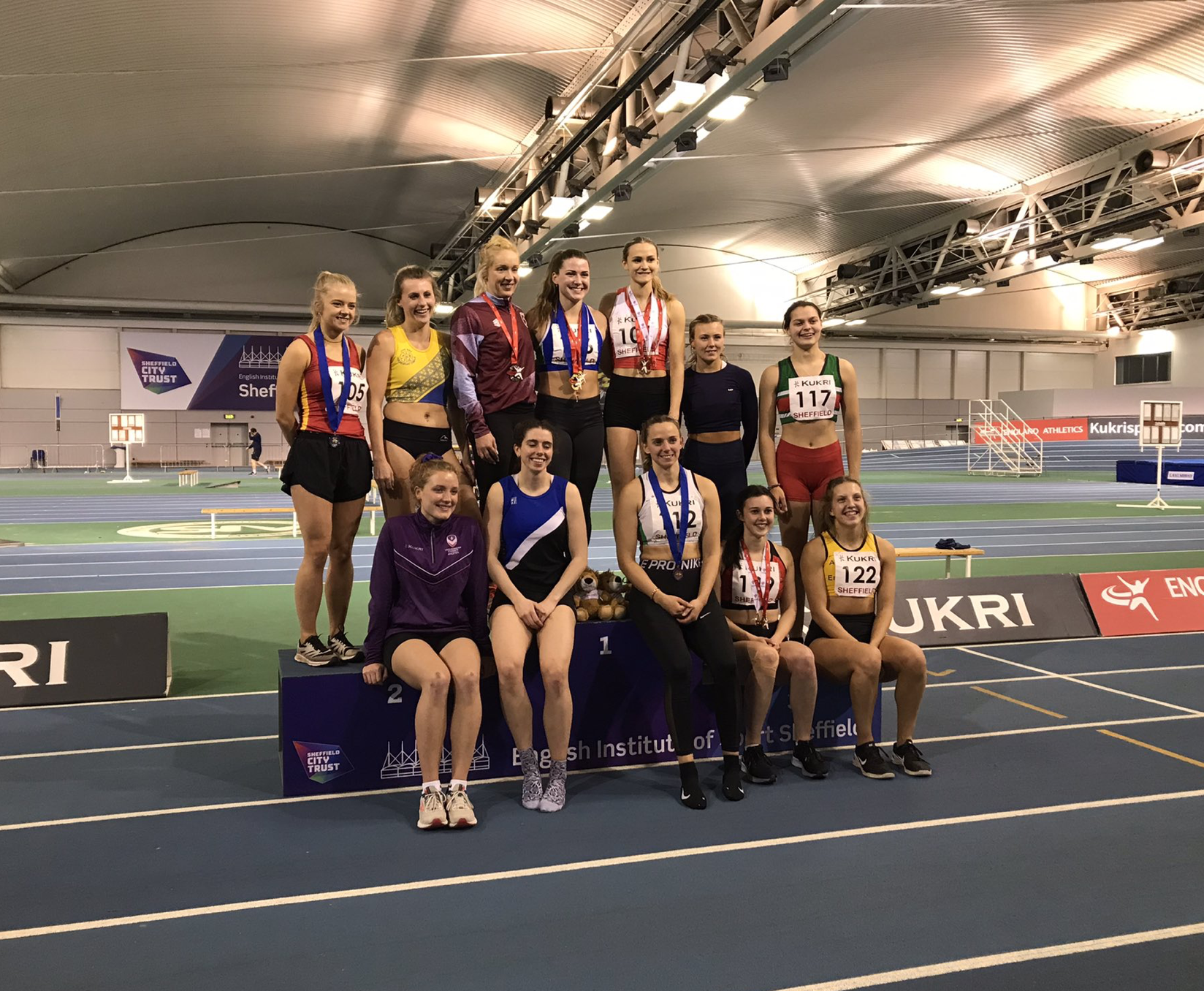 Full results can be found here
Sheffield BMC
Osian Perrin (Menai) took full advantage of the long trip to Sheffield by breaking the U20 British 3,000m Indoor record with a wonderful run in the men's A race. Climbing to the top of the record list, bettering his run before Christmas at the Cardiff Met Christmas Classic, he ran 7:58.23 to finish 4th in the race itself. His time is also an Indoor 3000m Welsh Record. In the Mens B race, Ben Thomas (Carmarthen Harriers) ran 8:25.69.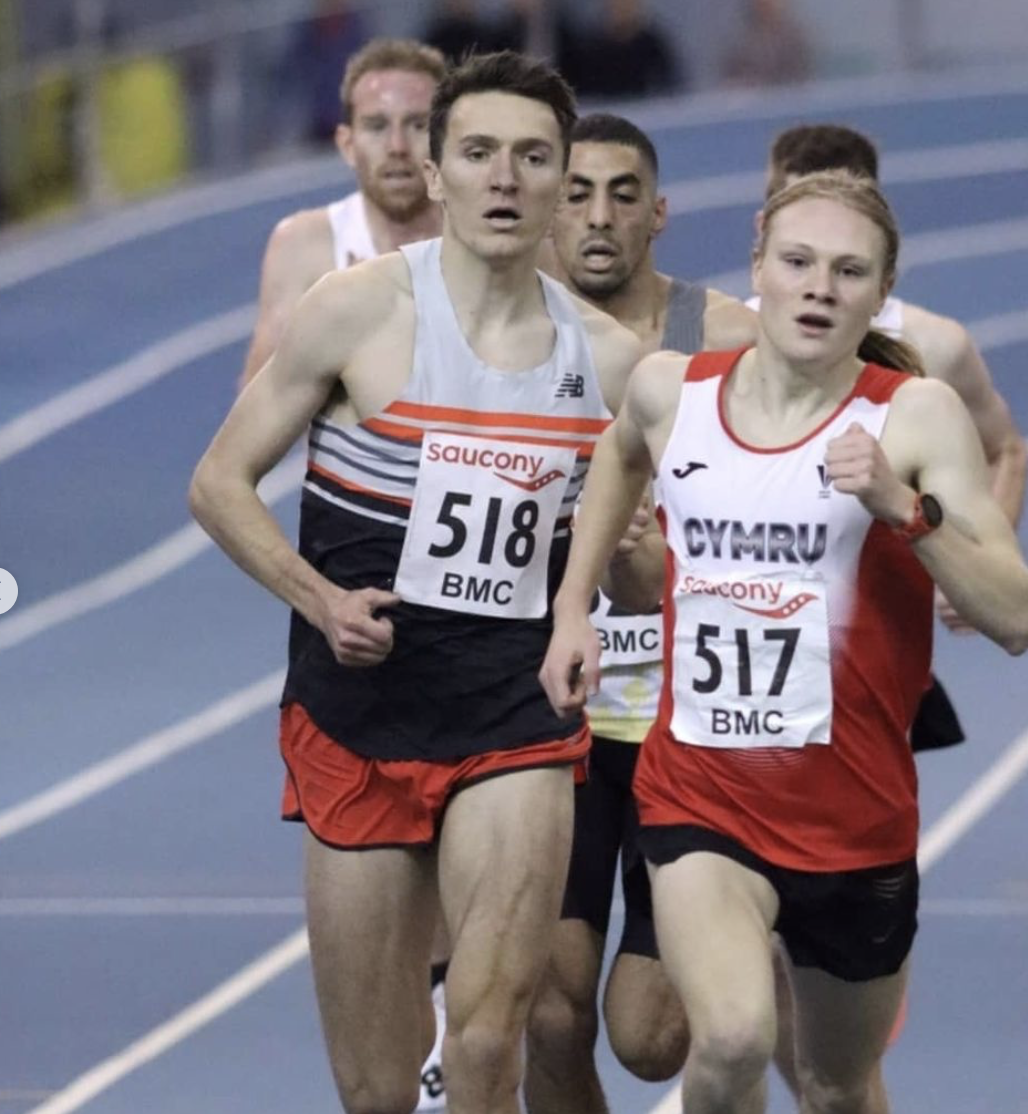 (Photo: David Lowes)
Jenny Nesbitt (Cardiff) ran herself into 4th on the British indoor 5,000m all time list, running 15.30.32, agonisingly close to the Commonwealth Games Standard of 15:30.00.
Remi Adbeiyi (Newport) finished 3rd in the Men's 1500m, clocking 3:50.14, whist Joseff Morgan (Menai) won the men's 800 D race in a time of 2:00.28. Lauren Cooper (Parc Bryn Bach) ran 4:41.31 in the Women's 1,500m and Brychan Price Davies (Brecon) ran 4:03.43 in the Men's 1500m C race.
Full results can be found here.