Weekend Round Up (4/5th Dec)
06/12/2021 00:00, In Blog / Cross Country / Track & Field / School News /
Saturday 4th December saw a 16 strong team of Welsh Schools athletes competing at the Scottish Schools Pentathlon International at the Emirates Arena in Glasgow. The team was made up of 4 athletes from each age group U16 and U18 girls and boys.
There was a mixed start to the first events, some athletes rising to the occasion and some letting nerves get the better of them but as the competition progressed the athletes relaxed and began producing some excellent performances. Overall outstanding results came from Ben Parker U16 Boys and Jess Lee and Sophie Lisk U18 Girls who finished 4th, 4th and 5th respectively overall. Wales picked up 3 Bronze medals in the overall team competition in U16 Boys and Girls and U18 Girls.
Many thanks to the Athletes for representing Welsh Schools and Welsh Athletics impeccably throughout the trip and to the coaching and management staff for their hard work. We saw a change in many of the young Ladies and Men over the weekend, growing in confidence, performing above what they might have expected and making new friends. Athletics and combined events at this stage is a lot more than just what happens on the track on competition day and hopefully this great group of young people will continue to train hard, have fun, and continue their progression in the sport.
Wales Results
U16 Girls (bronze)
9th Nia Powell 3120
10th Matilda Quick 2987
13th Megan Taylor 2874
16th Bethan Holley 2577
U16 boys (bronze)
4th Ben Parker 3219
9th Osian Perry 2713
13th Cameron Eley 2438 (dnf 800m)
16th Salem Mbimu-Kiambi DNF
U18 Girls (bronze)
4th Jess Lee 3545
5th Sophie Lisk 3579
13th Ellie-Mae Wainwright 3012
14th Lucy Wintle 2741 (dnf HJ)
U18 Boys
12th Lolo Grant 2779
13th Aharon Graham-Mulvaney 2727
14th Evan Cole 2390
16th Dylan Morgan 1924 (dnf Hurdles dns 800m)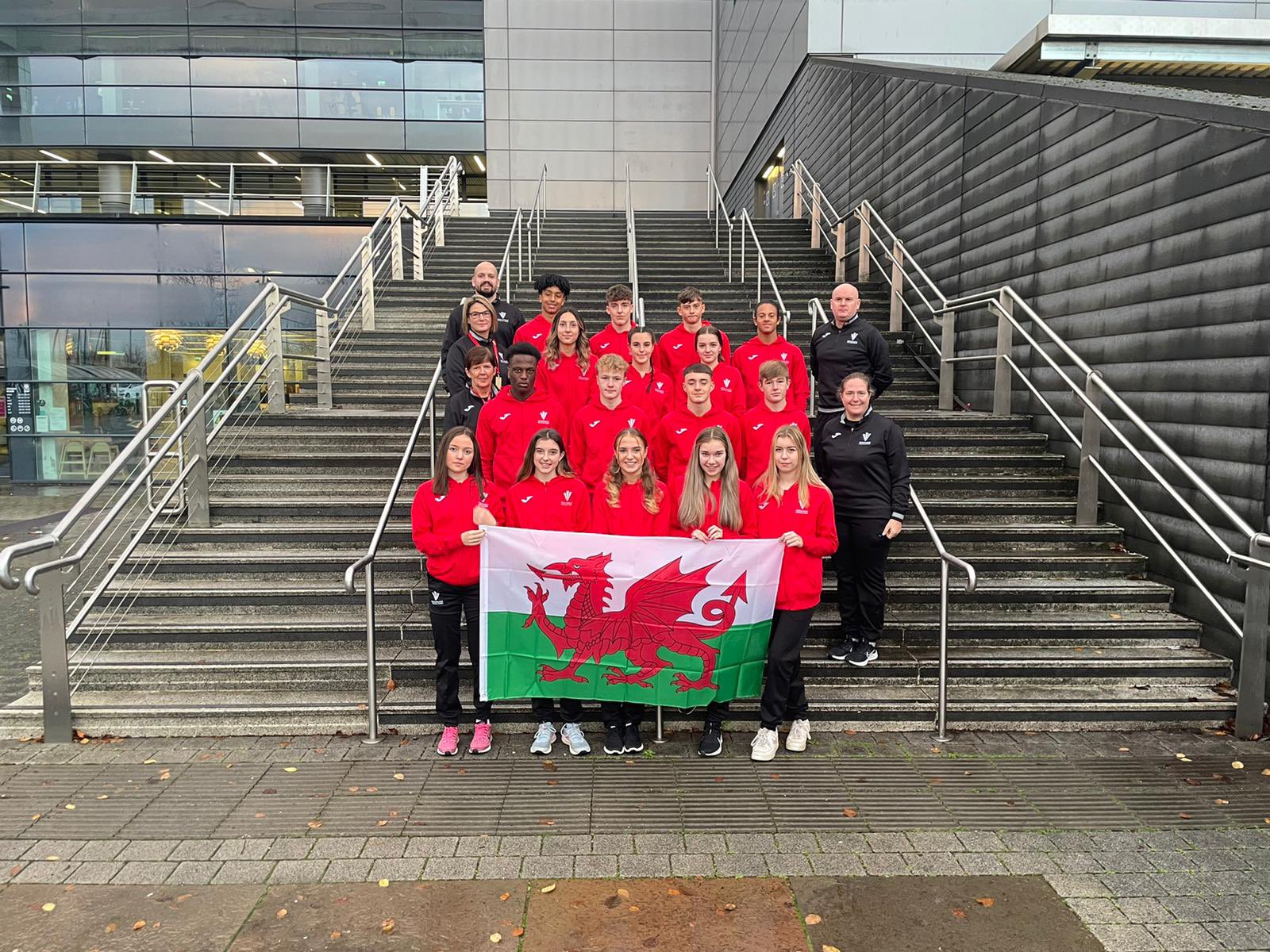 ---
The third match of the Gwent League was held this weekend at Pembrey Country Park. Despite the blustery conditions there was great racing from all age groups, over the same course that will be used at the Welsh Cross Country Championships in 2022.
In the Senior Men's race, local man and 2:13 marathoner, Josh Griffiths (Swansea) ran away with the victory ahead of Felix McGrath (Bristol) and Tony Orvain (Bristol). The Senior Women's race was won by Lauren Cooper (Parc Bryn Bach) who improved on her second place from the second match, ahead of Chelsea Creak (Bristol) and Alaw Beynon-Thomas (Les Croupiers).
In the Junior Men's Lloyd Sheppard - Brown (Cardiff) extended his lead in the overall rankings as he beat Adem Ede (Cardiff Met) and Rhys Hardman (Cardiff Archers), whilst Georgia Palmer (Cardiff University) won the Junior Women's equivalent. Rhiannon Paton (Westbury Harriers) was second and Alice Bridger - Morales (North Somerset) was third.
Other Results
U17 Girls Megan Hornung
U17 Boys Dafydd Jones
U15 Girls Millie Gold
U15 Boys Owen Thomas
U13 Girls Libby Hale
U13 Boys Joseph Finch
Full results can be found here.
---
The Welsh Athletics Junior Indoor Open (Inc. West&East Wales Regional Champs) also took place this weekend at NIAC. A busy of competition saw athletes from U13-U17 competing over a range of disciplines, with a notable performance from Aliyah Afolabi (Archers), who set a new PB and a Meeting Record and Welsh Best of 26.74.
Full results can be found here.