Cath Alford
I followed my dad (Bill Kingsbury M.B.E.) and elder brothers into the sport of athletics. My dad was a founder member of the Rhondda Athletics Club and also a club coach. He competed in athletics for well over 60 years and retired from athletics at the age of 82!
As soon as I turned 9 years old, I became a member of the Rhondda club and 39 years later I am still a member (in fact, I am now a life member). My first experience of athletics competition was indoors at RAF Saint Athan however over the years, I have been lucky enough to have competed all over the UK. This year would have been my 39th season as an athlete, but the lack of competition due to COVID means I have had a year off – so still only on 38 years. (A long way to go to beat my dad's record).
I love taking part in all of the throwing events, but my favourite events are definitely the Shot and Hammer. I was one of the first Welsh Women to take part in the Hammer event (as this was previously a men only event). I was in the first ever Welsh Women's Hammer championship where I took the silver medal. The event was won by Angela Bonnar of Torfaen and in 3rd place was Janet Beese of Newport. I have also been known to take part in a few Highland Games events over the years and have thoroughly enjoyed doing these too.
I've medalled at Regional Champs, Welsh Junior, Senior & Masters Champs and also at British Masters Champs over the years. I have also won many Civil Service titles over the years too. I have had regional, Welsh and Civil Service representative honours.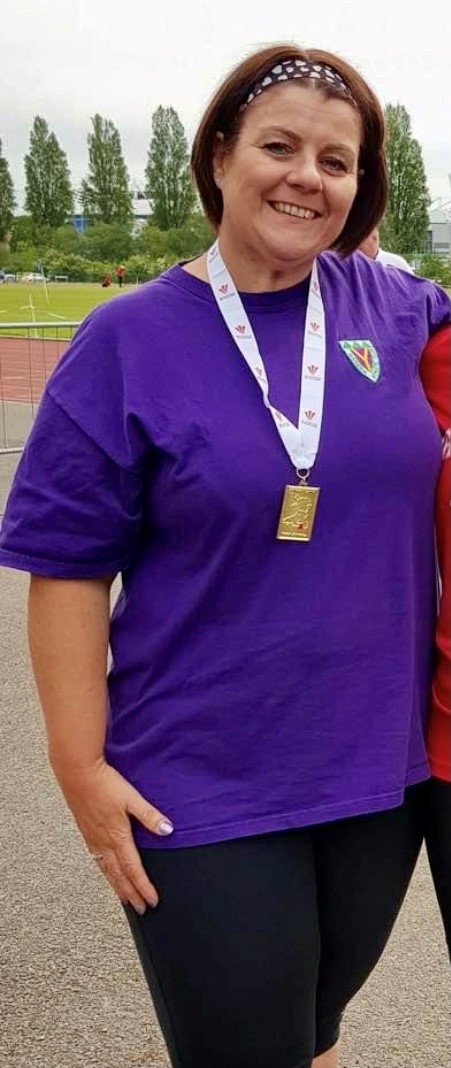 My proudest moments to date have been winning the British Throws Pentathlon in 2012 and also winning the Civil Service Sportswoman of the Year in 2013. My biggest influence in life and sport – without a doubt has to be my dad. He was truly one in a million.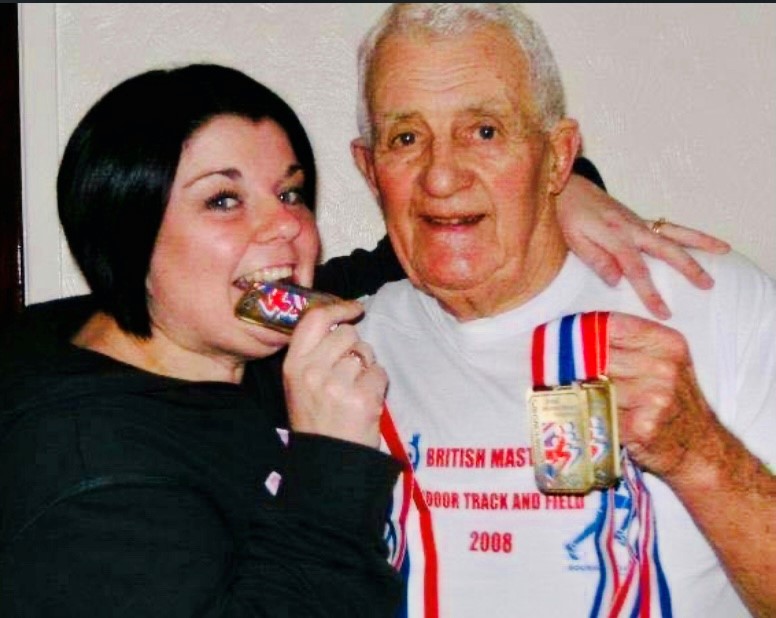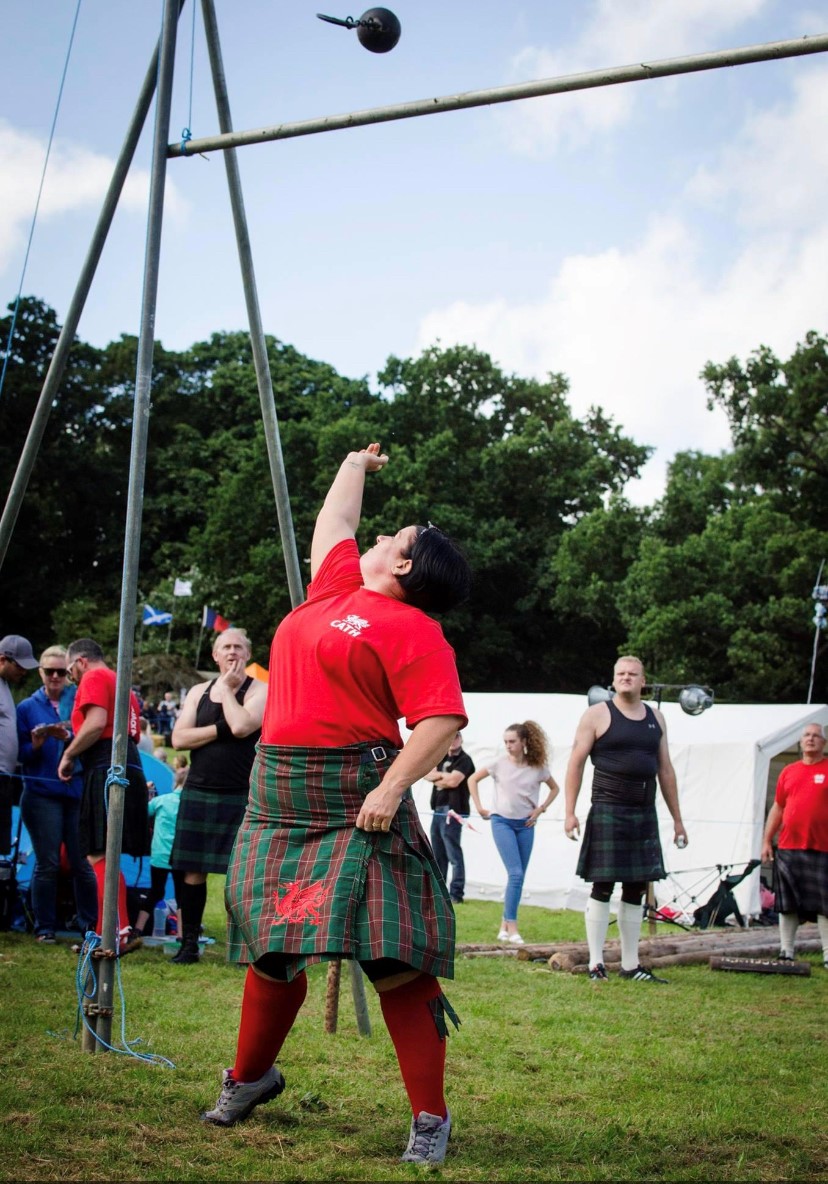 I started officiating in the Welsh Masters Leagues. I would go along to support my dad and the other masters from Rhondda AC, and would end up pulling through the measuring tape or retrieving the implements after the throws. I really enjoyed the officiating side of it and decided to take an officials course and also the Health and Safety course too. I still officiate at the Welsh Masters Leagues (often whilst competing myself) and I love officiating at the Junior Leagues too. It's great to give something back to the sport after all of these years. My dad always made sure his athletes shook the hands of their officials and thanked them for their time – and this is something we still encourage all of our Rhondda athletes to do. After all, without the officials there would be no competition!
Along with Glyn Pugh (another Rhondda AC stalwart who has been with the club for over 40 years), I am currently a throws coach at Rhondda Athletics Club. I also hold the position of Secretary to the club too. I have done my first aid training and Child Protection training. I have also been a committee member of the Welsh Masters Athletics Association.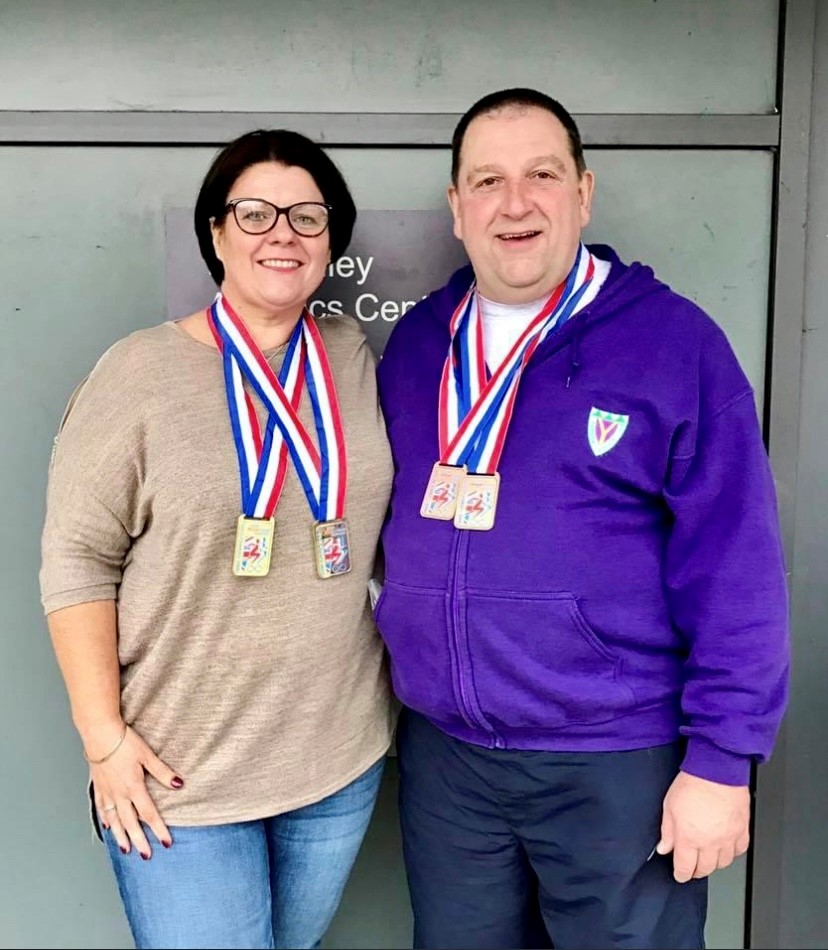 Dolenni diddorol
Tudalennau yn yr adran hon a allai fod o ddiddordeb.