Weekend Round Up - The 2021 London Marathon
04/10/2021 00:00, In Blog /
At the London Marathon, Josh Griffiths was the 2nd Brit to cross the finishing line finishing 8th overall. The Swansea Harrier athlete just missed out on a new lifetime best running 2:13.39 but was still successful crossing the line in the European Championship qualifying time. Griffiths has added the European Championship qualifying time to his list of standards as he also has the 2022 Commonwealth Games Nomination Standard for Wales. Andrew Davies also had a good run at the London Marathon finishing 10th overall and 1st his age category running 2:15.36. The third Welsh athlete was Liverpool Harrier Charlie Hulson, who crossed the line 13th overall in 2:17.02, and then Cardiff AC's Dan Nash was 34th in 2:29.12.
Natasha Cockram, had a fantastic run finishing 17th (4th Britain to cross the line) in the Women's Elite Race and, just missing her Welsh record of 2:30.03 running 2:32.32.
Congratulations to everyone who competed in the London Mini-Marathon! find the full article here.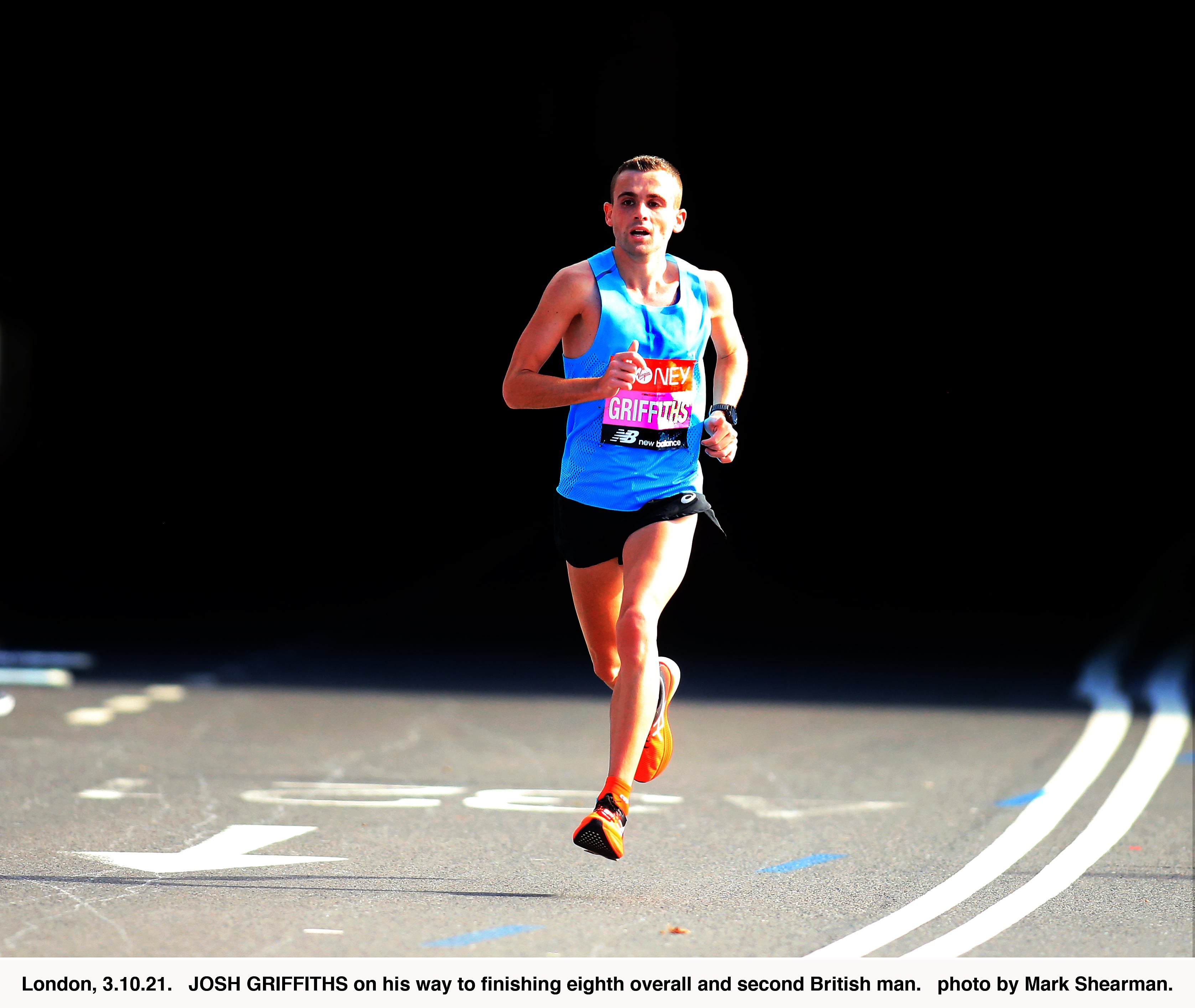 *Photo by Mark Shearman*
---
Orienteering World Cup Final - Italy
The World Cup Orienteering races took place in Cansiglio Forest, in the foothills of the Dolomites, northern Italy at the weekend.
The Middle-distance race was in a fast and open forest, with complex contour detail and a lot of crags and rock which meant that high concentration was necessary as well as strength and speed. Tove Alexandersson (SWE) and Kaspar Harlem Fosser (NOR) were worthy winners, with Megan Carter-Davies (GB) and Ralph Street (GB) putting in excellent performances to finish 10th and 22nd respectively.