Weekend Round Up (21-22nd May)
23/05/2022 00:00, In Blog / Road / Track & Field / Commonwealth Games /
All Images courtesy of Gary Mitchell
---
Diamond League, Birmingham
The Diamond League returned to the UK for the first time this year, taking place in the newly recreated Alexander Stadium in Birmingham, which is to be used for this years 2022 Commonwealth Games.
Aside from a couple of tests events, this was the first major event to take place on the new track, as we look towards the games in the summer.
There was a supurb victory for Joe Brier (Swansea) in the Mens 'B' 400m, whilst Jeremiah Azu (Cardiff) also come through victorious in the Mens 100m 'B' race.
For a full round up of the event, click here.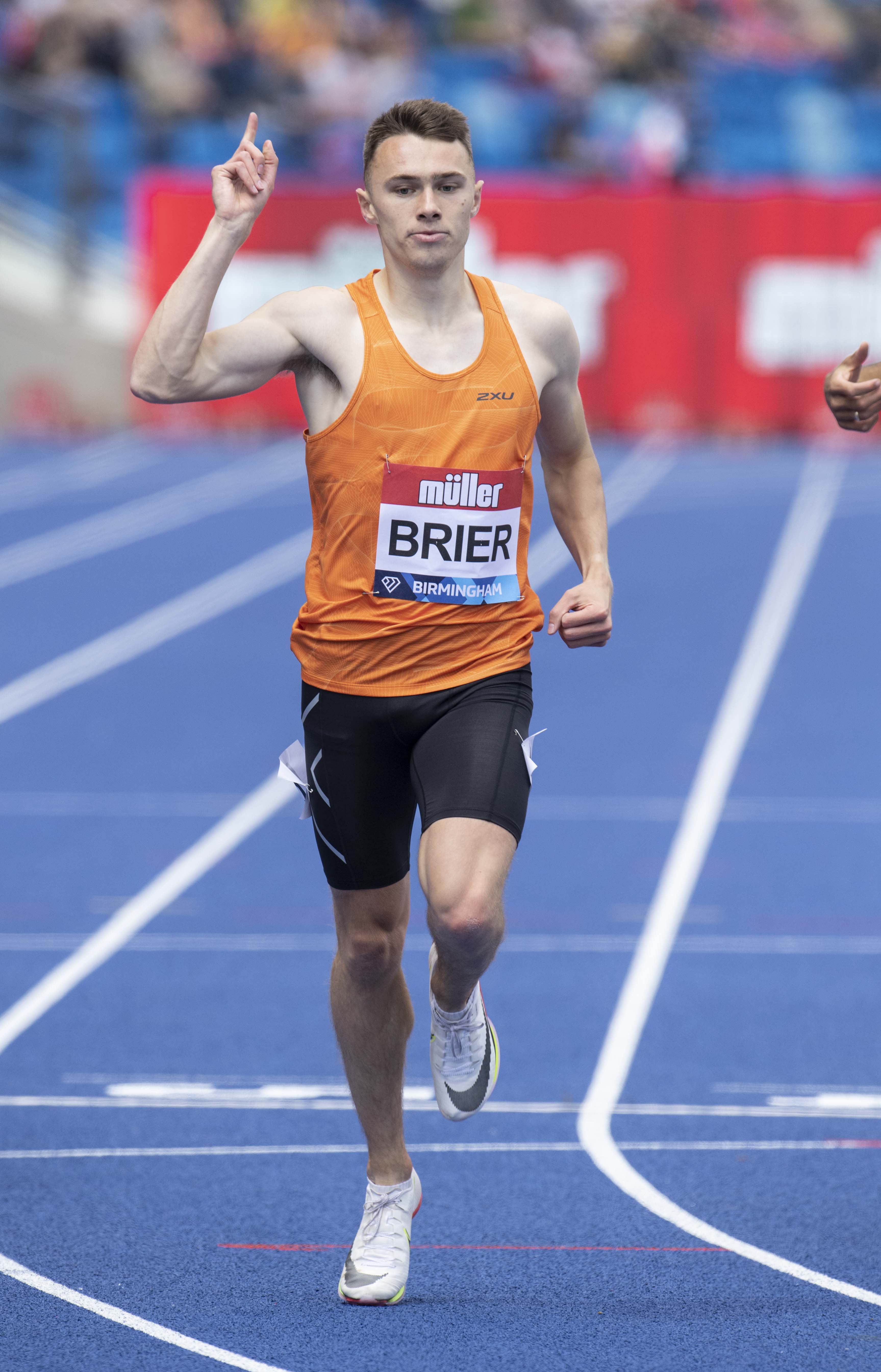 Gary Mitchell
Full results can be found here
---
Loughborough International, Loughborough
A strong team of 47 athletes headed up to Loughbrough to compete at the international event this weekend. On a weekend billed as the battle of the Home Nations, it was all to play for for our athletes.
It was victory for Rebecca Chapman (Cardiff) in the Womens Long Jump, as she sailed out to 6m! Sam Gordon (Cardiff) also secured a victory in the Mens 100m, after racing the previous day at the Birmingham Diomand League. This time he ran 10.33s.
Hannah Brier (Swansea) had the race of her life over 200m, running a lifetime best of 23.39s to place 2nd overall. Whilst Jeremiah Azu (Cardiff) ran a personal best too, placing 3rd in the mens 200m in a time of 20.96s.
Osian Jones (Liverpoool) took the victory in the Hammer throw, putting it out to 70.42m. Whilst, in the Mens disucs, Harrison Walsh (DSW) placed 4th overall with a distance of 53.95m, one place ahead of Aled Davies who secured a best throw of 52.64m. It was a very tight affair in the Womens High Jump, as Lauren Evans (Cardiff) took a join 2nd place, having a best jump of 1.78m. Whilst, Patrick Swan (Cornwall) placed 4th in the Mens Shot, with a results of 16.87m.
Thomas Walley (Wrexham) vaulted 5m in the Mens Pole Vault to secure a 2nd place finish, whilst Bethany Moule (Swansea) threw a distance of 48.81m to place 4th in the Womens Javelin.
Lauren Cooper (Parc Bryn Bach) just missed out on the medals in the Womens Steeplechase, finishing in 4th in a time of 10:36.17, whilst Rachel McClay (Bracknel) finsihed 3rd in the Womens 800 in a time of 2:08.28.
Other results include :
Oliver Barbaresi (M1500) - 4th (3:51.72 PB)
Grace Morgan (W100mH) - 8th (14.46)
Womens 4x400 - 4th (3:42.65)
Mens 4x400 - 5th (3:10.10)
Mark Cottam (M400) - 8th (48.12)
Womens 4x100 - 4th (48.31)
Ellen Mary Kearney (W1500) - 8th (4:27.75)
Angharad Davies (W3000) - 8th (9:24.35 PB)
Sabrina Fortune (WShot) - 6h (13.20m)
Full results can be found here
---
USATF Distance Classic, Walnut, CA
Jenny Nesbitt (Cardiff) placed 3rd in the 5,000m in a time of 15:35 on an unusually windy night in California. Full results can be found here.
---
Anglesey Trail Half Marathon and 10km, Anglesey
Elliot Kerins won the Mens half in 1:23:57, whilst Sophie Hunt won the Womens in 1:36:09.
In the 10km, Josh Keogh ran 39:19 to take the victory, and Kathryn Mackinnon ran 51:49 to win the Womens race.
Full results can be found here
---
Cardiff Bay 10km, Cardiff
Omar Ahmed fought off a challenge from the resurgent Dewi Griffiths to defend his Brecon Carreg Cardiff Bay Run title.
There was a second victory in two weeks for Pontypridd Roadent's Olivia Tsim, who only took up competitive running during lockdown, as her rapid rise continued.
Swansea Harrier Griffiths stuck with Ahmed through 5K as the pair hit the halfway mark in 14 minutes 28 seconds, but Birchfield Harrier Ahmed pulled away to retain his crown in a time of 29:10. Griffiths was 20 seconds back in second place, ahead of Newport's Abed Teweldebrhan in third (30:18).
Tsim, who was proposed to on the Cardiff Half Marathon finish line five years ago, earned a gun-to-tape victory in the women's race. The Pontypridd Roadent said yes that day in 2017 after only taking up running to complete the race. Five years on, she stormed to a commanding victory in 35:15, a full minute and 13 seconds ahead of the rest of the field. Swansea Harrier Rachel Davies was second (36:27) and Donna Morris (36:50) from Builth & District was third. It was her second victory in two weeks after her Caerphilly 10K triumph last weekend.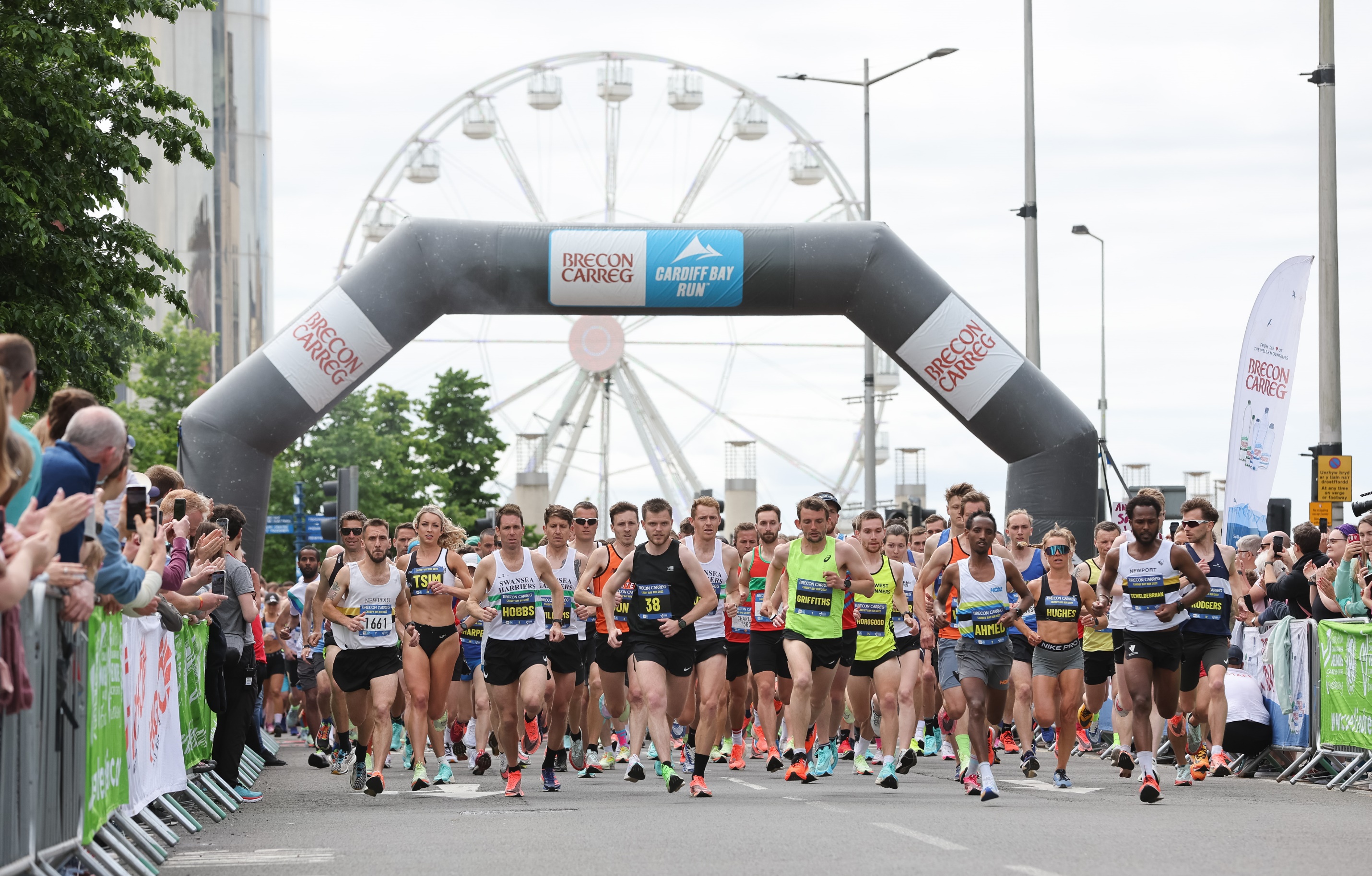 Men's race results
Omar Ahmed 29:10
Dewi Griffiths 29:30
Abed Teweldebrhan 30:18
Phil Wylie 30:50
Tom Higgs 30:52
Women's race results
Olivia Tsim 35:15
Rachel Davies 36:27
Donna Morris 36:50
Chloe Dooley 37:48
Carys Hughes 38:22
Wheelchair race results
Richie Powell 30:10
Ron Price 36:54
---
Senior Home Countries Mountain Running International, Scotland
4 men and 3 women headed to Scotland to compete in the Senior Home Countries Mountain Running International this weekend. The mens team placed 3rd overall, with MacGregor Cox being first scorer, placing 10th overall in a time of 1:23:54. Just one place behind him was Gavin Roberts in a time of 1:23:56, and Samuel Gregory in 17th in 1:28:17. Rhordi Owen placed 18th overall, in a time of 1:28:33.
In the womens event, we unfortunately did not have enough women to score over all as a team, but the 3 ladies performed strongly, finishing one after each other. It was Lizzie Richardson first home for the ladies in a time of 1:43:13 and 15th place, followed by Katie Reynolds in 16th (1:44:29) and Rhian Probert in 17th (1:46:34).
---
To find out more about the quickly approaching Commonwealth Games and how you could be involved, click here