Successful weekend for Wrexham AC
01/05/2019 00:00, In Club Notice Board /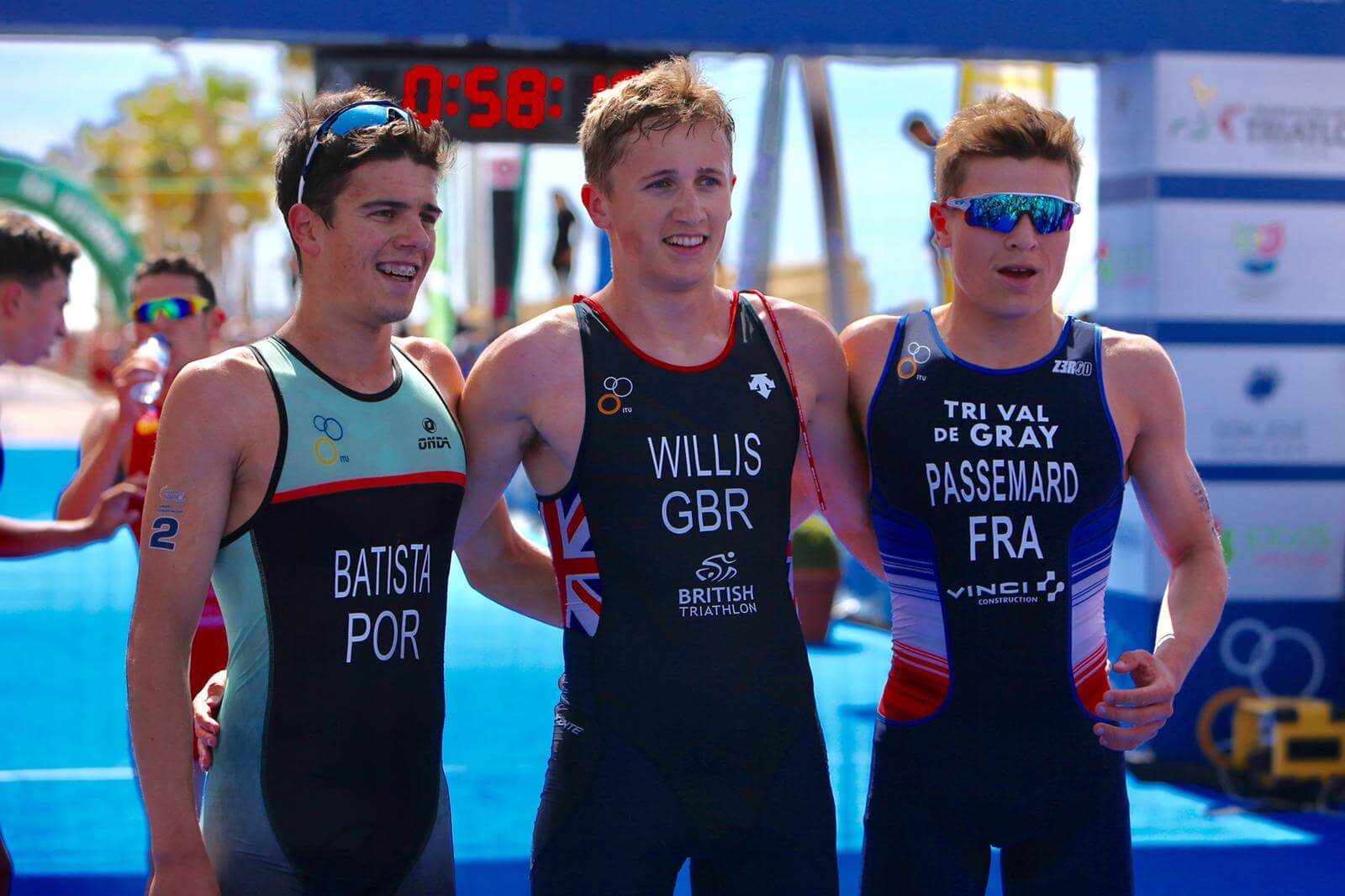 There was a Triathlon win for Welsh & GB international Matt Willis and a strong showing in the Virgin London Marathon among the performances of Wrexham AC athletes over the weekend.

JUNIOR EUROPEAN CUP ETU TRIATHLON, Quarteira, 28 April
JM Matthew Willis 1st 57.51
LONDON MARATHON, 28 April
James Mills 326th 2.38.23
Andrew Jones 1148th 2.51.06
Ryan Davis 2007th 2.58.37
John Davies 3552nd 3.11.53
MID-CHESHIRE 5K, Kingsley, 26 April
Sam Sussex 62nd 16.00
Luke Northall 95th 16.29
Gareth Chaloner 216th 18.09
Richard Westwood 406th 22.01
SEA TO SUMMIT HALF MARATHON, Offa's Dyke, Prestatyn, 28 April
Linda Jones 14th 2.47.04 1st W50 Marathon
Karen Owens 34th 3.22.36 Sean Merryweather 5th 4.45.24
Nick Venables 41st 3.28.42 Charles Ashley 19th 6.18.44 1st M60
Alex Edwards 63rd 4.41.45
BORDERS ROAD LEAGUE, Prestatyn, 24 April
Men 2nd Div2 and 1st Improvers Trophy. Awards to Luke Northall, Joel Gomes & Mike Robbins.
LIVERPOOL JUMPS, 13 April
U17W Ella Hunter TJ 9.25
FUTURE EVENTS
Sat 4 May 11.45am Cheshire T&F League, Wrexham
Sat 4 1.00pm Red Kite Challenge, Devil's Bridge
Sun 5 10.15am UK Young Athletes League U17/U20(N Wales team), Preston
Sun 5 10.00am Big Rock 10k, Penmaenmawr
Sun 5 7.00pm Welsh 5k Road Champs, Cardiff (Sunday night race after Chapel!)
Mon 6 12noon Trafford AC Open Meeting U11-U15, Stretford
Wed 8 7.15pm Dinas Bran Hill race, Llangollen