Successful Development Day despite Storm Gareth & Grand Slam hangovers
21/03/2019 00:00, In Road /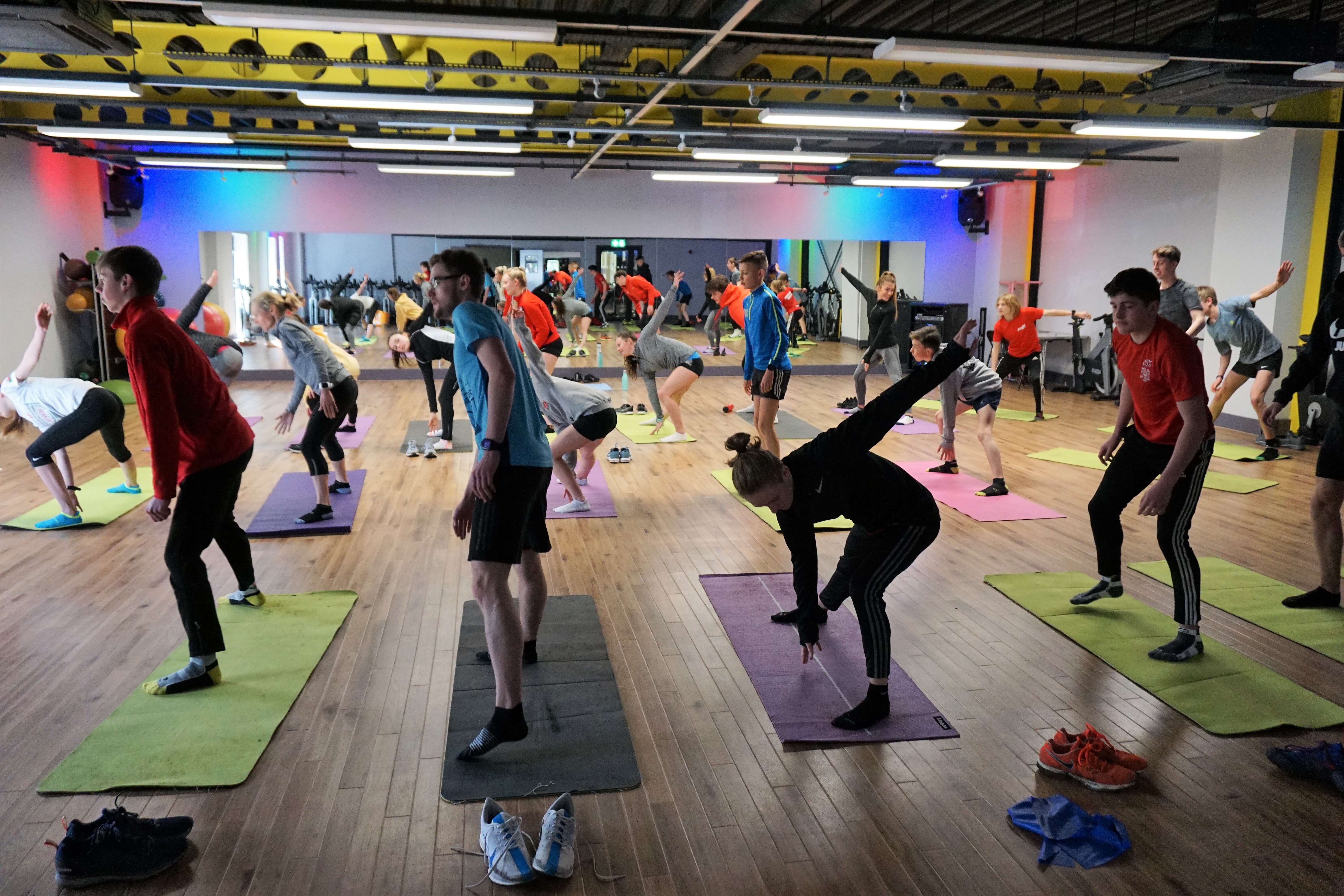 "As Storm Gareth departed, the sunshine returned as the North Wales Endurance Development Group met at Mold Alun High School on the morning of Sunday 17th March.
Despite the post Six Nations celebrations leaving some of the parents (and Coaches!) with sore heads, we still had an exceptional turnout, with in excess of 40 young athletes in attendance from Deeside, Menai, Wrexham, Maldwyn Harriers & Colwyn Bay. The recent downpour had left the School Fields waterlogged and unusable, so after a 2k warm-up jog and drills, the athletes undertook an interval session on a traffic-free Industrial Estate, and after splitting into three groups, the session involved alternating 500 & 1000M reps.
After a return cool down jog and lunch break, the athletes then undertook two 45minute classes – one in Pilates and one educating them in S & C core exercises using resistance bands.
"A number of the Group will now travel to Dublin next weekend to represent Welsh Schools at the SIAB International meeting. We are extremely proud of them, of how they are developing and wish them - and the Welsh team in general – very best wishes."
Regional development activities take place across Wales for Endurance - more info can be found here.