Queens Baton Relay Review
14/07/2022 00:00, In Blog / Track & Field / Commonwealth Games /
The Queen's Baton Relay began its journey through Wales on June 29th, starting in Anglesey before making its way across North, Mid and South Wales.
On its journey, the Queen's Baton arrived at the King George V Athletics Track, where Rhys Jones, who is competing for Team Wales at the Games this year, carried the baton.
Rhys said:
"It was an honour to be a baton bearer, especially carrying the baton at my local athletics track. It was a great day and was amazing to see so many people support the event".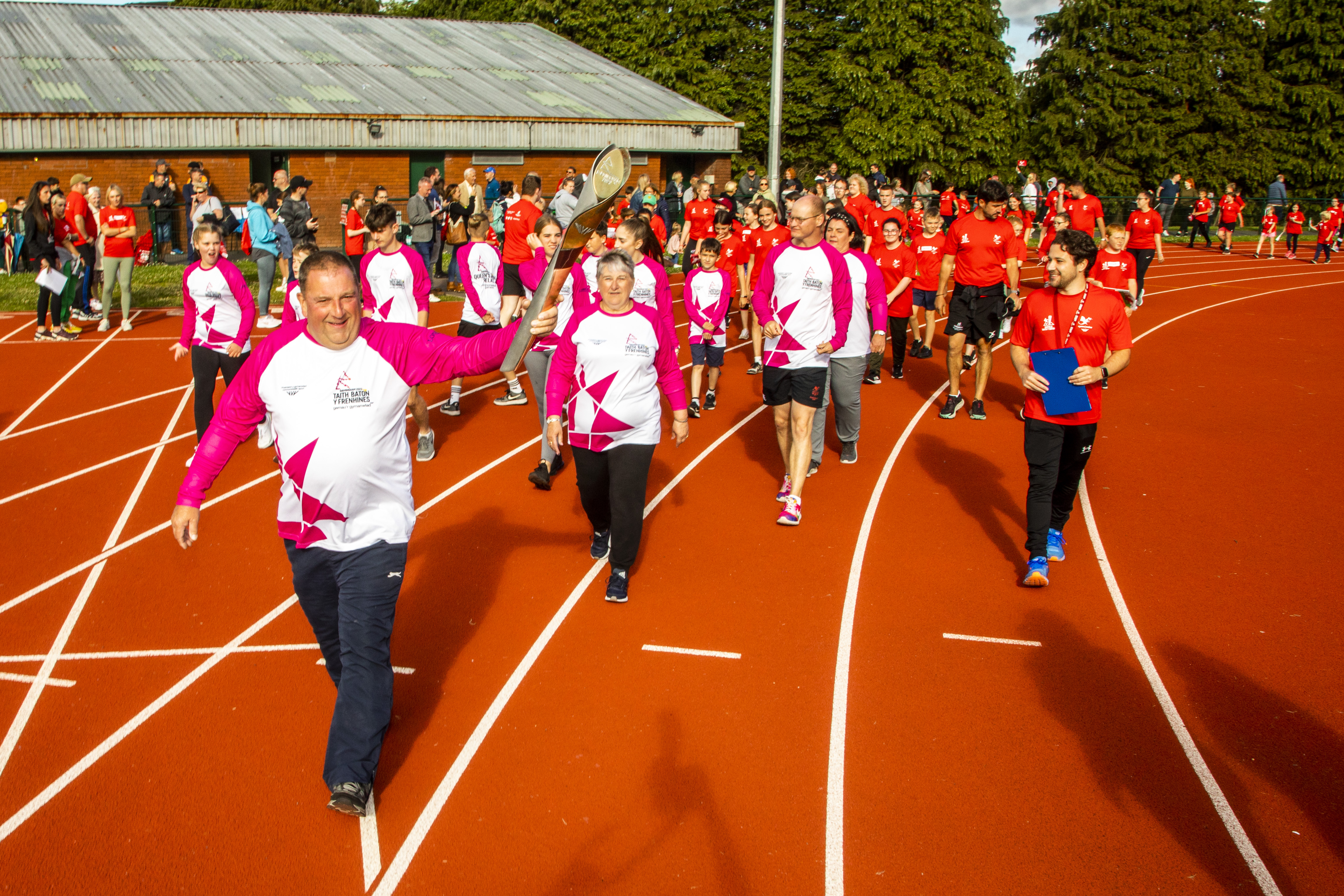 Other baton bearers who carried the baton at the King George V Athletics Trackclub, were loyal volunteers Cath Alford, Glyn Pugh, Pauline Dobbs and Wayne Hughes who have all contributed significantly to Rhondda Ac. Wayne Hughes is currenlty the club president, he's been involved in the club for over 40 years as has Glyn Pugh. Glyn is also currently the chair. Cath Alford is secretary and has been a member and been supporting the club for 40 years this year. Whilst Pauline Dobbs is treasurer and has been involved in the club for 20 years.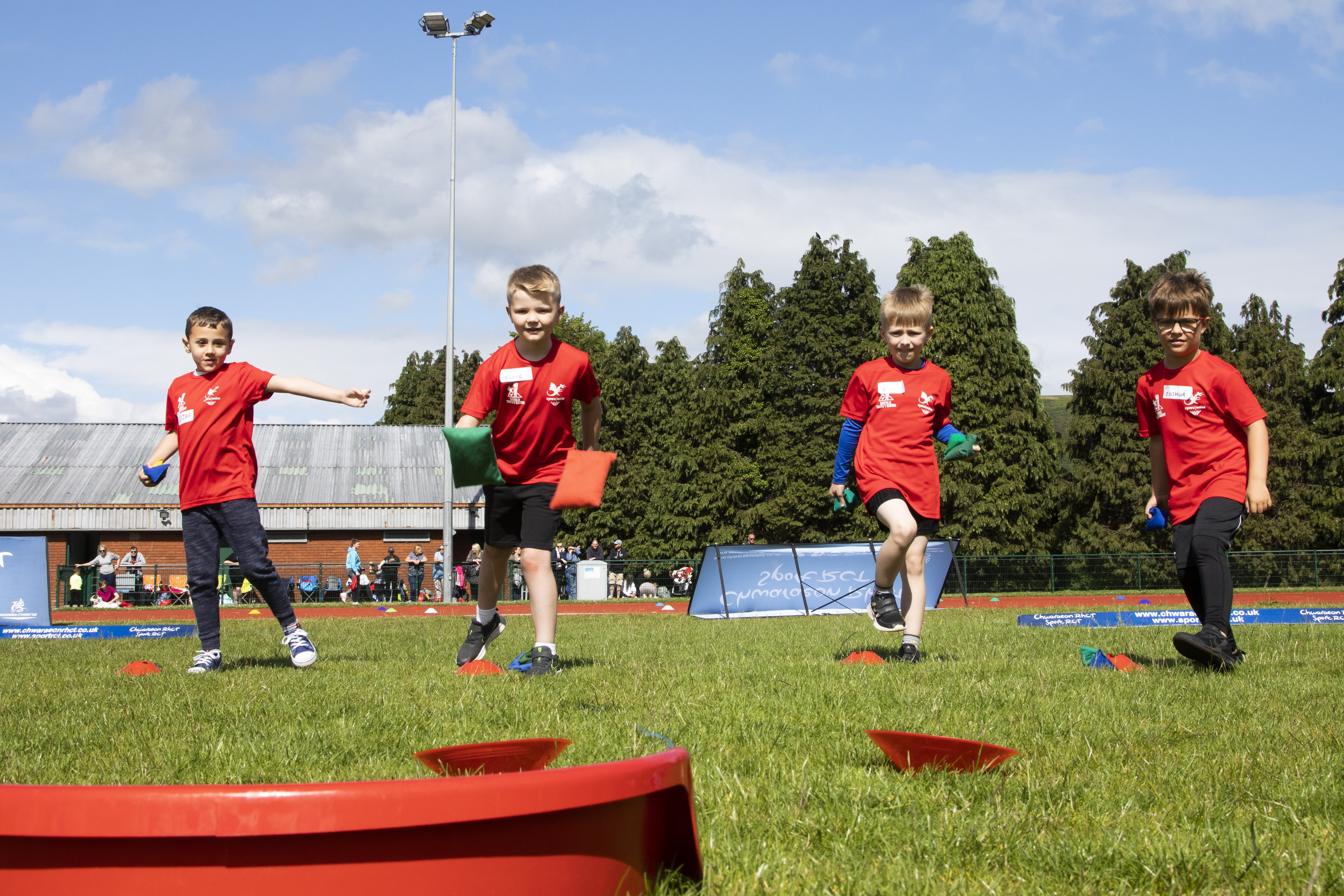 'We were delighted to have the Queens Baton arrive with us at King George V Athletics Track, home of Rhondda Athletics Club. It was a great celebration of athletics within the area, championed by the club. Welsh Athletics, Sport RCT and Rhondda Athletics Club all worked in collaboration to arrange a mini–Quad Kids event delivered via Starting Blocs. Local school children were invited following several taster sessions delivered in local primary schools, to come along and have a go at 4 events: long jump, sprints, shot put, Javelin. Over 100 children aged between 4-12 registered for the event and it was great to see so many children enjoying athletics! There was a fantastic atmosphere when the Baton arrived for it's relay around the track, which everyone took part in following the nominated bearers for 4 laps of the track, there were plenty of Welsh flags accompanying the baton and lots of cheering!'
Before the baton reached South Wales, it began its journey in the North. Beca Bown, a Welsh Champion over cross country and on the track, as well as a Welsh International, was one of the baton carriers. With ambitions to represent Wales in the Commonwealth Games in the future, Beca stated this was a moment she would never forget.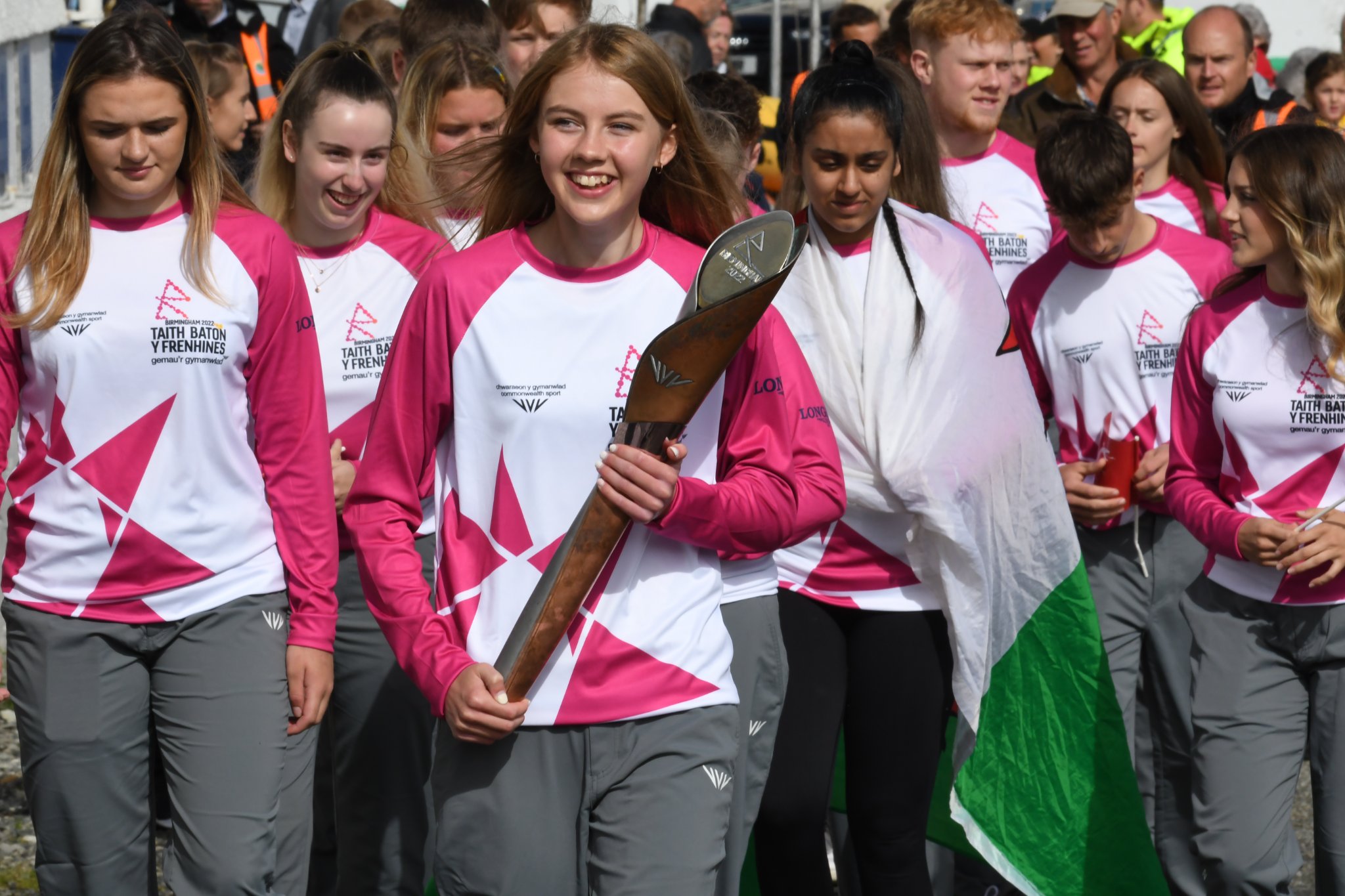 Alongside Beca, Teleri Jones, a Welsh Champion in the 100m, 200m and 300m and Welsh representative on numerous occasions also carried the Queen's baton. Teleri has represented Wales at the UK school games 2021, in 2020 she was top ranked in Wales in the 100m, 200m and 300m. Teleri is a Platinum Young ambassador and is part of the Sport Wales National Leadership Academy.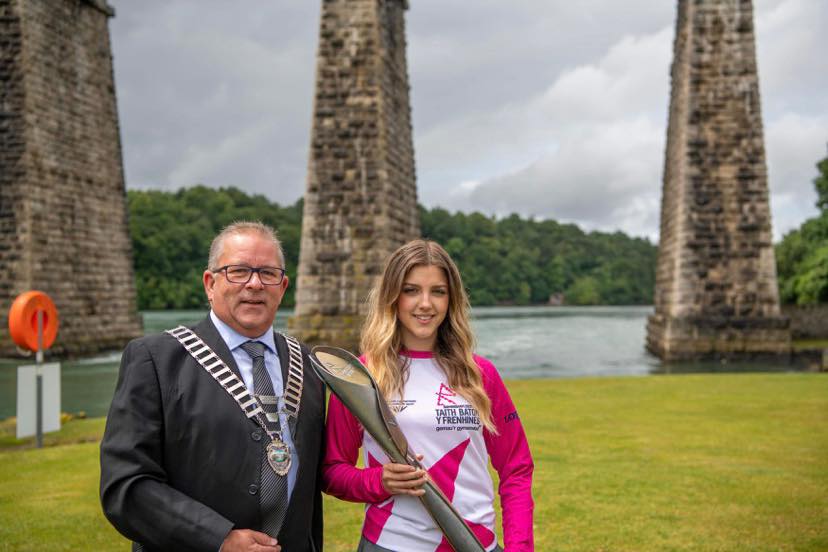 If you're inspired to start volunteering in our sport please visit our 'Get involved' pages.