GAPS Camp Round-Up
24/03/2023 00:00, In Blog / Track & Field / Commonwealth Games /
On the 14th of March three Welsh athletes travelled to Cape Town for the Commonwealth Youth Programme. Tomi Roberts-Jones, Will Bishop and Ashton Fish were selected for their first GAP Camp. The programme offers athletes from Africa, Asia and Europe a development opportunity in preparation for the Youth Games in Trinidad and Tobago.
Following the weeks long training camp in Stellenbosch a competition took place. The event was both Tomi and Ashton season opener.
On Sunday the 19th Tomi, Ashton and William compete in the 100m. Unfortunately, all 3 ran in to a stiff headwind. Tomi (14.08 s -2.2w) and Ashton (PB 15.33 s -2.1 w) finished 3rd in their respective classifications. William (15.67 s) finished in a close 4th place in the same race as Ashton.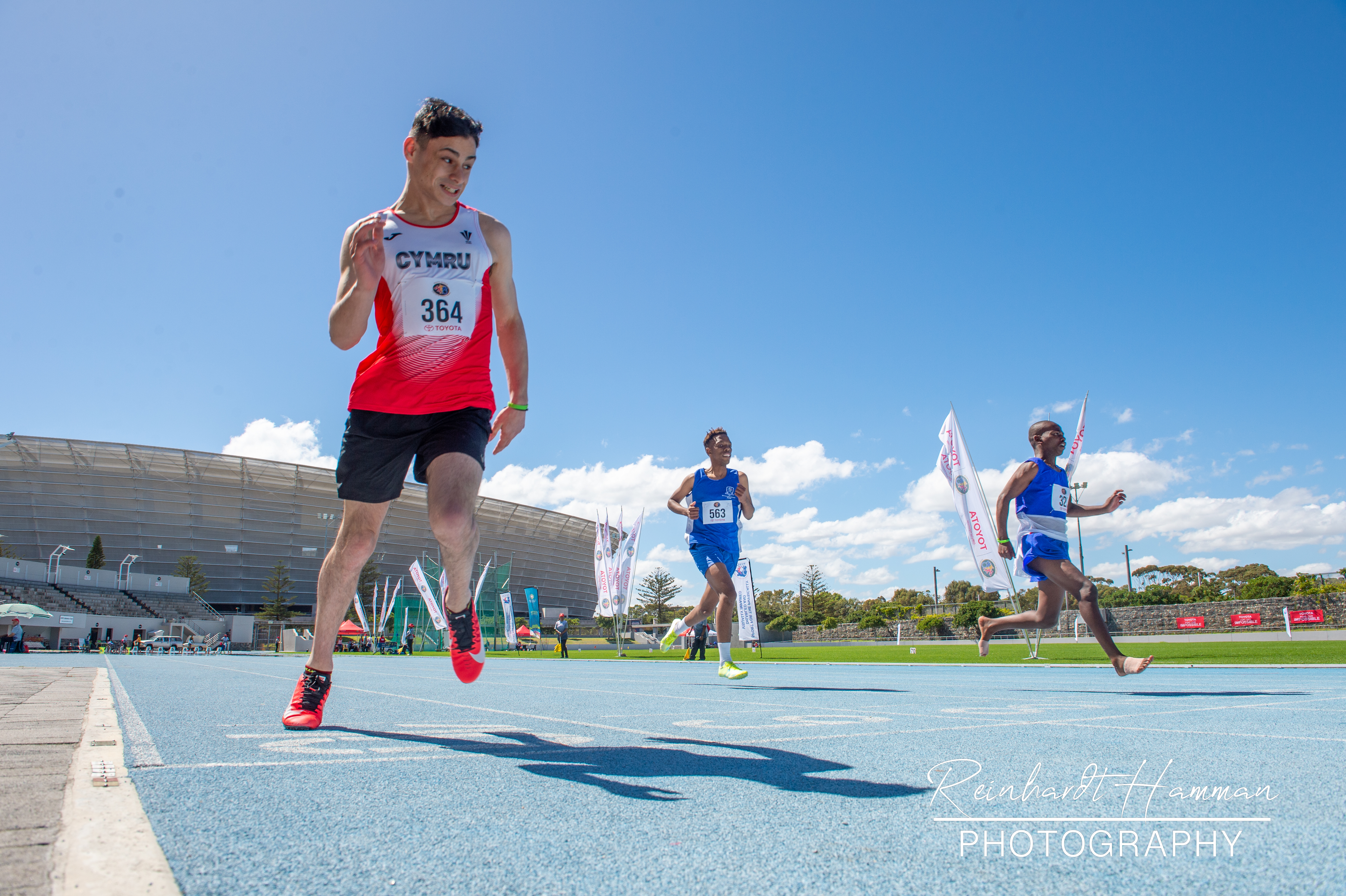 Will Bishop © Reinhardt Hamman
On the Monday all three athletes competed in a mixed T37/38 U20 long jump, in calmer wind conditions where they all clocked new personal bests. Will finished in first place in the T38 class with a new PB mark of 4.43 m. An improvement of 31cm on his long jump mark set at the Welsh Indoor Championships earlier this year. Ashton finished 2nd in the T38 with a PB of 4.31 m. Tomi finished 2nd among the T37 athletes with a PB of 4.39 m.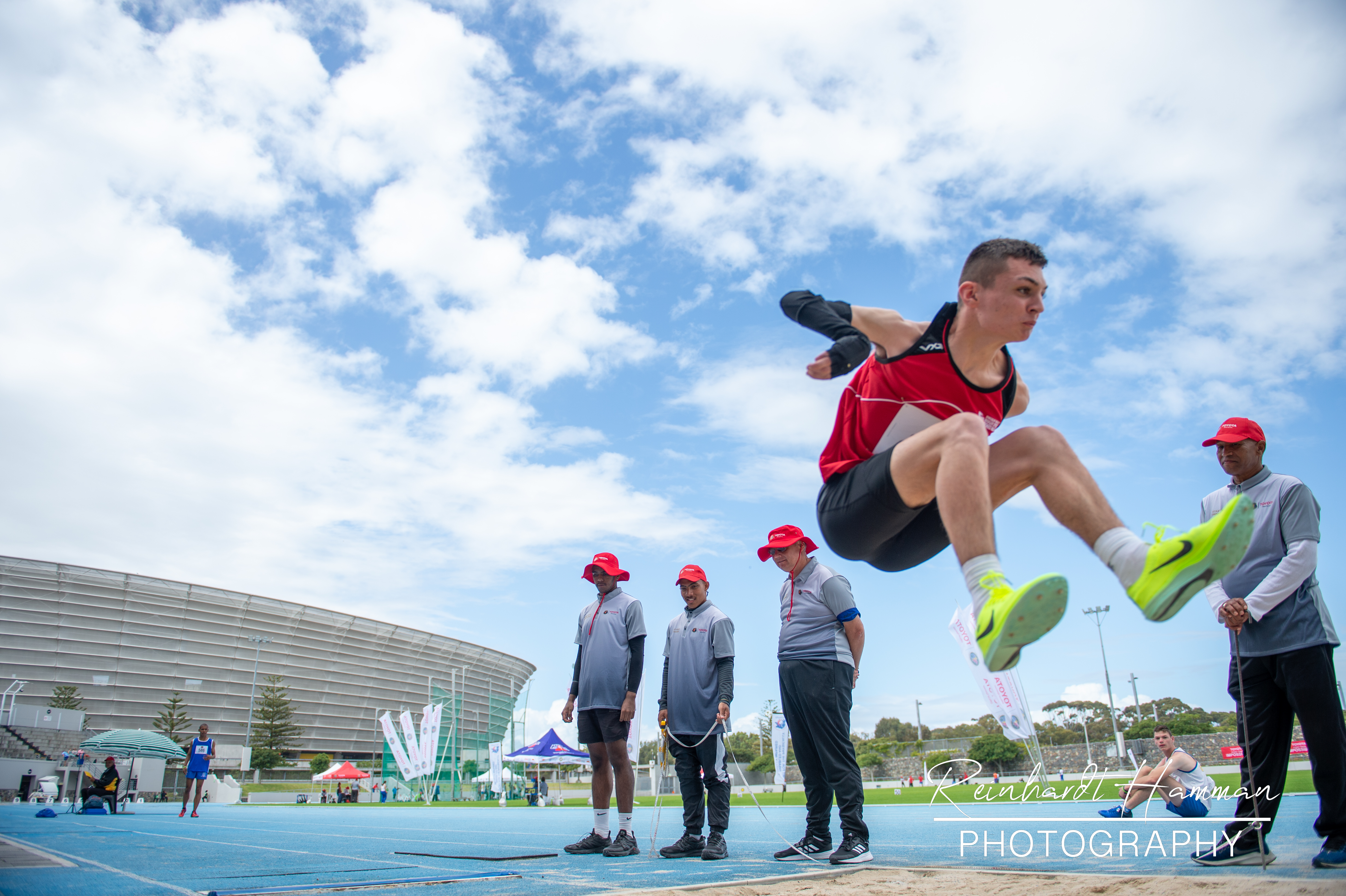 Tomi Roberts-Jones © Reinhardt Hamman
Away from the track the athletes engaged in a safeguarding workshop delivered by Claudia Villa-Hughes, Commonwealth Games Federation Safeguarding Lead, which included an activity on the difference between needs, wants and rights and an opportunity to reword the safeguarding policy.
Keep up-to-date with the latest news and updates on our social channels.