Dynamic New Athletics - DNA
22/11/2021 00:00, In Blog /
Have you heard about the DNA event? Dynamic New Athletics, or DNA, is an innovative, team-based competition concept for athletics created by European Athletics to complement the classical athletics format. The aim of the DNA project is to bring the sport into the 21st Century, enhancing it with a new dimension targeting younger audience and participant groups.
DNA integrates modified rules, presentational possibilities, and digital communications elements that can be adapted for every level of the competition pyramid while remaining true to the essence of athletics. Key features include:
Mixed gender teams.
A compact programme of interchangeable disciplines.
Head-to-head competition in the field events with every attempt counting towards the team match score.
Team match results remain open and unpredictable until the final competition discipline.
Find out more here: Dynamic New Athletics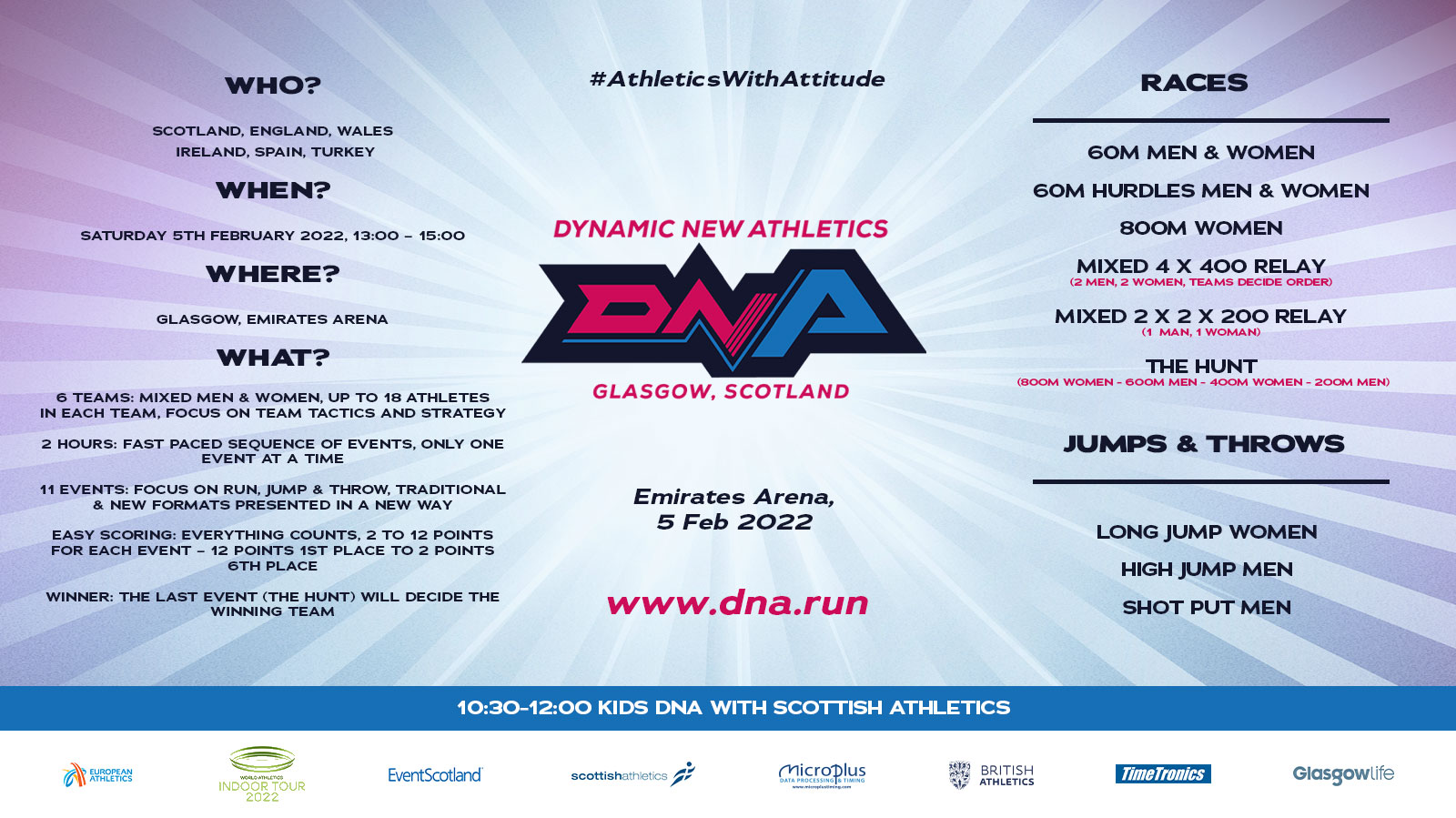 Find the DNA selection policy here: