Commonwealth Youth Games 2023: Introducing our Throws Athletes
01/08/2023 00:00, In Blog / Track & Field / Commonwealth Games /
This year's Commonwealth Youth Games in the twin nation island of Trinidad and Tobago will get underway in a week's time. Welsh Athletics is proud to introduce the throws athletes who will be representing Team Wales.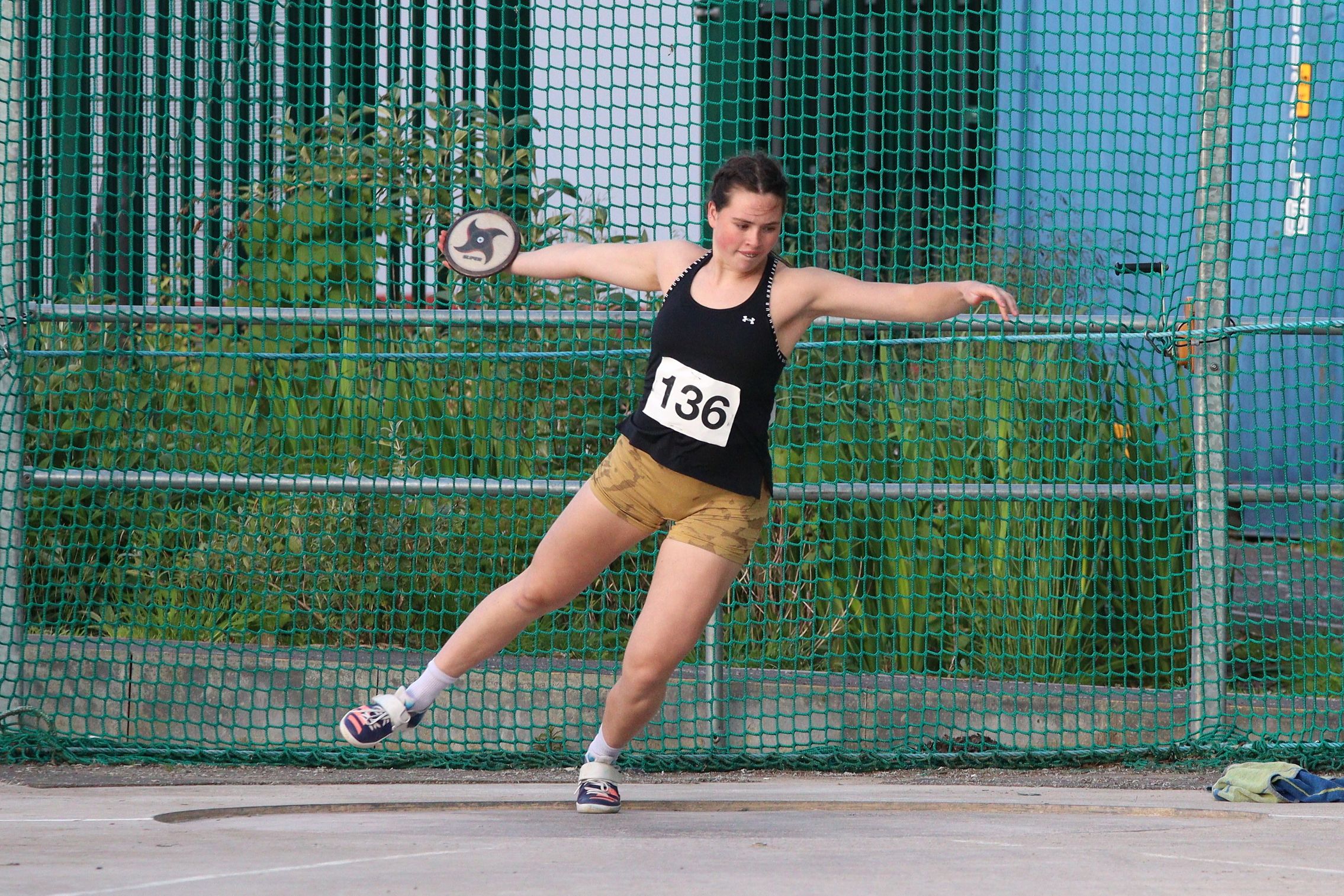 Storm Evans
From: Carmarthen
Event: Discus
Coach: Kevin Evans
Club: Carmarthen Harriers
Storm Evans got into athletics in school when nobody would compete in the discus event at a school competition and decided that she would step up. Evans first started practicing in a field with her father Kevin Evans, 3-times Commonwealth Games boxing medallist. Evans is now the Welsh U15 girl's discus champion.
"I'm honoured to be selected, it's been a goal for a long time. I have been working so hard to achieve the qualifying distance, when I did it, it was the best feeling in the world, and felt even better when I got selected. I can't wait for this brilliant opportunity".
Mia Lloyd
From: Cardigan
Event: F42-22/F61-64 Discus
Coach: Paul Mabey
Club: Carmarthen Harriers / DSW Para Academy
Mia Lloyd started para-athletics after having her leg amputated due to a bone cancer diagnosis in 2017. Lloyd became Welsh Indoor Champion over 60m in January 2023 and has only recently began competing in the discus.
"I'm ecstatic to be selected to represent Team Wales. I wasn't expecting the call, as the event is quite new to me. I feel very privileged and thankful to be given this amazing opportunity".
---
Keep up-to-date with all the Commonwealth Youth Games news here.