Colin Jackson Hurdle workshop
10/10/2022 00:00, In Blog / Club Notice Board / Track & Field /
On Saturday October 2nd, Welsh Athletics hosted a Colin Jackson hurdle workshop which was held in NIAC. With 15 of our top 2 ranked Welsh athletes in attendance, along with over 20 coaches and parents, there was over 50 individuals attending the workshop.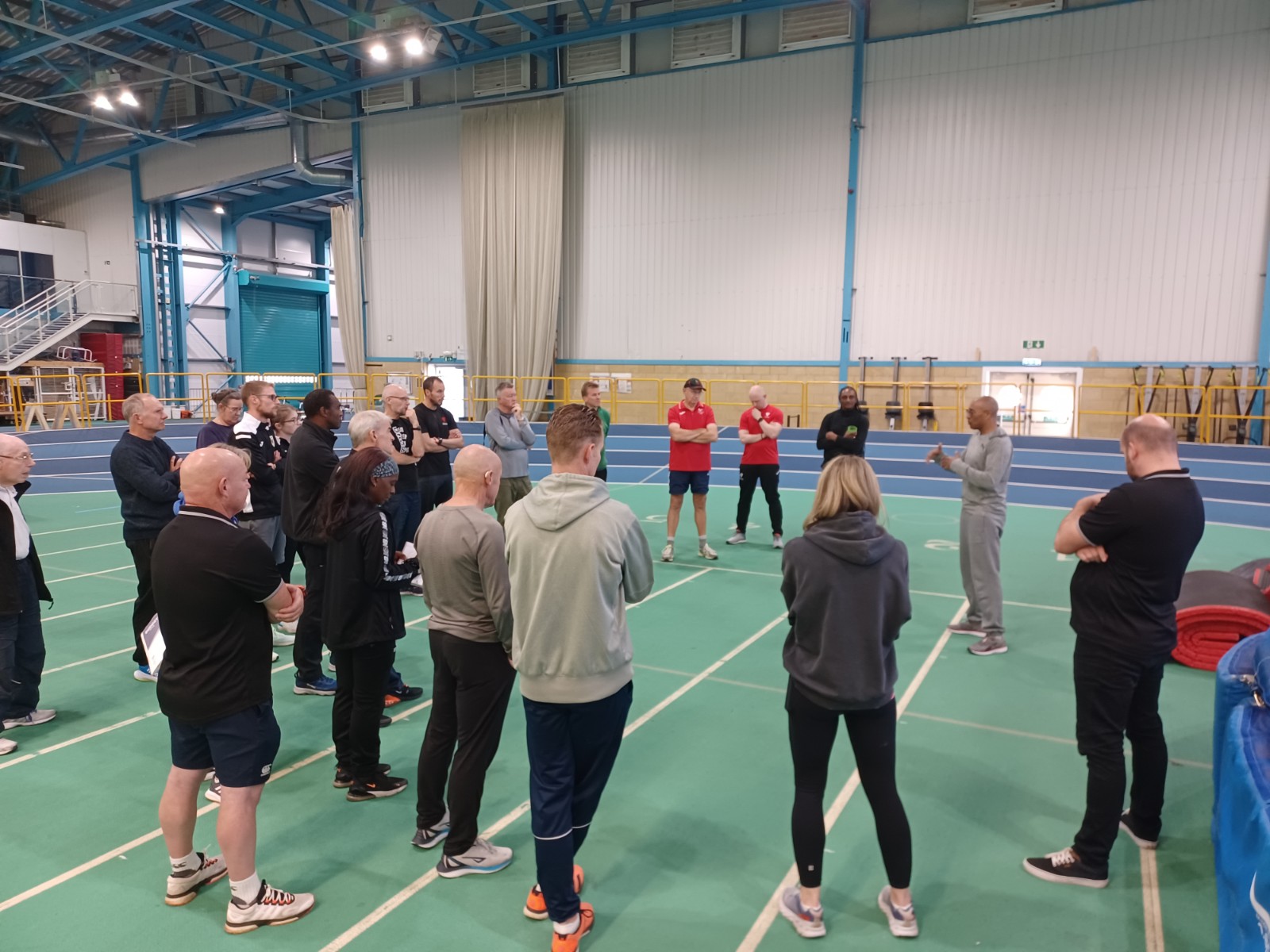 The day kicked off with a speech from Rhys Williams, the National Talent Development Coordinator, looking back at 2022 and forward to the 2023 season. Athletes and coaches broke off to have warm up taken from coaches Mike Guest/Phil Warwicker with the main session taken by Steve Boyles. This allowed Colin to interject and give everyone some feedback. Colin took the cool down where emphasis was put on the requirements of flexibility for the event. The athlete session ended, where they broke away for some refreshments, whilst the coaches gathered for some key points from the session and discuss the days session. This was followed by motivational speech by Colin and a Q&A to close.
Rhys Williams summarised the day after the workshop
Wales has had great success in the past in the hurdles events. More recently our hurdlers have been doing some great performances, especially in the younger age groups, however overall participation numbers in the hurdles events remain low. Therefore it was important that, as part of the speed event group, that the hurdles events were viewed separately and as they are in different stage, with hurdles needing further work to bolster participation numbers. What better way to inspire the next generation than by getting Wales/Britains most successful athlete to do this. We selected the top two ranked Welsh athletes in every group and hope to roll it out to more next time.
Colin Jackson commented
'It was great to see some of Wales most promising hurdlers. I hope my input to the athletes and coaches helps as they look to the 2023 indoor and outdoor season."
Tom Wilcok, who competes over the Men's 110m hurdles, said
"It was great to gain knowledge from an athlete like Colin and is very special, the future of Welsh Hurdling is in good hands with input from the likes of Colin."
Following this workshop there will be a South Wales regional hurdle session on the 5th of November in Swansea and North Wales Regional hurdle session on the 6th November in Deeside.