Carmarthen Harriers memories 1948-2023 Book / Llyfr Atgofion Harriers Caerfyrddin 1948-2023
14/02/2023 00:00, In Blog / Club Notice Board /
Carmarthen & District Harriers Athletics Club President Dr Hedydd Davies has recently published a book called 'Carmarthen Harriers memories 1948-2023 / Atgofion Harriers Caerfyrddin 1948-2023'
This hard cover book includes old photographs and outlines the history of the club, based in the West Wales region, since its formation in 1948.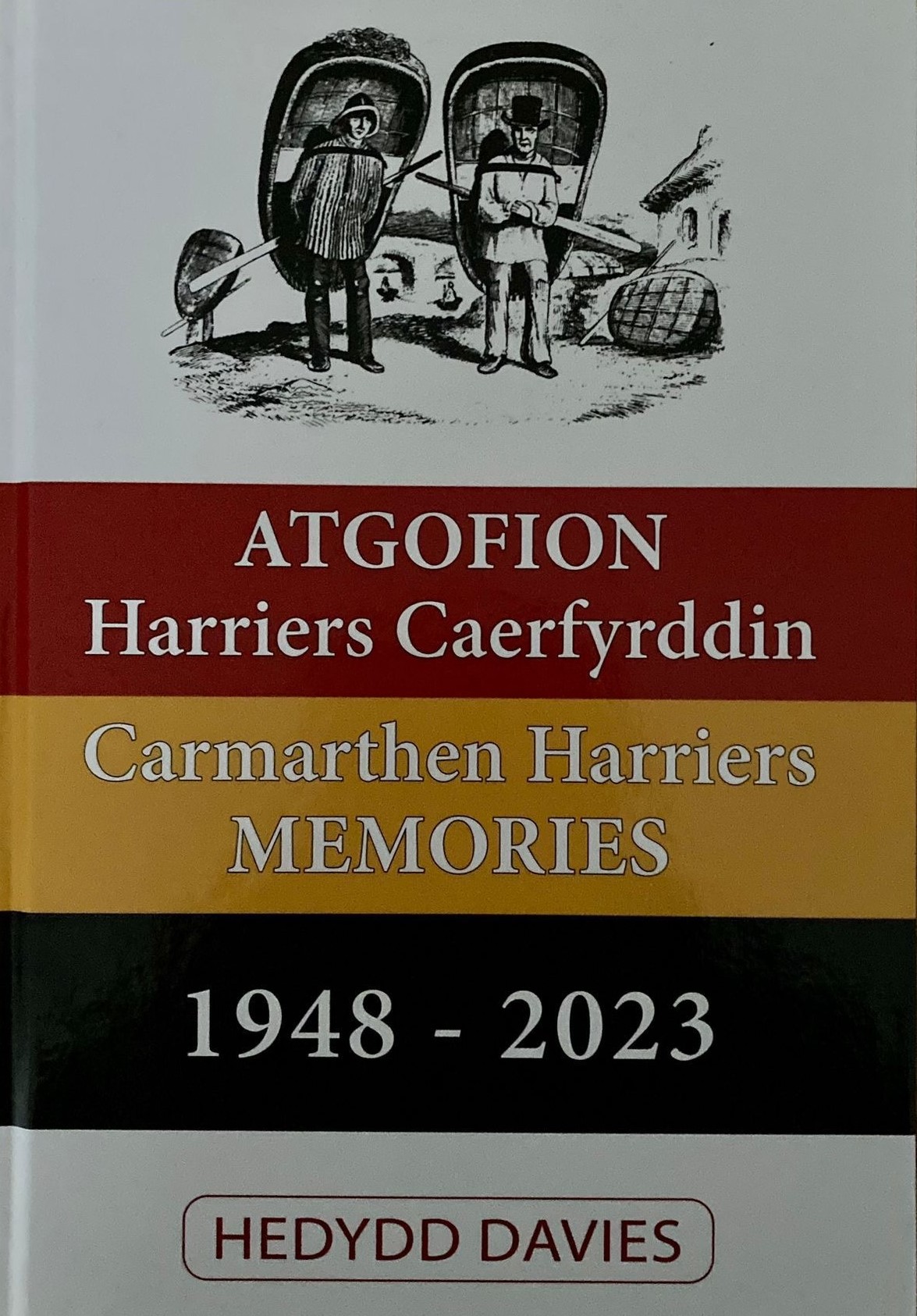 This follows on from the first book written by Dr Davies last year - Athletics, Education and Carmarthen Harriers.
More than 80 athletes (past and present), members and friends of the club have contributed to the latest edition.
Former members and British and Irish Lions Sir Gareth Edwards, Roy Bergiers and Brynmor Williams are among the contributors as is Lynn Davies, the 1964 Olympic long jump champion who competed in Carmarthen in 1965 and 1967.
It also includes the club's updated Welsh All time ranking list.
As well as enjoying a successful athletics career as an athlete, Hedydd has also been recognised for his achievements and contribution to the sport on several occasions.
This includes an MBE for his services to Carmarthen Harriers and Welsh Athletics, the Torch Trophy for his work with British Athletics along with a Lifetime Achievement Award and the Athlete Achievement Award (2022) from Welsh Athletics.
The book is now on sale to the public at a price of £10 (including postage). .
For those interesting in ordering a copy, please contact Hedydd by email (Hedydd.davies@tinyworld.co.uk)
The book can also be purchased at Siop Y Pentan, Carmarthen Town Market.