Brian Alvey has very sadly passed away
02/01/2019 00:00, In Blog /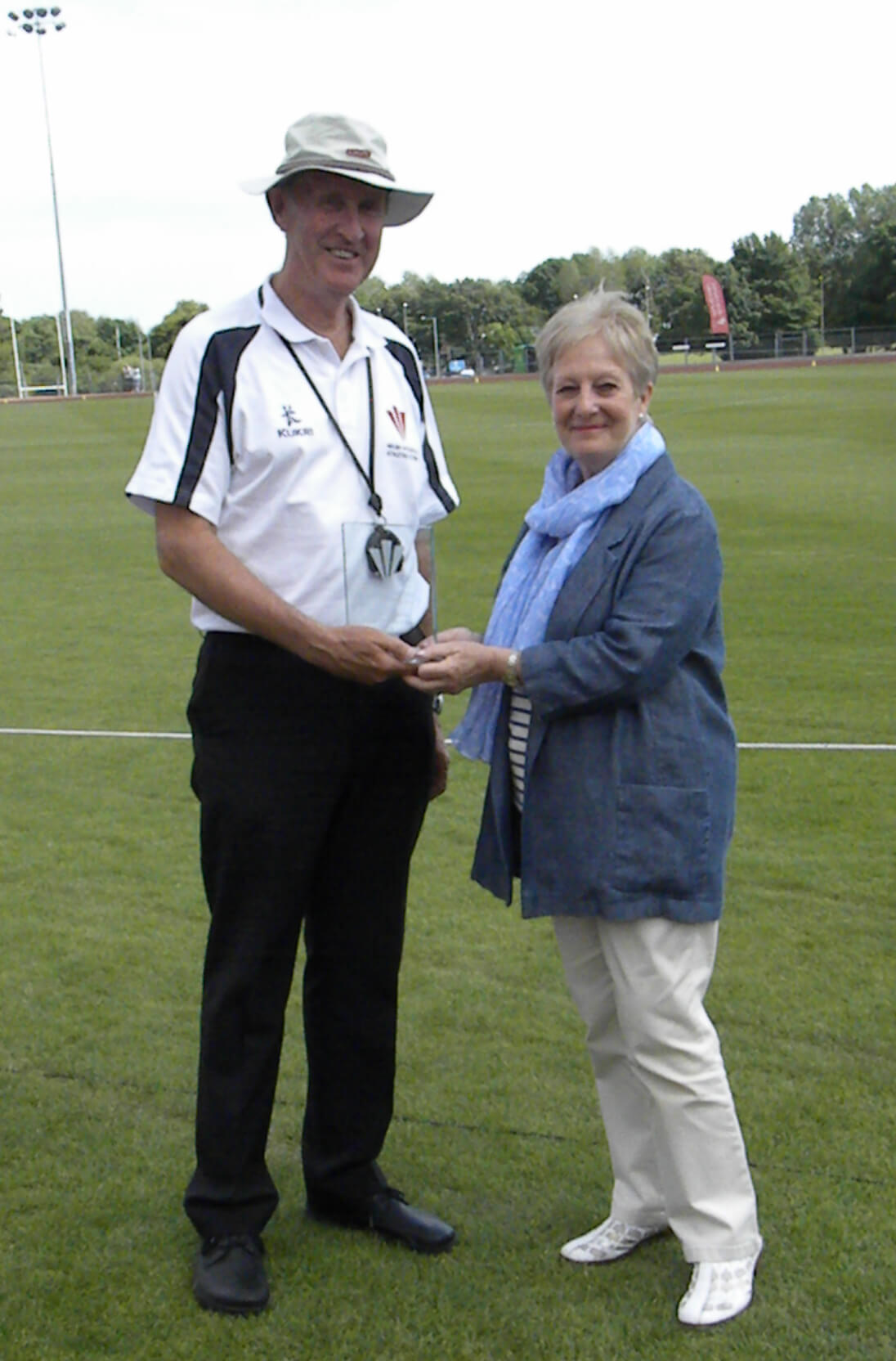 Welsh Athletics is very sad to share the news that Brian Alvey has died following a short illness. Many of you will know Brian who was an experienced official and wrote this blog about volunteering for us back in 2016 and long-time servant to Athletics.
Tribute from Alan Currie:
The sudden passing of Brian Alvey has shocked the Welsh athletics fraternity. Brian was a familiar figure at meetings throughout Wales and beyond and one of the most active officials in Wales. No meeting was too small for him and he was the principal timekeeper at meetings in the west as well as being an ever present at Wales's major meetings both indoors and out. He had a dry sense of humour and saw the funny side of everything, always officiating with a smile on his face.
Living in Pembrokeshire he almost always had to make a long trip to get to meetings, but this never deterred him. He was always ready to help up and coming officials and often gave tutorials to potential timekeepers.
Brian qualified as a timekeeper in 1999 and worked his way up through the grading system until he reached international level. He then became a regular official at meetings of the highest level, often with his wife Sue, herself an international level field official. Brian officiated at the 2013 European Team Championships at Gateshead, as well as the IPC European Championships in Swansea in 2014. He was also the Chief Timekeeper at the IAAF / Cardiff University World Half Marathon Championships in 2016.
He sat on the Welsh Officials Committee for many years and also attended meetings of the West Wales Regional Council. He was regularly involved in the activities of the Pembrokeshire Harriers club.
His service to the sport in Wales was recognised in 2014 when he received the Welsh Athletics Meritorious Service Award.
The thoughts of all in Welsh Athletics will be with Sue and her family. We can only hope that it will be of some comfort to know that Brian was held in the highest regard by all who knew him and he will be sorely missed, not just for his expertise but also his cheerful disposition.
Brian's funeral will take place next Monday, 14th January at 2:30 p.m, at Parc Gwyn Crematorium, Narberth SA67 8UD.