Road
2023 The World's Steepest Street Run
SATURDAY 25 MARCH
START TIME: 14:00
LOCATION: Harlech, LL46 2UE
RACE ORGANISER CONTACT: Info@alwaysaimhighevents.com
RACE ORGANISER WEBSITE: https://alwaysaimhighevents.com/events/the-worlds-steepest-street-race-2023
ENTRY FEES: £24.99
---
RACE DESCRIPTION
There are ten criteria a street must meet to be in contention with being named the steepest, including having to be a public thoroughfare and being fully surfaced, as well having buildings alongside the road. The awarding of the Guinness World Record to Ffordd Pen Llech and the battle from the previous holders in New Zealand to take the title back has captured imaginations worldwide and people have flocked to Harlech to walk, cycle or even roll down the street - you just can't beat a bit of Welsh pride mixed with a sprinkling of the eccentric.
With Harlech already on the Always Aim High Events map as the location for our much-loved sprint triathlon and duathlon, people started to ask, and we just had to deliver!
Since our inaugural event in 2022 people have been begging us to run it again so they could come back to take on this unique and novel route, cheered on by the people of beautiful, friendly Harlech.
This event is an Always Aim High Community Event. Profits from our Community Events go towards supporting amazing local projects and community groups like Harlech Triathlon Club, The Community Council and Mountain Rescue.
---
COURSE MAPS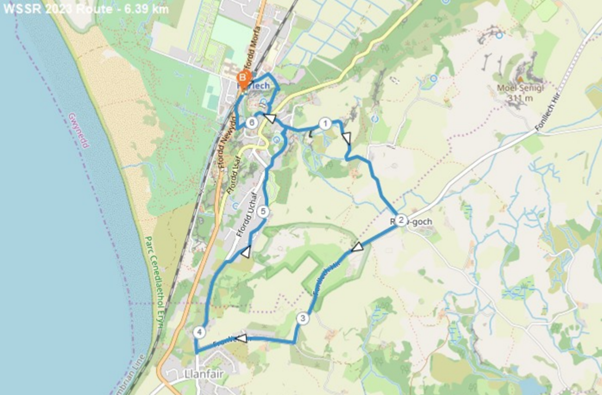 For more details on the event, please visit: https://alwaysaimhighevents.com/events/the-worlds-steepest-street-race-2023
Featured links
Useful pages within this section you may like to consider visiting.