Fell & Mountain
Snowdon24
SATURDAY 8 & SUNDAY 9 JULY
START TIME: 12:00 (Midday)
LOCATION: Llanbers, LL55 4UR
RACE ORGANISER CONTACT: info@alwaysaimhighevents.com
RACE ORGANISER WEBSITE: https://alwaysaimhighevents.com/events/snowdon-24-2023
ENTRY FEES:
Solo – £113.99
Pair – £164.99
Team of 3 - £214.99
Team of 4 - £269.99
Team of 5 - £324.99
---
RACE DESCRIPTION
Starting and finishing at the foot of this iconic mountain, you will be challenged either as an individual, or part of a team to ascend and descend Snowdon as many times as possible in 24 hours.
Categories for solo runners, pair relay and team (up to 5) relay. Pair and team entries receive one timing chip, meaning only one person will be running at one time.
---
ADDITIONAL INFORMATION
---
COURSE MAP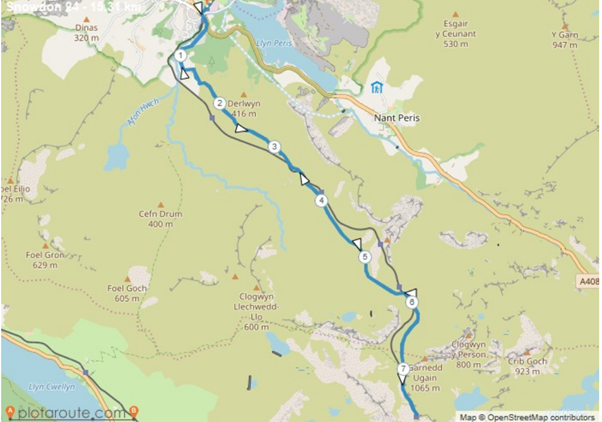 For more details on the event, please visit: https://alwaysaimhighevents.com/events/snowdon-24-2023
Featured links
Useful pages within this section you may like to consider visiting.