Trail
Goldrush Trail and Caincross Trail
Saturday 22 April
START TIME: 13:00
LOCATION: Coed y Brenin
RACE ORGANISER CONTACT: Matt Ward, Runcomm Events
RACE ORGANISER WBESITE: https://www.runcyb.com/goldrush-trail
ENTRY FEES: £19
---
RACE DESCRIPTION
Taking place on Saturday 22nd April 2023 the Goldrush Trail race visits some of the best trails and singletrack that Coed y Brenin has to offer. The Goldrush Trail is also the most recent of all of the Coed y Brenin running trail offerings and receives rave reviews from all runners who embark on its challenging 8.5 miles!
The Goldrush Trail event also incorporates one of the best caincross (runners racing with their dog) events on the calendar. The Goldrush Caincross participants take on the very same route as the trail runners, starting 30 minutes afterwards at 1.30pm.
---
ADDITIONAL INFORMATION
Electronic chip timing
Fully marked route
Finisher goodies
Well stocked feed station
---
COURSE MAP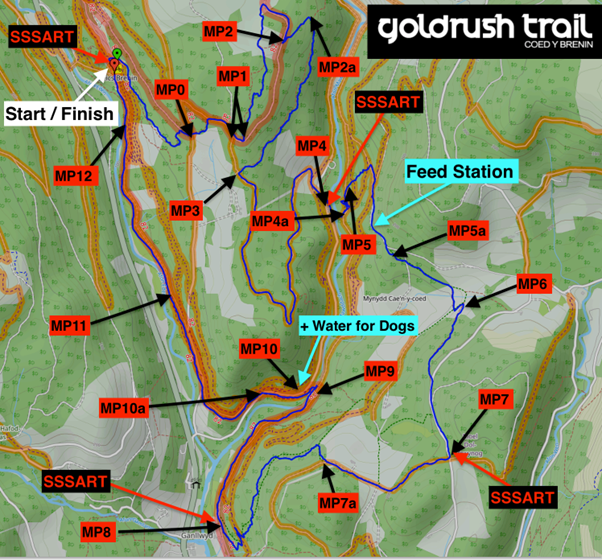 For more details on the event, please visit: https://www.runcyb.com/goldrush-trail
Featured links
Useful pages within this section you may like to consider visiting.