Road
Bryn Meadows Caerphilly 10K inc. Welsh 10K Championships
SUNDAY 14 MAY
START TIME: 10:00
LOCATION: Caerphilly Town Centre
RACE ORGANISER CONTACT: 10k@caerphilly.gov.uk
RACE ORGANISER WEBSITE: https://www.caerphilly10k.co.uk/en/
---
EVENT DESCRIPTION
The 2023 Bryn Meadows Caerphilly 10k will take place on Sunday 14th May and will incorporate the Welsh 10km Road Running Championships and the second fixture in the 2023 Welsh 10k Road Race Series.
2023 Welsh 10k Road Race Series Results: Here
The race starts and finishes in the same location on Crescent Road in Caerphilly alongside the medieval Castle.
---
COURSE MAP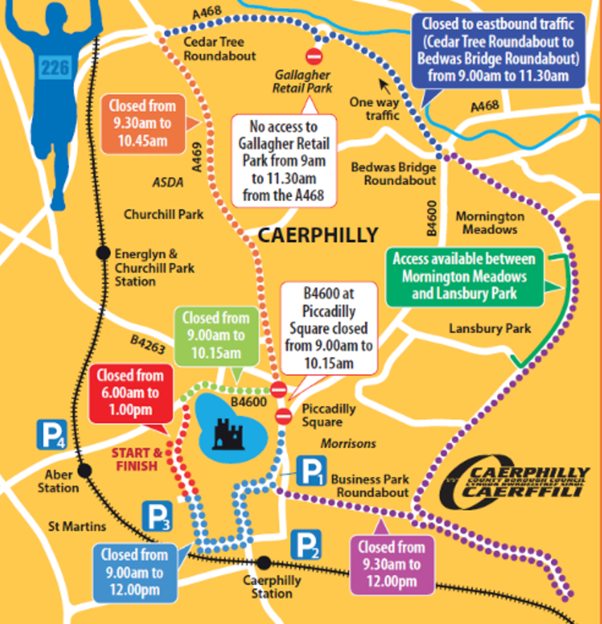 For more details on the event, please visit: https://www.caerphilly10k.co.uk/en/
Featured links
Useful pages within this section you may like to consider visiting.