Road
2023 Barmouth 10k
SATURDAY 10 JUNE
START TIME: 11:00
LOCATION: Barmouth Harbour
RACE ORGANISER CONTACT: barmouthstriders@gmail.com
RACE ORGANISER WEBSITE: https://www.barmouthstriders.co.uk
ENTRY PRICES:
---
RACE DESCRIPTION
Probably the most picturesque 10k in the UK
Run across the iconic Barmouth Bridge
Tech T-Shirt, Medal and Chip Time
Fast Flat Course ideal for PB's
UK Athletics Rules
Medical cover provided by South Snowdon Search and Rescue Team (SSSART) and St Johns Cymru Wales.
---
ADDITIONAL INFORMATION
This has proved to be a very successful Race, supported by both Gwynedd Council & Barmouth Town Council.
---
COURSE MAP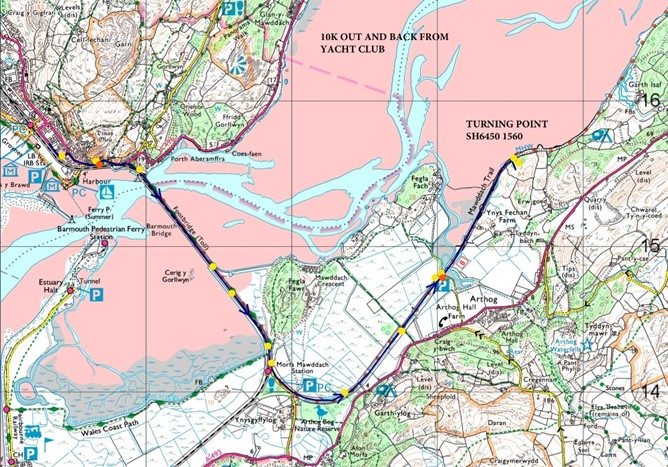 For more details on the event, please visit: https://www.barmouthstriders.co.uk
Featured links
Useful pages within this section you may like to consider visiting.