Fell & Mountain
2023 Cader Idris Race | Ras y Gader
SATURDAY 20 MAY
START TIME: 13:00
LOCATION: Eldon Square, Dolgellau
RACE ORGANISER WEBSITE: https://www.cader-race.co.uk/index.html
ENTRY FEES: £16
---
RACE DESCRIPTION
Ras y Gader, the Cader Idris mountain race, one of the toughest fell races in Wales, and viewed by many as a classic "must do" race in the calendar.
The event starts and finishes in the market town of Dolgellau, at sea level, and climbs almost 3000ft to the summit of Pen y Gader itself. One of the real challenges of the race is the constantly changing terrain, switching from steep metalled roads to flat tracks behind Gwernan lake, pitched steps up the Pony Path, and picking your way among the boulder fields on the final ascent........and then you've got to do it all in reverse!
---
ADDITIONAL INFORMATION
The race will act as a trial for the Welsh Team for the International Snowdon Race inc Senior Home Countries International. Read the selection policy here.
This year's race is included in WFRA's Welsh Championship and North Wales Championship.
---
COURSE MAP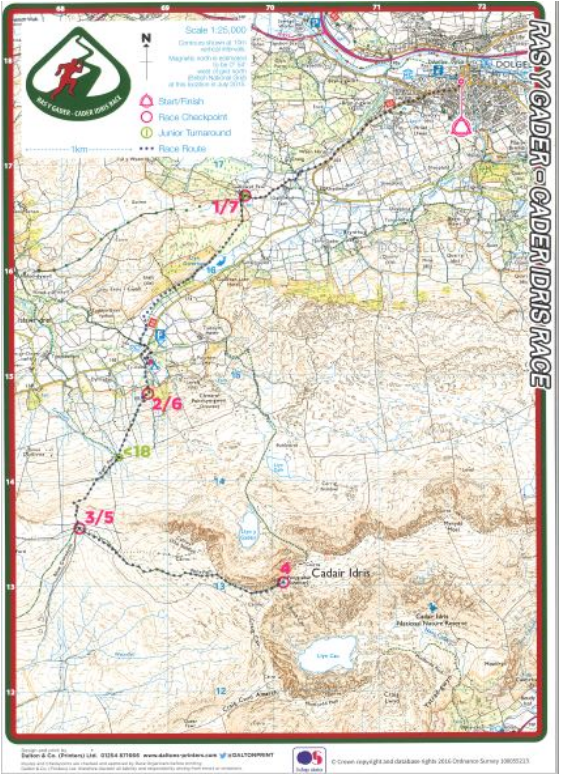 For more information please visit; https://www.cader-race.co.uk/index.html
Featured links
Useful pages within this section you may like to consider visiting.