Sad passing of Ken Bennett
29/10/2020 00:00, In Blog /
Clive Williams remembers a fine athlete and administrator:
---
It is with great sadness that the Welsh athletics community has learnt of the death after a long illness of leading official and former Welsh international athlete Ken Bennett on October 28th at the age of 77.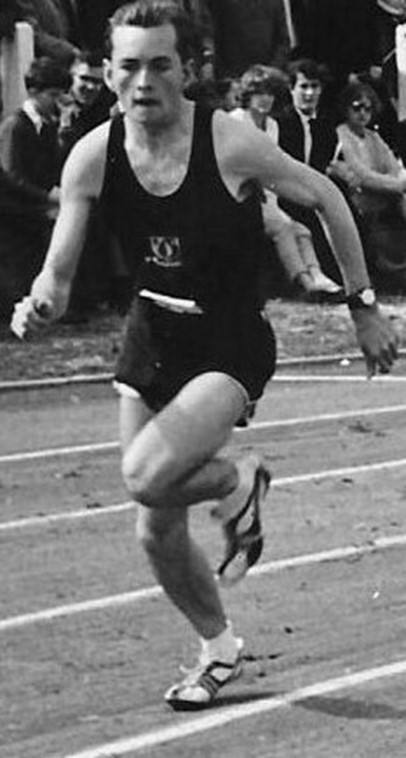 In his running days, he was a key member of the very strong Birchgrove Harriers middle distance team which swept all before them in the mid to late 1960s. In particular he was a fine 880 yards runner with a best time of 1:54.0 (1:53.3 for 800m) set in 1966 on the loose cinder tracks of the day. With today's all-weather surfaces that time is worth at the very least a second faster. His other best times included a mile time of 4:17.0 (3:59.0 1500m) and 52.0 for 440 yards (51.7 400m).
1966 was his best year as he finished as runner-up to Tony Harris - the first Welshman to run a mile in under 4 minutes - in the Welsh championships 880 yards. The previous year he was a member of the Birchgrove team that took the inaugural AAA (UK) 4 x 1 mile title with team members Bernie Plain, Bill Stitfall and John Godding.
There is no doubt that he was a fine athlete but it was on the administrative front that he really excelled. In particular, his eye for detail made him one of the first in Wales to become involved with athletics statistics when along with this writer, he compiled the first deep Welsh ranking lists covering the 1961 season when we were both teenagers. Subsequently, he became statistician to the Welsh AAA acting as custodian of all Welsh records.
He was a member of the Birchgrove development committee which produced The Birchgrove Report in 1968, a 73-page publication which became the blueprint for the formation of athletics clubs in the UK. It was that report which recommended the amalgamation of the then two Cardiff clubs - Birchgrove and Roath - to form Cardiff AAC in 1968. The new club went on to become Britain's top club by winning the British league title for three successive years between 1972 and 1974.
On retiring from competitive athletics, he became one of the key officials of the new club, firstly becoming track and field secretary and then in 1974 general secretary. At the time, the club had close to a thousand members.
Shortly afterwards his job took him to Swansea where he joined the local club, Swansea Harriers. Here he made a significant impact in the rise of the club - formed out of Cockett Boys Club in 1962 - which eventually became a member of the British League. He became a committee member and devoted the same enthusiasm to his new club as he did for his home-town club, Cardiff. He developed into a very efficient meeting director for several major events in Swansea as well as a track official for matches held in Swansea and for Welsh championship events. In the latter position, his statistical knowledge stood him in good stead for his role as seeding officer.
It was down to Ken that the idea of the local triangular matches (Swansea, Neath, Llanelli) was inaugurated to provide competition for the large number of young athletes not able to make the British League teams. In 2001 a small group of individuals got together to write the history of Welsh athletics. Ken was an automatic choice to become part of that group, but work commitments prevented him from doing so. The 640 page, two volume History of Welsh Athletics was published in 2002. A fitting accolade to his sterling service to Swansea Harriers came in the 2012 London Olympic year, when he was chosen to carry the Olympic Torch on the last leg of the stage into Swansea to light the flame in a ceremony in Singleton Park. At this point I have to declare an interest. Ken was one of my closest friends and was best man at my wedding in 1973. We had been friends for almost 60 years.
I hope that I have done justice in a very small way to one of the vast army of volunteers who make our sport what it is. Without the likes of Ken Bennett there would not be a sport of athletics in the UK.
Deepest sympathies go to his wife Glenda and his children and grandchildren.