Weekend Round Up (19-20th November)
21/11/2022 00:00, I Mewn Blog / Club Notice Board / Cross Country / School News /
Inter-Schools / Inter-Regionals Cross Country Championships, 19 November
This weekend marked the first Cross Country Championships of the 2022-23 season.
In the U13 Girls race Bryony Boyce (South, Cathedral School) took first place in both the Inter-Schools and Inter-Regionals titles with a time of 9:04.
Finley Burns (South) took home the Inter-Regionals title in the U13 Boys race, finishing in 8:25. In the Inter-Schools race it was Solomon Silverstone (West, Dyffryn Taf) who took first place with a time of 9:02.
Libby Hale (West) was victorious in the U15 Girls Inter-Regionals race with 13:48. In the Inter-Schools competition it was Madison Hughes (North, Llanidloes) who finished first with 14:10.
In the U15 Boys race Josh Sanders (South) took the Inter-Regional title with a time of 12:45. Lucas Salvage (East, St Julians) took the Inter-Schools title with a time of 13:12.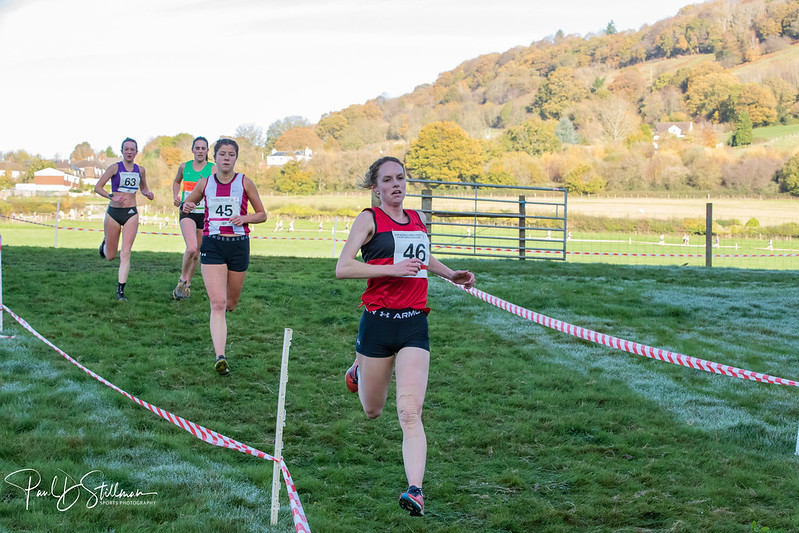 Beca Bown (North, Ysgol Uwchradd Bodedern) took both the Inter-Schools and Inter-Regionals titles in the U17 Women's race with a time of 18:55.
In the U17 Men's race Henry Evans (East, Monmouth School) took both titles finishing in 20:03.
Ella Davies (West, Gwyr) was the first U20 Woman to finish with 20:33.
In the Men's U20 race Deri McCluskey (North, Ysgol Llanfylin) finished first with a time of 19:57.
Lauren Cooper (East, Parc Bryn Bach) took the Senior Women's title, finishing in 23:31.
In the Men's Senior race Ciaran Lewis (South, Les Croupiers) took the title, finishing in 32:00.
---
Conwy Half Marathon, 20 November
Celebrating its 13th year, the Conwy Half Marathon took place on Sunday.
Anna Bracegirdle (Salford Harriers) won the women's race with a time of 1:15:54, a new course record.
Adam Jones (Eryri Harriers) was the first Welshman across the line, finishing in second place with a time of 1:13:09.
---
Sospan Road Runners MT10, 20 November
The 10-mile race in Pembrey returned this year.
It was a busy weekend of racing for Sioned Howells (Swansea Harriers) retaining her title for the third time, finishing with a time of 1:05:11. She also picked up third place in the Senior Women's Inter-Regionals Cross Country Championships.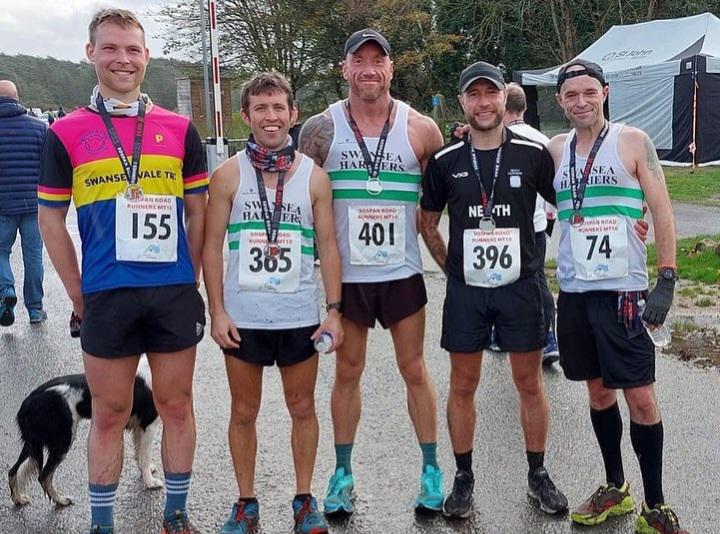 Michael Roderick (Tri Hard Harriers) finished first in the men's race, finishing under the hour mark with a time of 59:19.
---
Head to our social pages to let us know where you raced this weekend!