The Weekend Round Up
13/09/2021 00:00, I Mewn Blog / Road / Track & Field /
Welsh Road Relay Championships
Swansea Harriers enjoyed a senior double at the Welsh Road Relay Championships on Saturday.
After a year's break due to COVID-19, the event returned to a sunny but windy Pembrey Country Park near Llanelli. And it was the Swansea club that was celebrating this time around after Cardiff Athletics had taken the honours in 2019.
A strong Swansea men's team was led off well by Jonathan Butler and Morgan Davies, who eased them into the lead on the second leg. Matt Rees maintained that advantage before handing on to Wales and Great Britain international Dewi Griffiths, who brought them home to victory with the fastest leg of the day, clocking a time of 16.11.
Griffiths, who is targeting a marathon spot at next year's Commonwealth Games in Birmingham, was delighted to claim the title for Swansea, who won in a combined time of 66.52.
"It's nice to regain our title again, we couldn't get it back last year obviously, but it's nice to get one over Cardiff again,"

"It was a good atmosphere and it's nice to have it dry. It was pretty windy and for about half a mile you were straight into the wind which wasn't fun when you are starting to tire but it's good to bring it home for Swansea."

Griffiths said it was important for him to take part in the relays despite his busy individual racing schedule. "I'm always available for these races when I can.

"I love the team events, it's an individual sport but I love the team camaraderie. Yes you run individually most of the time but you're part of a team today so you want to do your best for the team.

"It'll be nice to be on the podium with the boys later celebrating another Welsh title for Swansea."

said Griffiths.
Cardiff Athletics finished second in a time of 68.49, while Pontypridd Roadents AC was third in 70.19.
Swansea's women were given a flying start in the senior women's race with Megan Carter-Davies running the second fastest leg of the day. They were kept in the lead by Kate Roberts before she handed over to Caryl Edwards.
Despite injury forcing the Commonwealth Games marathon runner to limp over the line, Edwards handed over to Olivia Gwynn, who brought Swansea home in a winning time of 80.24.
Gwynn said afterwards:
"It's so good to get back on the roads again - just very windy! It's fantastic to win. We have a really strong squad and ran hard from the start. Meg took it out, took the lead for us and that made it quite a comfortable run for us"
Like Griffiths, Gwynn was delighted to win as part of a team.
"It's more important than the individual races because you're doing it for each other.

"When you cross the line you can go up to each other and say 'we did that rather than think I had my race and they had their race. It's so important to me to take part in road relays.

"The wind was horrendous, the first hill, it's always a little bit difficult going up that, but the wind just knocks you it's horrible, especially on the back straight.

"You turn around, it's a slow incline and the wind just gets to you but you persevere and get around the bend - it's okay then because it's pushing you home!"
Les Croupiers were second in 85.05 with Alaw Beynon-Thomas bringing them home in the fastest individual women's time of the day - 18:38 with Swansea's B string took second place in 87.33.
The event also hosted masters races which saw wins for Pontypridd Roadents AC (MM35), Swansea Harriers (MW35) and (MM55), Aberdare Valley AAC (MM45), Les Croupiers (MW45), and TROTS (MW55).
The junior races saw Cardiff Athletics win the under-13 and under-15 girls titles, while Newport Harriers won the under-13 boys title and Carmarthen Harriers took the under-15 boys honours.
As in the senior's races, Swansea Harriers were triumphant in both the Under-17 women's and men's races.
Neath Harrier Jude Jenkins won the primary school's boys race with Taylor Shelmerdine, of Swansea Harriers, taking the girls race.
The event also hosted the Run Wales Relays, which attracted a field of 14 teams, with Campions Champions D taking the win.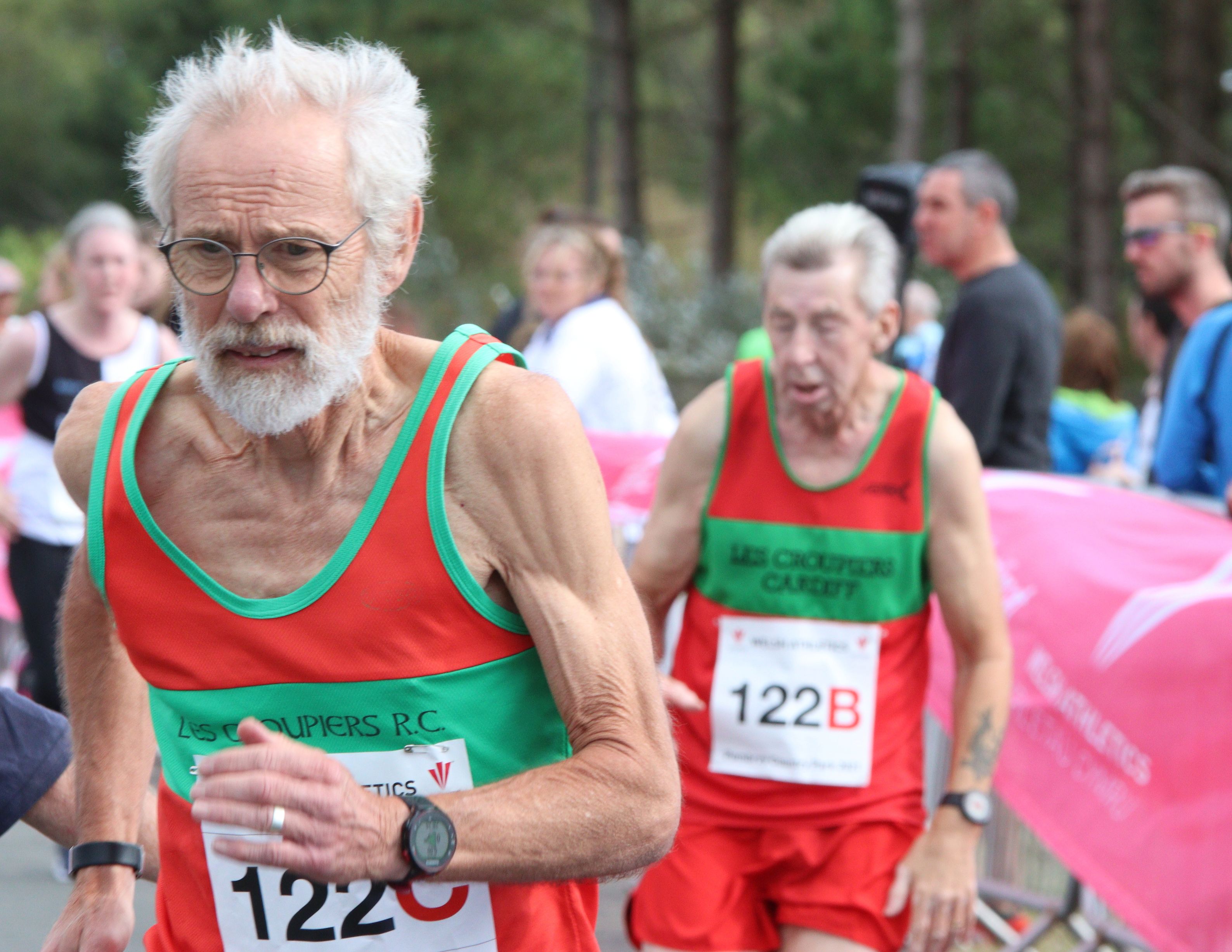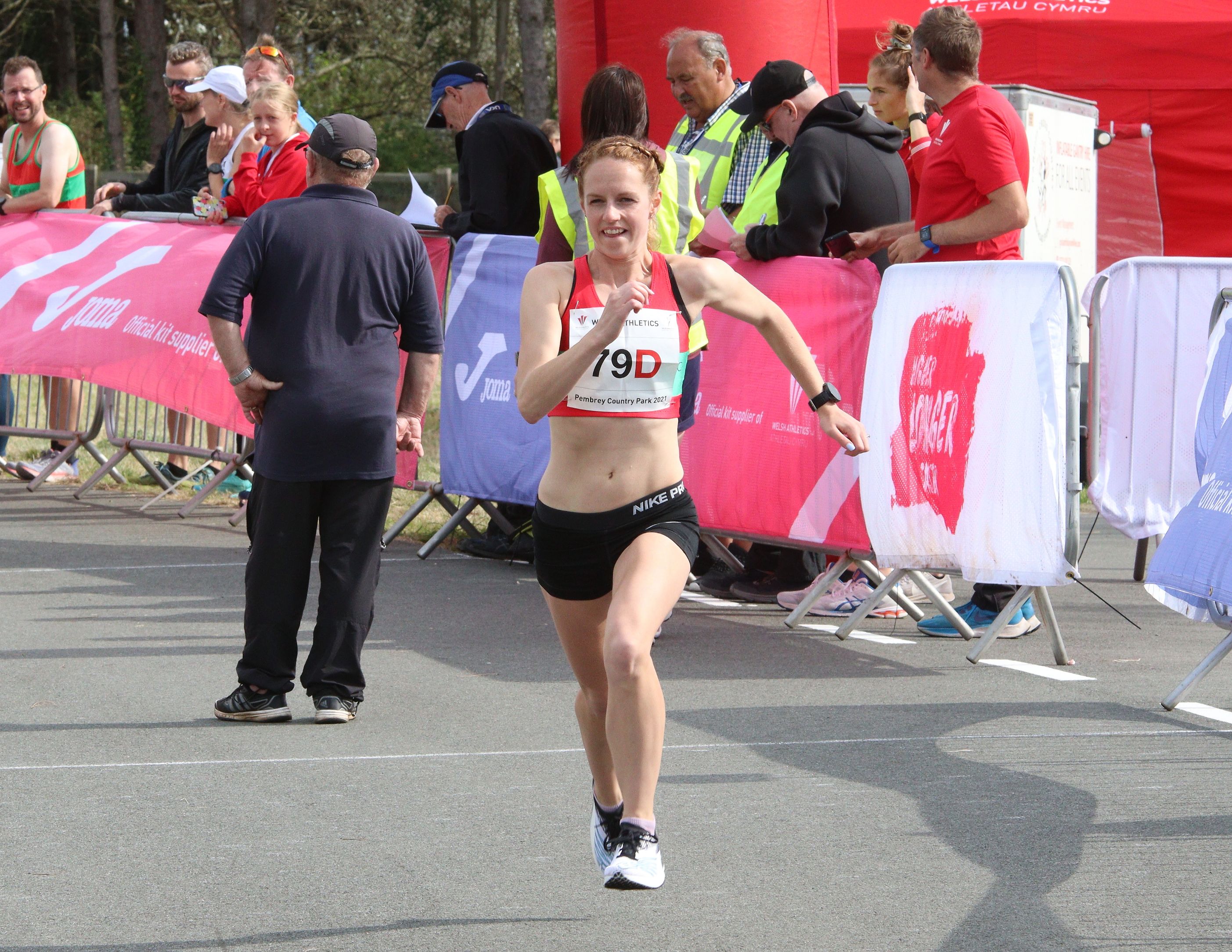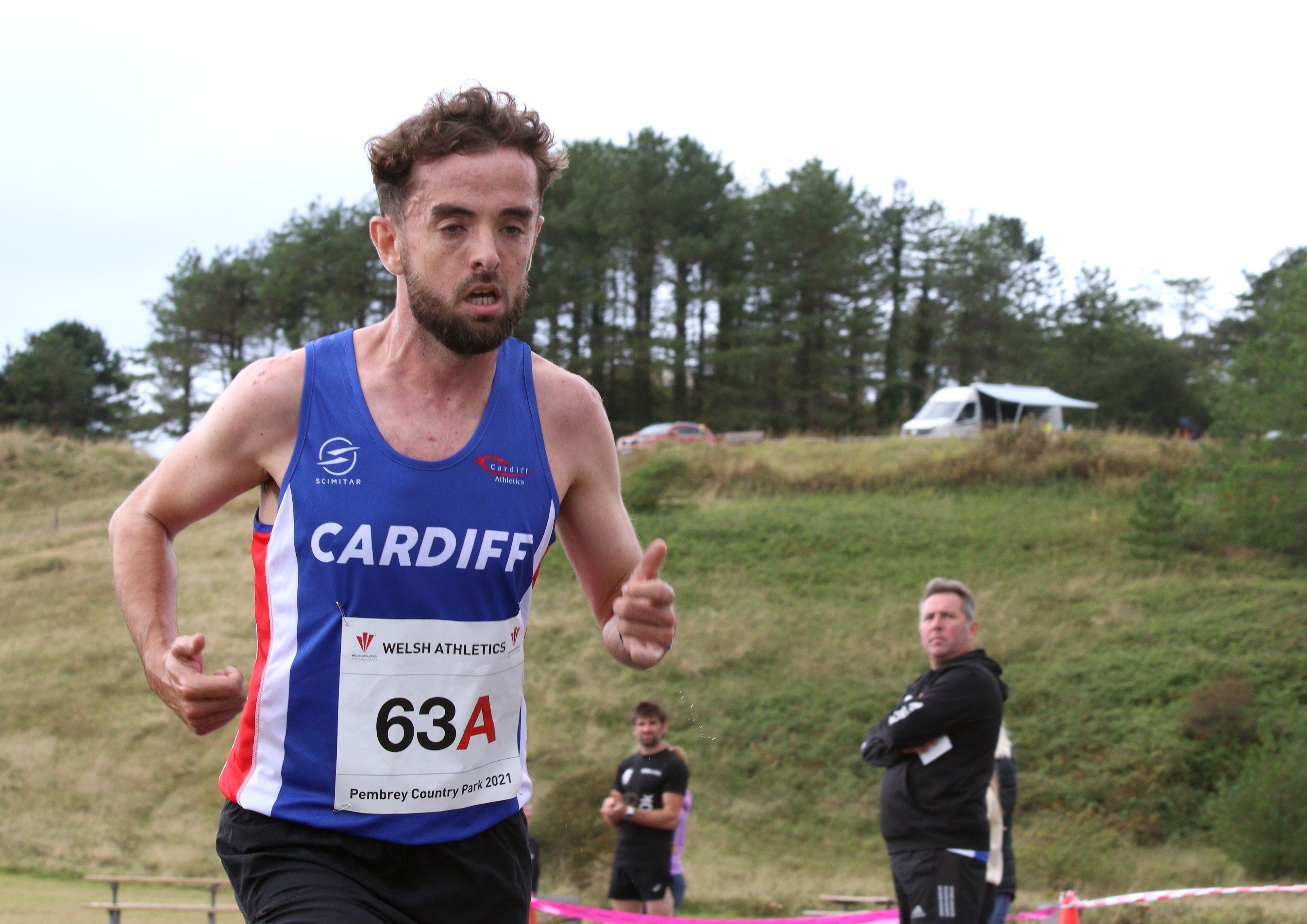 ---
Grear North Run
There were more incredible performances from the Welsh endurance runners as Charlotte Arter, Natasha Cockram, Clara Evans, Jenny Nesbitt and Swanseas' Verity Ockenden took on a high-quality field.
All the Welsh athletes crossed the line with a time under the 1-hour 16minute mark.
Charlotte Arter was the first out of the Welsh athletes to cross the line, coming 6th in an ascetically pleasing time of 1:11:11, Swansea's Verity Ockenden was 8th in 1:12.56, Natasha Cockram was 9th in a close 1:12.59 and Clara Evans Came 10th with a very strong run of 1:13:22. Jenny Nesbitt finished it up for the welsh contingent at 1:15.11.
---
Berlin ISTAF
History was almost made at the ISTAF Berlin meet where Jeremiah Azu [Helen James] ran a new personal best in the 100m. Azu who earlier this year ran 10.19 claiming the European U23 title lined up in lane 1 in a stacked heat consisting of 6 sub-10 runners and a German athlete Wagner who had been showing great form as he had recently set a new personal best of 10.11 3 weeks ago.
Nerves were high as it was expected to be an extremely competitive race. Unfortunately, the athletes had to endure a stressful process of 3 false starts before the race got underway.
Azu got out to a strong start as he usually does and ran an incredible race for 2nd place in a new personal best of 10.16 behind the inform American Marvin Bracey who won in 9.95s.
This run from Azu puts him only 0.05s off of the Welsh Record held by Christian Malcolm puts him clear at the top of the Welsh rankings and 5th in the overall UK rankings.
See the full results here
---
New York 5th Avenue Mile
Tokyo 2020 Olympian Jake Heyward competed at the New York 5th Avenue Mile against a stacked field including the likes of Jake Wightman and Charlie Grice. Heyward placed 3rd with a time of 3:51.
See the full results here.