Saturday 6th - British Record for Heather Lewis & Welsh Record for Jake Heyward
06/08/2022 00:00, I Mewn Blog / Commonwealth Games /
Images: Sporting Wales
On a packed Saturday morning at the Alexander stadium, it was Race Walkers Bethan Davies and Heather Lewis who were first on track for Wales. Having both competed on the road over 20km in the Gold Coast 2018, both athletes were looking forward to the stadium atmosphere of the 10,000m track event.
Bethan and Heather paced their races well after a fast start led by Priyanka of India and eventual winner, Jemima Monteg of Austrailia. Heather was first home in 5th place with a new PB and British Record of 45:09.19! Bethan was close behind finishing in 45:45.59 For 6th place and a season's best. Both athletes are off to represent Great Britain at the European Championships in Munich next week - Good luck to both. Speaking after Heather was delighted with her performance:
"Honestly it was absolutely incredible, one of the best races i've every done, it was lush, it was amazing!. I would have loved to come away with a medal, but the quality of the field was fantastic, I gave it absolutley everything, and i'm so proud of what i've done today."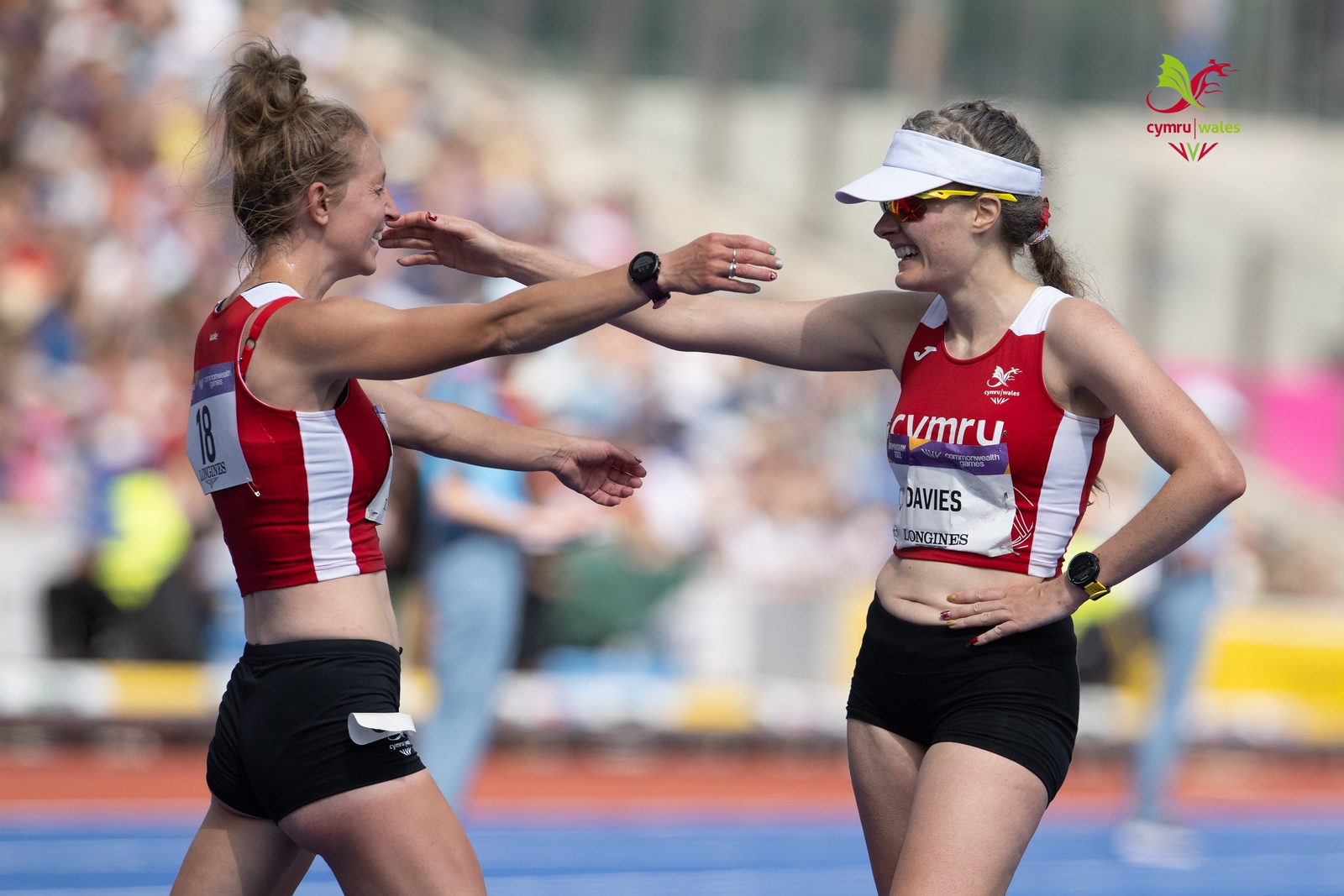 Back on the track it was time for Jonny Hopkins to contest the steeplechase at this second Commonwealth Games. Jonny had to run his own race as the Kenyan trio set out hard from the gun and he finished in 9.06.95 and 9th place. Jonny was another athlete to praise the fantastic Welsh support in the stadium:
"In my best form it was always going to be tough race, some training I missed mid-season caught me out. But what a day. You'd swear you were in Cardiff round the back, all the Welsh flags, it's insane. All my family and best friends are here, everyone's here. I'm with a new coach, and i'm ready to push on. I'm not going anywhere."
The men's 1500m was perhaps the most anticipated event of the entire athletics programme, with Olympic finalist, Jake Heyward was one of six home nation athletes, including recently crowned World Champion Jake Wightman in a incredibly high quality race that also included Olympic Silver medal winner, Kenya's Timothy Cheruiyot. As expected, it was a very fast
tactical race with the majority of the field all still in contention at the bell, with Jake well positioned the coming into the final bend, he gave it everything down the home straight, but as Austrailia's Oliver Hoare finished the fastest to take an unexpected win, Jake had to settle for 5th place and a massive PB and new Welsh record of 3:31:08 - a stunning time that puts him up to 8th on the UK all time list between Steve Ovett and John Mayock. Jake spoke to us after the race:
Obviously i'm disappointed, I feel like a medal was within reach. There were a few tactical decisions where I could perhaps of been a bit more patient, but at the same time I felt like I put myself in the mix and I was always there or there abouts. It was fantastic, the crowd were fantasitc, there were so many Welsh flags, obviously I wanted to get a medal for Wales but today wasn't my day."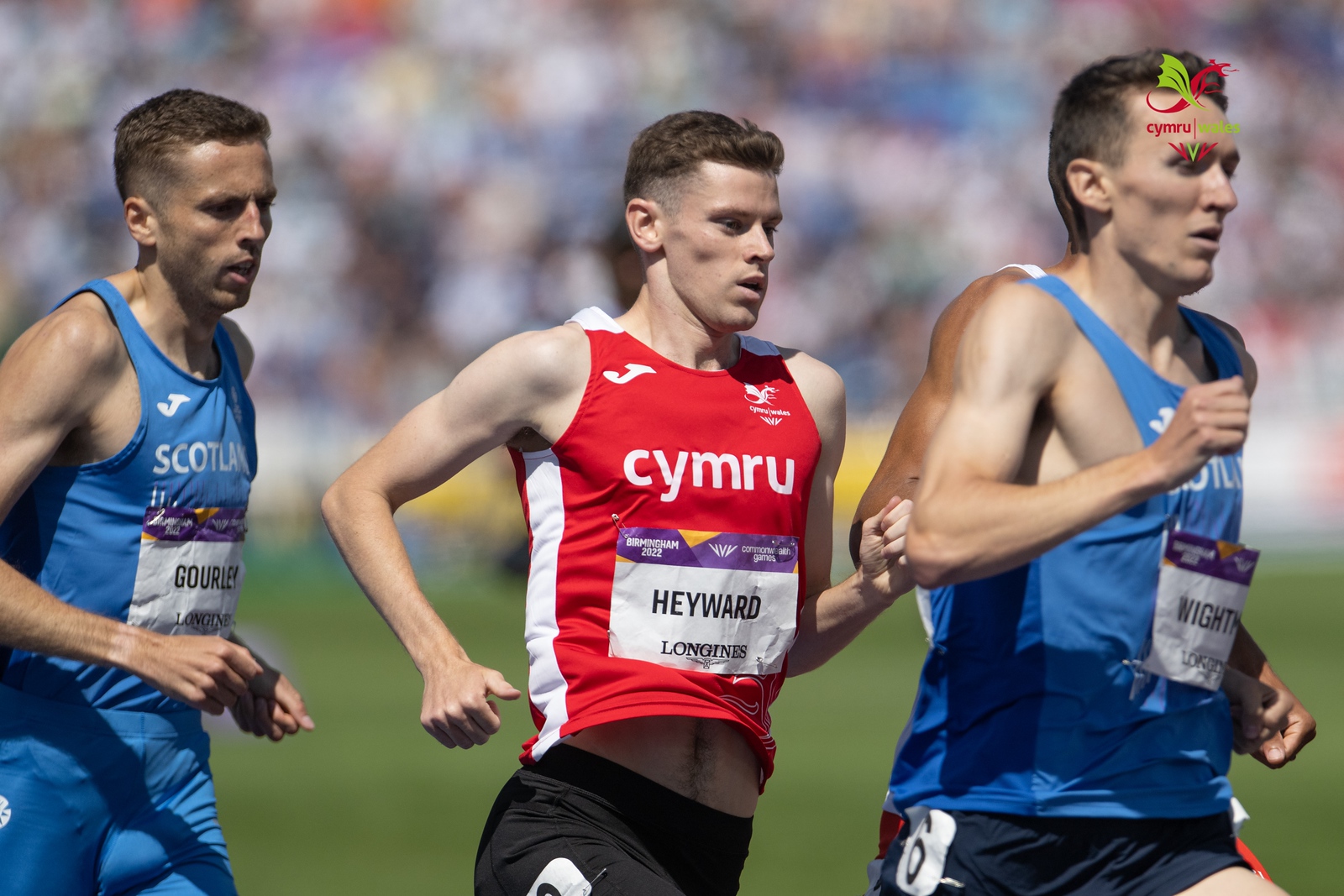 In a contrasting event, Osian Jones and Jac Palmer were throwing for Wales in the men's hammer. In a competitive field with lots of home country interest Osian, in his third Commonwealth Games opened with 68.88m which was enough to place him in the top eight and secure a further three throws. Jac opened with 64.59 and went further in round two, throwing 66.63. He then had to wait and watch as some of event favourites who'd had early fouls, found their rhythm and put some big distances on the board in round three and pushed Jac down into 11th. Osian increased his best to 69.15 in round four, but wasn't able to get the hammer out beyond the 70m mark needed to challenge for a medal.
"The crowd was unbelievable, by far the best i've had at a Commonwealth Games so far. I really took it on but just didn't have a second gear today, unbelieveable standard for a Commonwealth Games, you had to be at your best and unfortunately it wasn't my day."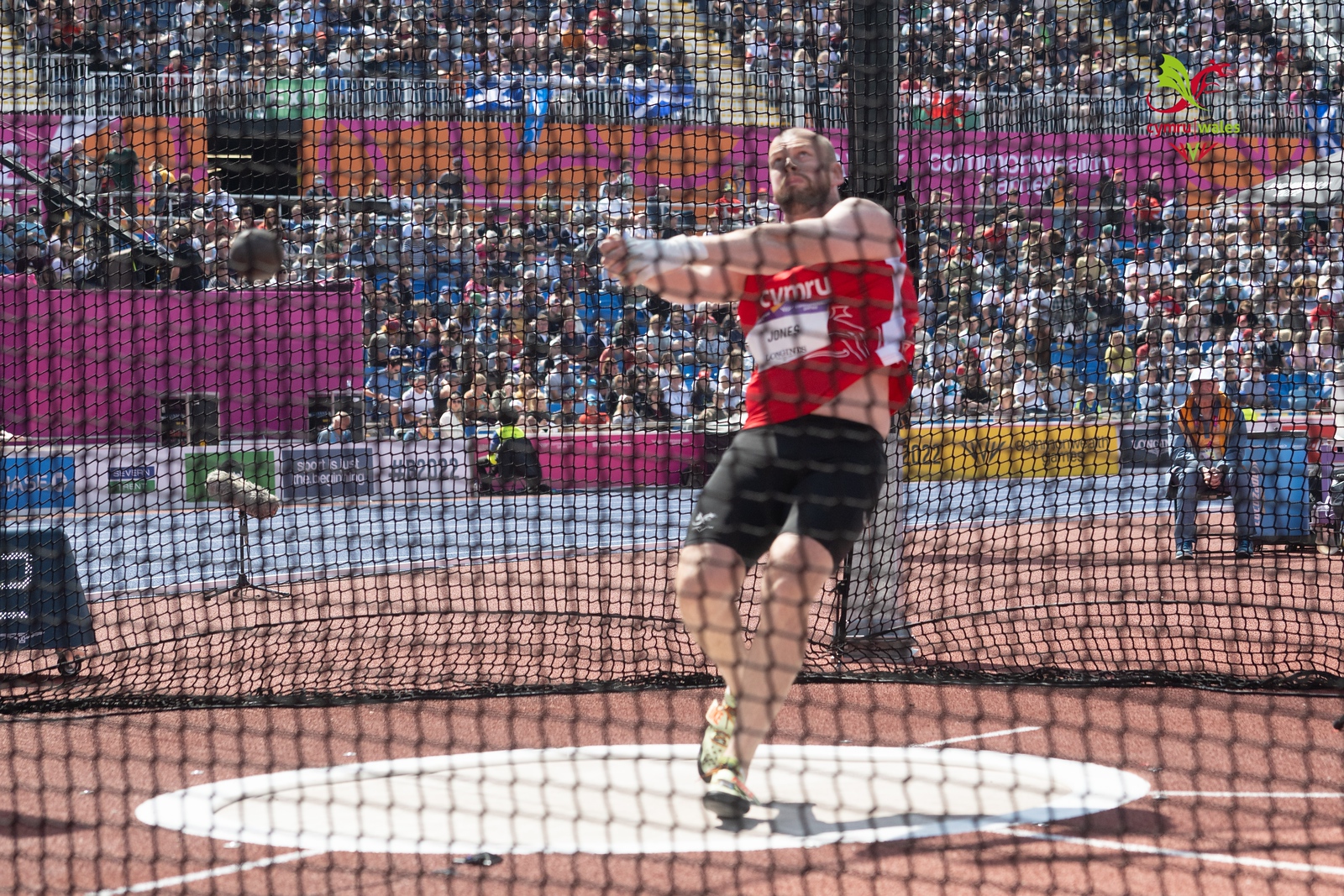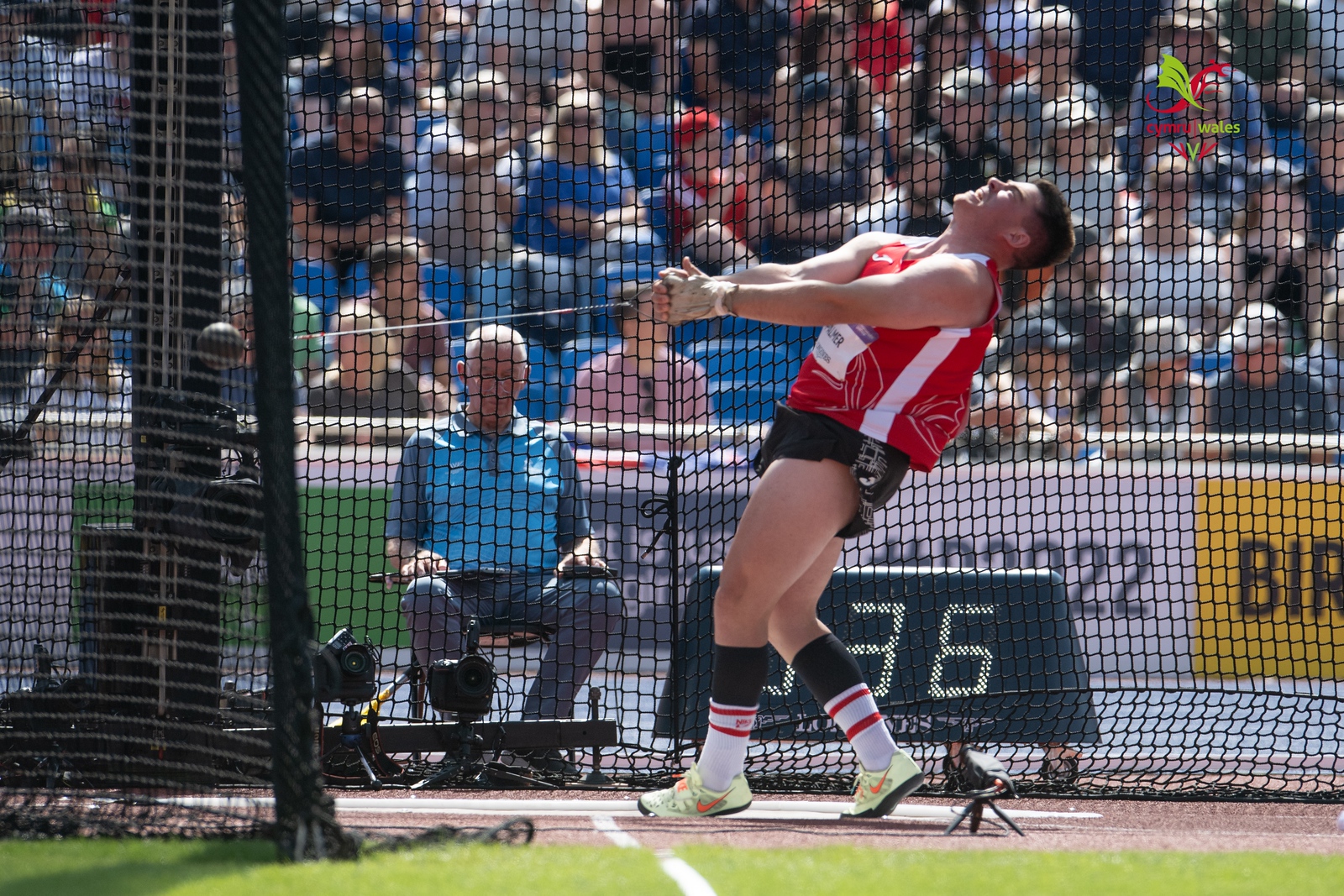 In the women's hammer, Amber Simpson opened up her Commonwealth Debut Hammer final with a fantastic new lifetime best of 66.52m which ranked her in 3rd place after the first three throws, giving her a great platform to build on going into the final three rounds. Amber was pushed down a couple of places after round five and despite a strong series of throws finished in 5th within a metre of the Bronze medal – a fantastic major championships debut, and only 28cm below Carys Parry's Welsh record – da iawn Amber!