Regional Officiating Development Day Wrap Up
16/04/2022 00:00, I Mewn Blog / Club Notice Board /
Sunday 20th March, saw the return of the East & South T&F Officiating Development Day in Aberdare. Welcoming 20 enthusiastic volunteers of all ages from various clubs across the regions Aberdare AAC, Rhymney Valley AC, Rhondda AC, Cardiff Archers, Bridgend AC and Cardiff Athletics.
| | |
| --- | --- |
| The morning consisted of 6 taster sessions giving volunteers an introduction to timekeeping, track, field (shot and long jump), seeding/results and starter/starter's assistant. Whilst this was going on, there were various coaching sessions delivered for the children, whilst the parents had the oppertunity to sample the various sessions on offer. | |
In the afternoon there was a mini pentathlon event consisting of shot, long jump, 75m, 150m and 800m, giving the volunteers/parents an opportunity to practise the skills learnt in the morning.
The event was really well recieved from those who attended, with the day being rated 4.43/5.
I fully enjoyed the day and now feel confident enough to assist in officiating duties during competitions. The children's mini pentathlon was also a very good idea at the end". Zoe Phillips, Cardiff Archers
"The format was great, a very enjoyable informative day". Michael Williams, Bridgend AC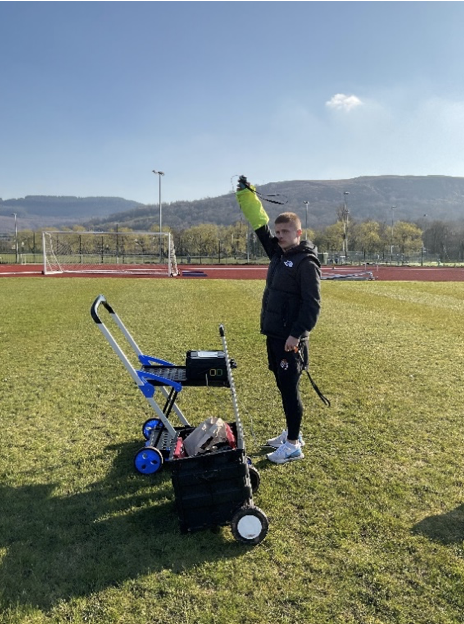 Sunday 3rd April, saw the West Wales T&F Officiating Development Day incorporated with the Swansea Open meeting the first time back since 2019! This was also the first T&F regional officiating development day held in the West. This was held to welcome the future generation into officiating.
Welcoming 13 enthusiastic volunteers from various clubs across the region Swansea Harriers AC, Carmarthen & District Harriers, Trots, Llanelli AAC, and 3M Gorseinon Road Runners.
| | |
| --- | --- |
| Volunteers gained experiences in various disciplines - timekeeping, track, field and photo finish. Experienced officials were on hand to explain what is involved at each event. The event allowed for candidates to select three disciplines beforehand however flexibility of staying on one event throughout the duration of the event. | |
Again, this event was really well recieved, with feedback which included:
"I enjoyed the West Wales officiating development day in Swansea. A great experience, I learnt a lot and a great team to work with on timekeeping" Jayne Evans, Trots
"I thoroughly enjoyed my day with the track team, a delight to be with them. I was made most welcome and I learnt a lot" Mair Morgan, Trots/ Carmarthen Harriers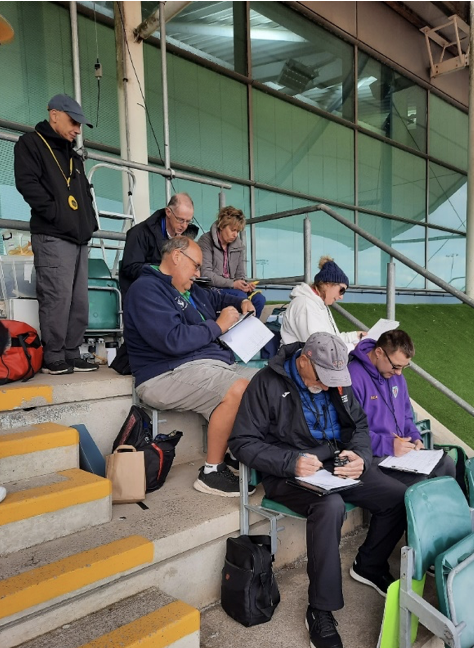 ---
This is what Zoe Holloway, Officials and Volunteer Development Officer had to say:
"We were delighted with the engagement at the two recent events held by the 3 regions. It was fantastic to see so many new faces, as well as club volunteers and club athletes getting involved with officiating.

These events are vital for welcoming new officials from various backgrounds, by getting involved behind the scenes in a relaxed competition setting with mentoring support by experienced Welsh officials.

I would like to say a thank you to Joyce Tomala (Chair of East Wales) and John Elward (West Wales T&F Officials secretary) for their help organising these regional development days, the regions, Swansea Harriers Trustees for allowing the West region to use their open meeting for official's development day and all the experienced officials that supported the events. If your club is interested in hosting an assistant official or level 1 course, please get in touch".
Our upcoming level 1 official courses can be found here.
If you want to find out more about becoming an official take a look here.