Volunteers Week - Thank You Martin Bell
03/06/2020 00:00, I Mewn Blog /
Thank You Martin Bell!
The Welsh Race Walking community have come together to say a huge thank you to Martin Bell, a Level 4 Coach and Official, who selflessly gives up so much of his time to ensure that the walks discipline not only survives but also thrives in Wales.
Watch and read what the walks community had to say about Martin's efforts:
"When Martin first approached me to ask if he could train me I was excited that I had found something I was good at. Not only did he help me get into race walking but he also enabled me to grow in this field by his constant support and challenges. He enabled me to achieve various PB's and rankings as well as supporting me through my injury by giving me activities to do constantly, such as visualisation".

Emily Rowe, Blaenau Gwent Athletics Club
"Following a race Martin asked if I wanted to come and join his race walk group. I was nervous at first but really enjoyed it and kept on going. Since then I have overcome a few injuries with Martins help and have improved my ankle strength and mobility. I have had many PB's over the years, over different distances and with Martins great coaching I was able to compete for Wales which I don't think I could have without his help."

Shannon Thomas, Swansea Harriers
"Martin has always been so supportive towards me and given me great advice on race days. He always gives feedback to me after races, which I really appreciate even though I am coached by Heather Lewis."

Gracie Griffiths, Pembrokeshire Harriers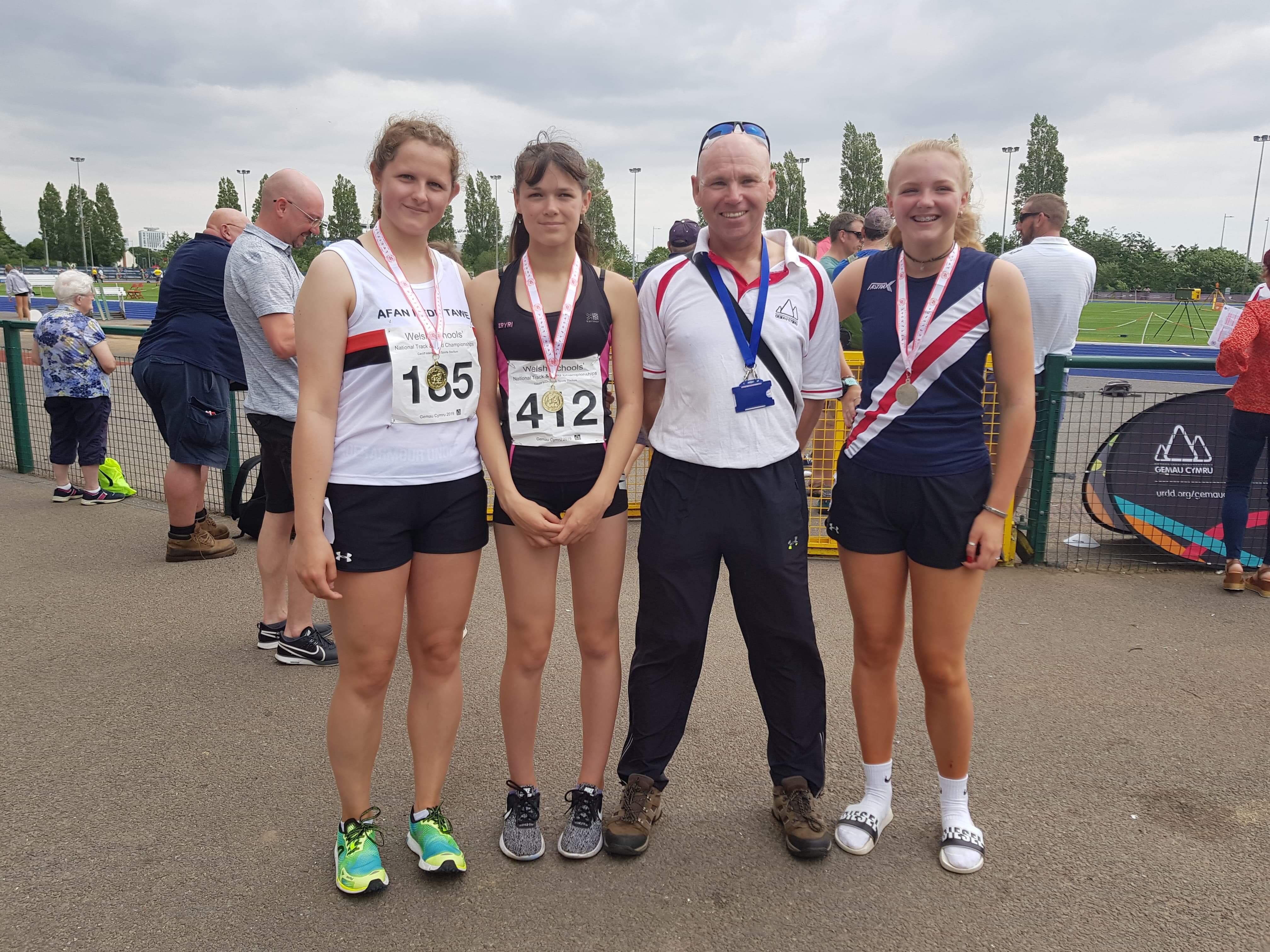 "Over the years I have had to overcome so much to l be able to get to where I am now. This is all down to the hard work and dedication of Martin. With the help of Martin hopefully next year I will be able to compete at the World Vitrus Championships. (Disability Games). I would also like to shout out my other coach Bob Dobson for helping me get to this point to."

Dan Mckerlich, Cardiff Athletics
"I am a Level 4 Track Judge, a Level 2 Race Walk Judge and a Level 2 Coach from Cardiff. While I was at my local club Cardiff Athletics, watching my son Daniel train, Martin asked if I would be interested in becoming a Race Walk Judge as there weren't many in Wales. I went on a race walking course with Martin and the journey began. Martin is always giving my help and advice so I can become a better judge and coach. I am now working towards becoming a Level 3 Race Walk Judge. Thanks Martin for all your help and advice you have given to Daniel and myself over the last few years."

Rory Mckerlich, Cardiff Athletics
"Martin has been so supportive and helpful, he's helped me get through injury and supported me when I'm at my best. He's also taught me that it's okay when a race doesn't go your way and has helped me learn from all the experiences, good and bad. He's been great at helping me feel confident in my training and motivated."

Poppy Stowell-Evans, Newport Harriers
"Martin first approached me at regionals, from there he has helped me get my technique mostly correct. Due to Martin I was able to find the motivation to train enough to compete for wales. He also found a way to come to North Wales to do a training session with me because he knew I was finding it hard training alone all of the time."

Georgia Parkinson, Menai Track and Field
"Martin has given me a new found confidence and love for the sport. He has always been so supportive and I definitely would not of gained any Welsh vests without him."

Kasia Cook, Pembrokeshire Harriers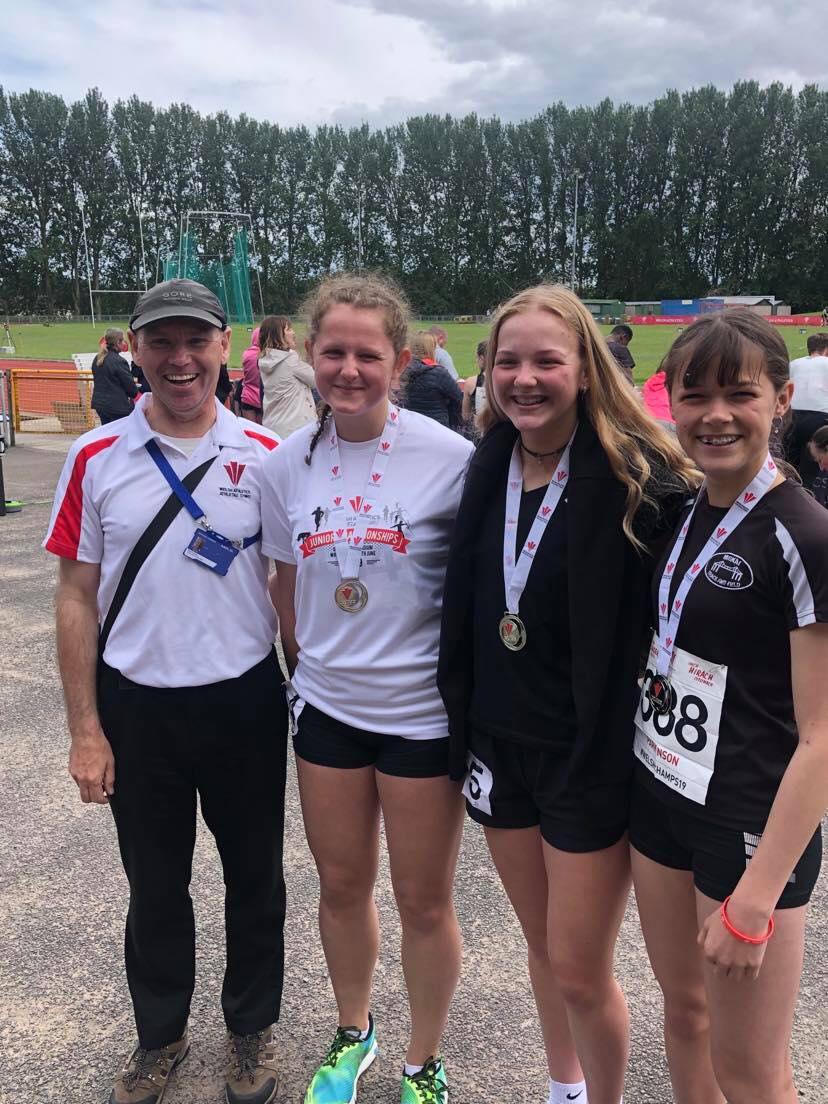 "My daughters Ariannah and Arrayah go to Bridgend Athletics Club and once a month Martin comes to coach them. Arrayah although loves athletics isn't much of a runner, then she got the taste for race walking and absolutely loves it. She had absolutely no self esteem but Martin has helped her to become far more confident."

Gillian Thomas
"Martin is a huge help to me and the reason I found race walking 11 years ago. He has helped me throughout my race walking career and I can always count on Martin to give me technical advice, coaching tips and encouragement. He has so much enthusiasm for the sport. Thank you for all of your help and support."

Heather Lewis, Pembrokeshire Harriers
"Even though I am coached by Andi Drake, Martin has always welcomed me to his training group and offered me his support with training. On top of that he has always encouraged and assisted where he can in my own development as a coach and official. Martin lives and breathes race walking and always has time for anyone who has an interest; be it as an athlete, coach or official. Martin you are a shinning example of an athletics' volunteer, a true inspiration!"

Bethan Davies, Cardiff Athletics
Martin Bell is one of the coaches to feature in our Coach Insights series, watch his interview here.